Have you consumed cannabis and then driven shortly afterward? According to the second quarterly national cannabis survey by Statistics Canada, about one in seven users admitted they had been behind the wheel within two hours of consumption, within the last three months. About 12 percent of the population reported using cannabis in the past year. And men were nearly two times more likely than women to report driving after consuming cannabis.
Statistics Canada is conducting surveys throughout 2018, in anticipation of cannabis legalization in Canada as of Oct. 17. Just over 13,000 people were questioned for the research, intended to measure the social and economic impacts of legalized cannabis.
The Statistics Canada survey says cannabis use is higher than the national average in Nova Scotia (21 percent), Ontario (18 percent) and in the territorial capitals: Whitehorse (23 percent), Yellowknife (27 percent) and Iqaluit (33 percent). Consumption rates in Quebec (11 percent) and Saskatchewan (10 percent) are both lower than the national average.
Other results from Statistics Canada show that cannabis use is highest among young people—33 percent of those ages 15 to 25 are cannabis users compared to 13 percent of those above the age of 25. Five percent (about 1.4 million Canadians) admitted to accepting a ride from a driver who they knew had consumed in the previous two hours.
Andrew Murie, chief executive officer of Mothers Against Drunk Driving Canada, called the latest numbers from Statistics Canada "alarming."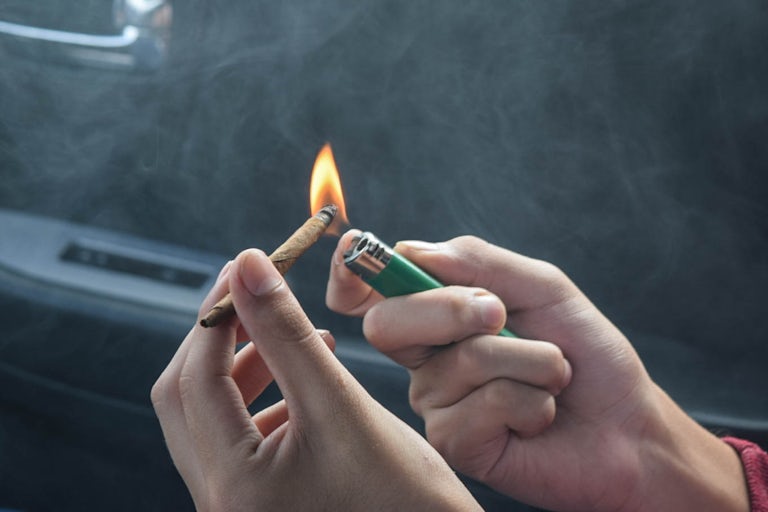 "I think if you compare it to alcohol, they're shocking," he said in an interview. The rate of Canadians who drive two afters after consuming cannabis is more than triple the rate of Canadians who drive after consuming alcohol during the same time frame.
This data was gathered amid concerns that roads will become increasingly dangerous following legalization, especially without a definitive method for police to detect whether drivers have consumed cannabis or not. Without proper screening devices, police say they will have to rely on their own discretion to detect drug-induced symptoms. However, the vast majority of Statistics Canada respondents—82 percent—said they probably wouldn't increase their consumption once cannabis is legalized.
Mike Serr, Deputy Police Chief in Abbotsford, B.C. and chair of the drug advisory committee of the Canadian Association of Chiefs of Police, told The Globe and Mail that forces "won't be exactly where we'd like to be" in terms of training officers to detect drug-impaired driving right away. Staffing has increased dramatically over the past year, however, which might deter those looking to get high and drive.