A$AP Rocky gave a shout out to Susan Sarandon in the 2012 track '1 Train', and apparently she just found out.
Despite being 3 years late, she's down for the count, tweeting at A$AP and featured Action Bronson that they should blaze and discuss the lyrics, which she doesn't understand.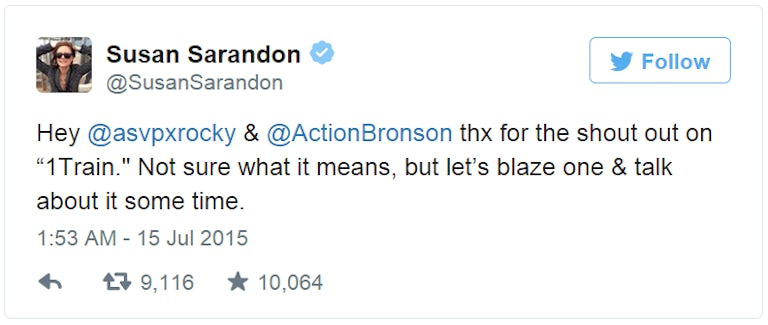 In defense of the Thelma & Louise star, the lyrics are a bit confusing to say the least. The verse goes like this:
"I fixed the game between Georgia Southern and Gramblin'
You see us scrambling, selling Susan Sarandon
The cloud of smoke like the phantom."
It's alright Susan, we don't get it either. Watch the full cut in the video below!
Featured image Entertainment Weekly