Are you too high to drive, but really, really want Taco Bell? If so, then you're not out of luck. As it turns out, Taco Bell and Lyft are joining forces to bring you late-night munchies. All you have to do is open up the Lyft app, select "Taco Mode," and wait for your chariot to arrive, which will bring you directly to the Doritos Locos Tacos, Gordita Crunches, and whatever else your heart desires. Brace yourselves; it's about to get real out there.
Why get high and drive when you can smoke and ride to Taco Bell?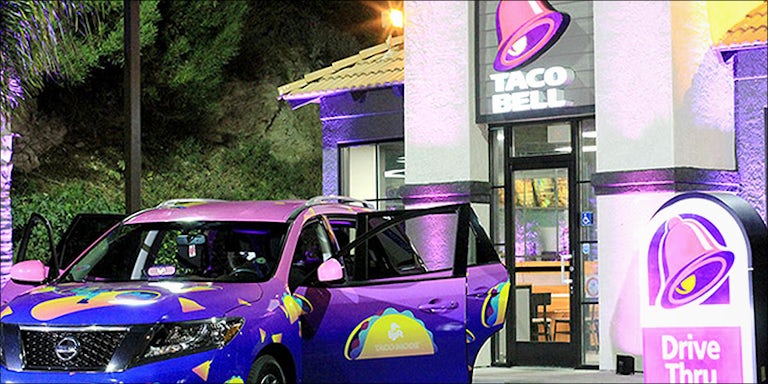 Oh, the munchies. They always seem to strike at the wrong moment. You know how it is. One minute you're perfectly content, then the next, you're starving, which really sucks when you're too stoned to drive.
Well, if your favorite munchie food happens to be Taco Bell, then boy is you in for a treat. Turns out that Lyft and that delicious place they call Taco Bell are teaming up. Why? To bring your high ass to Taco Bell, of course.
Don't worry; they won't drop you off and ditch you. As you know, that could be pretty dangerous. A pothead left alone at Taco Bell? Yeah, you get it. On the contrary, your drive will escort you through the drive-thru. You'll look just like Macaulay Culkin in Home Alone 2: Lost in New York when he was all laid back with a pizza being chauffeured around, except you'll have tacos.
So, how does this all work? It's simple. All you have to do is open up the Lyft app, tap your finger on "Taco Mode," and wait for your driver to arrive. Before you know it, you'll be on your way to taco heaven.
But wait, there's more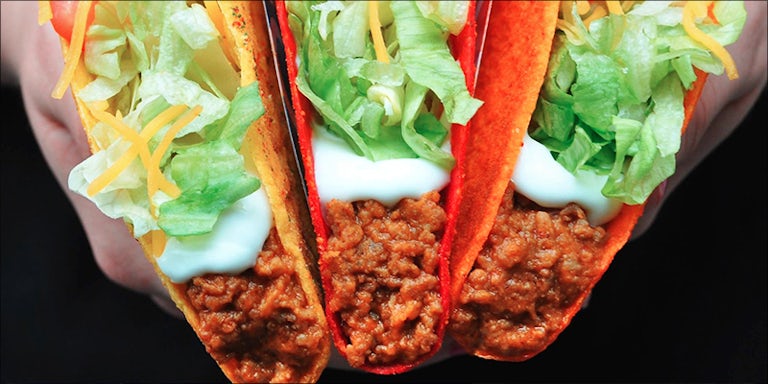 In case you think someone is pulling your leg, here is a statement from Taco Bell Corp's Cheif Marketing Officer Marisa Thalberg,
We realized that for every person who has asked their Lyft driver to make a pit-stop at Taco Bell – and we've seen many – there are likely those who weren't sure if this was possible. With the advent of this fantastic partnership with Lyft, we will erase any lingering uncertainty and celebrate the ability to 'ride-thru' in Taco Mode.
So, now you know. This whole thing is 100% legit. And if the thought of cruising to T-Bell isn't exciting enough for you, then you should be aware that there will be free stuff, too.
In celebration of the latest promotion, unique "Taco Mode" Lyft cars will have in-car menus on deck. And to make things that much more dank, there will be a taco-themed interior, free swag, and a free Doritos Locos Taco when you use the app between the hours of 9 p.m. and 2 a.m.
There's just one catch. For now, Lyft and T-Bell are only testing it out in Orange County, California. But if things go well between July 27th-29th and August 3rd-5th, then more cities will soon get to enjoy this game-changing luxury. So hang tight stoners, your town might just be next.