For better or worse, smoking marijuana and driving has become common practice—even a facet of popular weed culture. But researchers and the general public remain torn over the actual dangers of this practice, and how much time and resources combatting high driving deserves.
A new survey, conducted by Harris Poll on behalf of the Property Casualty Insurers Association of America, found that among the majority of Americans who believe high driving is dangerous, a significant number still see texting while driving as a greater threat.
As U.S. News reports, while 91 percent of respondents believe driving high is dangerous, only 40 percent believe it contributes to more traffic accidents.
Researchers also have major disagreements about whether, and to what extent, high driving contributes to motor vehicle accidents.
As Dr.Marilyn A. Huestis told The New York Times, many researchers agree on the estimate that high driving leads to a twofold increase in the risk of an accident. To be sure, this is a minor risk compared to drunk driving, which can create a 20-fold increase in the risk of driving deaths. Survey respondents are also justified in their disdain for distracted driving: according to some studies, texting while driving increases the chance of a motor vehicle accident 23-fold.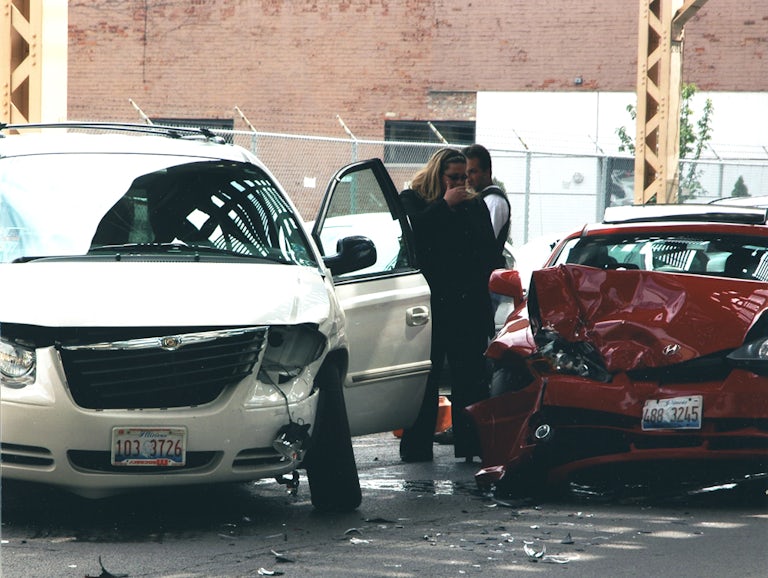 According to the National Highway Traffic Safety Administration (NHTSA), about 3,330 people die each year from distracted driving, while about 387,000 are injured. The number of yearly deaths from high driving, however, remains more elusive. This is partialy because testing a driver for marijuana use involves a blood or urine sample, rather than a Breathalyzer (which are used to detect alcohol). Police also use a number of tactics to determine whether drivers are texting behind the wheel, including watching from the elevated vantage point of buses, recording license plates, then calling in backup. A prototype "textalyzer" has also been developed, which is a device that police can plug into your phone to detect whether you were using it in the minutes before being pulled over. Many drivers will even admit to their distracted driving habits. But high drivers are often more difficult to catch on empirical evidence alone.
Some research even calls into question whether high drivers should be targeted at all. In certain states where marijuana has been legalized, one study found, the number of road fatalities dropped.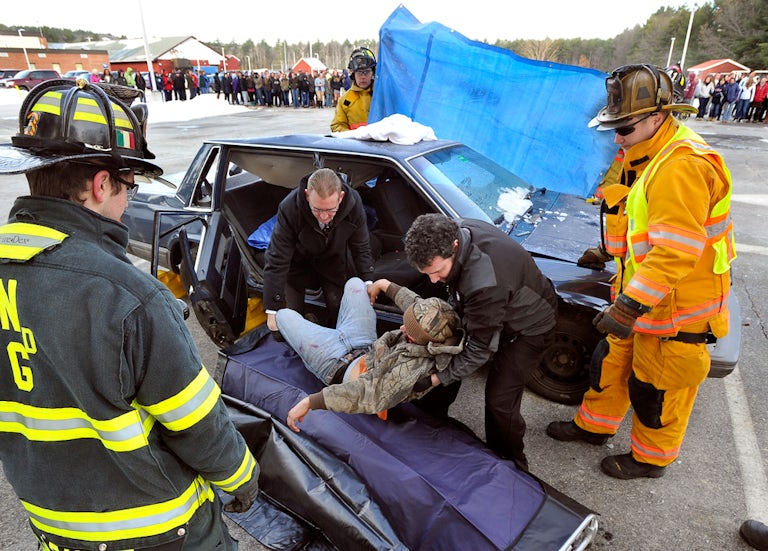 One study found that the number of road fatalities dropped in states with legal medical marijuana.
"Instead of seeing an increase in fatalities, we saw a reduction, which was totally unexpected," said Julian Santaella-Tenorio to Reuters. In fact, fatal traffic accidents dropped an average of 11 percent in states with legal medical marijuana. "Public safety doesn't decrease with increased access to marijuana, rather it improves," Benjamin Hansen told Reuters.
This may be due to the "little old lady" effect, where drivers under the influence of marijuana underestimate their driving abilities and, under the spell of weed-induced paranoia, slow down and feverishly check their mirrors.
This was the case for one Canadian motorist who was pulled over for driving 20 kilometers under the speed limit on an open highway, and who admitted to being high but was ultimately let off by the judge. "I am satisfied that he consumed marijuana. I am even satisfied that he felt the effects at some point. But I am not satisfied beyond a reasonable doubt that his ability to drive was impaired." Said Provincial Court Judge Cynthia Devine during the man's trial in 2015, as reported by Macleans.
As access to legal marijuana increases, the reflex is to treat high driving with the same rigor as drunk and distracted driving. But researchers aren't so sure this is a good idea. Instead, many researchers suggest that more lives would be saved by doubling-down on drunk driving, rather than diverting resources to persecute high drivers.