What started out as a relatively normal interview with Britain's Prime Minister on Monday got really weird, really fast. When Prime Minister Theresa May had a Facebook Live interview with ITV News, one of the many questions submitted to her was from a woman who said only cannabis works to alleviate her debilitating anxiety.
Theresa May is out of touch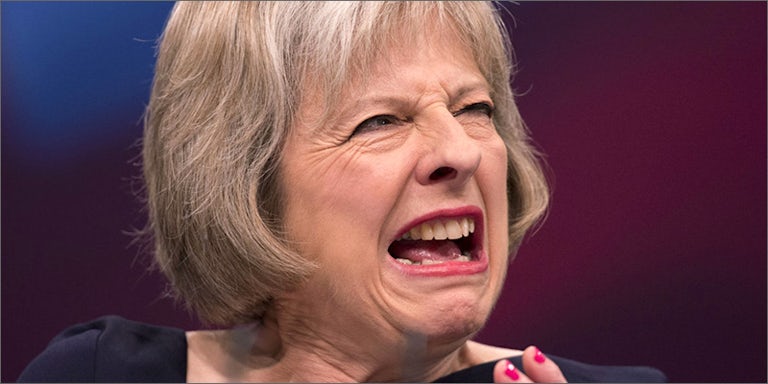 But PM May didn't offer her congratulations to the poor woman; she didn't seem at all happy that the lady had found a way out of her misery. Instead, May took an even harder anti-marijuana line than Donald Trump, reports Keith Mansur at the Oregon Cannabis Connection.
May didn't acknowledge any medicinal benefits at all from cannabis, and claimed instead, a twist of British reefer madness, than marijuana leads to mental instability and suicide.
There's a wonderful woman in my constituency, Elizabeth Burton Phillips who runs something called DrugFAM, which supports families. One of her twin sons – they both started on cannabis when they were at school and went on to heroin, and one of her twin sons committed suicide. This has a huge impact on families.

There have obviously been some studies into the use of cannabis or the derivatives in relation to the medical use, but the reason I don't believe in legislating… making cannabis use legal… is because of the impact that I see it having on too many people in terms of the drug use, and I think what we've seen is stronger forms now being used.

I think it can have a real impact impact on people in terms of their mental health. But, it can also, of course, lead to people going on to harder drugs.
The British tabloid press has, for years, sold a lot of newspapers by running sensationalistic, reefer madness-type scare stories on their front pages. The UK equivalent of trash US checkout-line newspapers like the National Enquirer and The Star, these papers relentless promote a narrative wherein cannabis – which pot-phobic Brits call "skunk" – causes insanity and leads to heroin use (it doesn't, of course).
More lies from politicians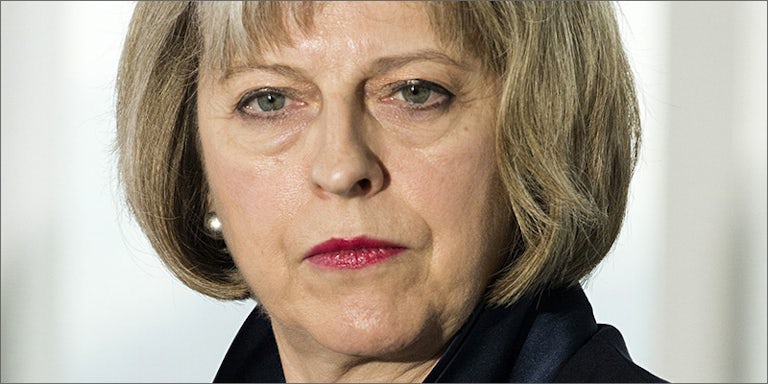 For May, and other irresponsible politicians, to claim that cannabis leads to heroin is particularly ironic. The hoary old Gateway Theory has been soundly debunked. Marijuana has, in fact, been shown to be a viable exit drug from opioid addiction.
That's why opioid addiction and overdose deaths have gone down in American states which have legal access to medical or recreational cannabis.
The same goes for May's claim about cannabis and suicide. If the Prime Minister had bothered to acquaint herself with the relevant science, she'd have been familiar with a study published in the American Journal of Public Health lower suicide rates which showed that U.S. states with legal medical marijuana have.
Not all of the British population is going along with such patent nonsense. At least one political party, the center-left Liberal Democrats, have made cannabis legalization a key part of their platform.
But the Lib Dems have been out of power for years, so absent a major comeback, they are currently unable to do much about it. They only hold eight seats out of 650 in the House of Commons.
The Liberal Democrats believe they may be on the verge of once again picking up more support from the grassroots Left, with their proposal to legalize, regulate and tax cannabis. According to party leader Tim Farron, a regulated system of cannabis production and sales could add as much as £1 billion in annual tax revenue.