It looks like Travis Scott is riding Astroworld's wave of success even further — and we will all benefit. 
The 26-year-old rapper's chart-topping 2018 album has already produced an eponymous jewelry line, and now, rumors are brewing that a line of signature smoking accessories is set to follow.
What "smoking accessories" does Travis Scott have in mind, exactly? While details are still vague, TMZ claims to have documents that state Astroworld "pipes, bongs, and hookahs" are in the works.  
The infamous tabloid-publication also claims that these smoking accessories are for the sole purposes of tobacco use.
Of course, with cannabis still classified as an illegal narcotic in the United States, the not-so-subtle detail seems to cite tobacco for legal reasons. Considering the rapper's body of work, the idea isn't as far-fetched as many might think. No one is out here trying to hit a bowl of tobacco.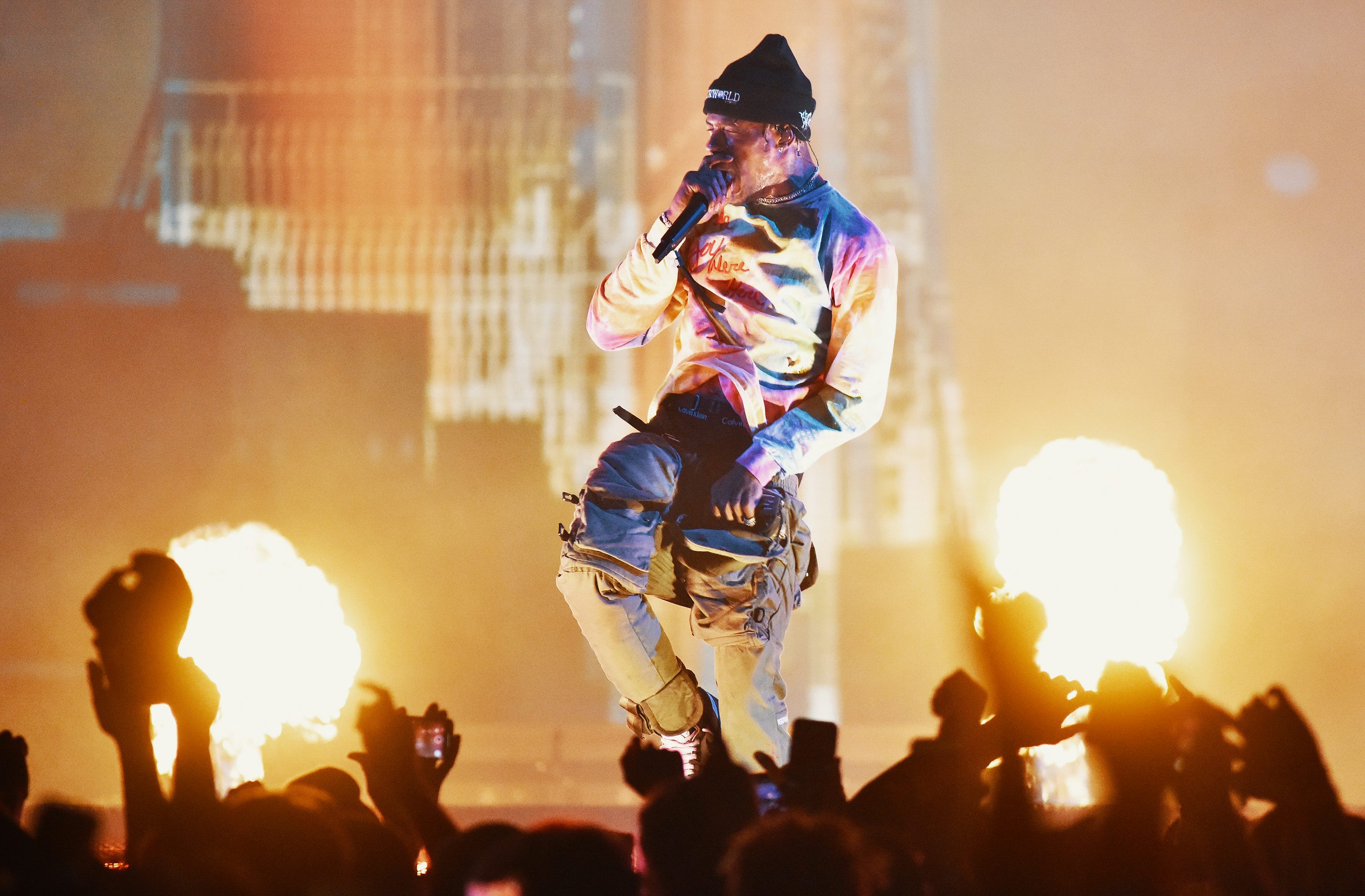 Still, die-hard Travis Scott fans will recall the brief video interview he did last December with Rolling Stone, where the rapper shared some personal stories, including the first time he smoked weed. 
Apparently, the Houston-native didn't have a love-at-first-site moment with the herb. 
"First time I smoked, I think was my senior year in high school," Scott explains in the interview, "I ain't like weed in high school. Smoking weed in high school was like dumb. I'm always about school and shit. Smelling like weed in high school was kinda like lame, just stink."
Good thing Scott's attitude towards 'dro has changed. Fans can now rock out to Astroworld while rocking the rapper's line of ice, and smoking with his new accessories, once they become available.
Travis, if you're reading this, we want to see your own line of kush, too.
This story is becoming a reoccurring theme in the industry, as several rappers have already extended their names into the cannabis space, or at the very least, hinted at future plans.
One in recent memory includes Travis Scott collaborator Quavo, as well as Wiz Khalifa, among others.