Not to give away the ending, but women are done being misrepresented and they have been done for a long time. The very act of consuming cannabis was one of rebellion and has only just started to become one of normalcy. As that shift pertains to women—specifically the discrimination faced by women of colour—the tug-o-war between what she wants and how she's told to behave is sputtering to an end.
Where words fail or can be misconstrued, powerful images prosper. In their subtleties, artistry, and defiance, women-run companies and female-focused publications are speaking to the growing market of consumers looking for more than a product, but a connection to—and reflection of—self.

"I want to see images that continue the departure from the old days when they were one of three things," says Lisa Harun, co-founder of Vapium, "either of the male construct, with scantily clad women indulging or simply hanging on as their men imbibed, or the hippy construct of joints and bongs and tye dye; and finally, images you didn't see of the young woman who consumed in the confines of her bedroom or the mom who consumed in the dark."
Historically, the conversations surrounding cannabis culture were largely male-dominated. The same goes for cultivation and distribution. But that is no longer the case. 
Women have begun to own their story, and part of that, adds Harun, is in seeking design-focused high tech gear that makes them feel empowered and sophisticated rather than shamed over their choices. Van der Pop, Foria, Whoopi and Maya, Broccoli, and Milkweed are some of the companies she mentions as exceptional leaders rearranging the space and creating room for growth.
Emma Baron, co-founder Milkweed, adds Dirt and The HerB Life to the queue.
Previously, the barriers to entry into cannabis were concerns of safety. But now that the guardrail is lifted, women are flooding into the market and thriving.
"Traditionally, before we could go buy something at the [Ontario Cannabis Store], you had a dude who you bought from. I know a few women who did distribute, which was very entrepreneurial but it wasn't necessarily safe. That's where it started," says Baron. "Then you look at history and the cartels, which again, wasn't run by women. Then there's the evolution of the methods of consumption, with rigs and blow torches and people using potentially explosive recipes to craft concentrates of increasing potencies–not a very accessible evolution for the average customer or aspiring businesswoman. I wouldn't shame someone for that, but sometimes I want to medicate, not intoxicate."
The reality that women enjoy cannabis, and not just for pleasure or pain but everything in between and sometimes for no reason at all, is finally seeping into the mainstream, like smoke under the door, and setting the standard for branding and marketing, among many other areas. What burns down must be built differently. 
"We are growers, healers, artists, activists, entrepreneurs, and political leaders," says Harun. "We must own this narrative. The new pot paradigm is encouraging more and more women to loudly and proudly proclaim their love of cannabis."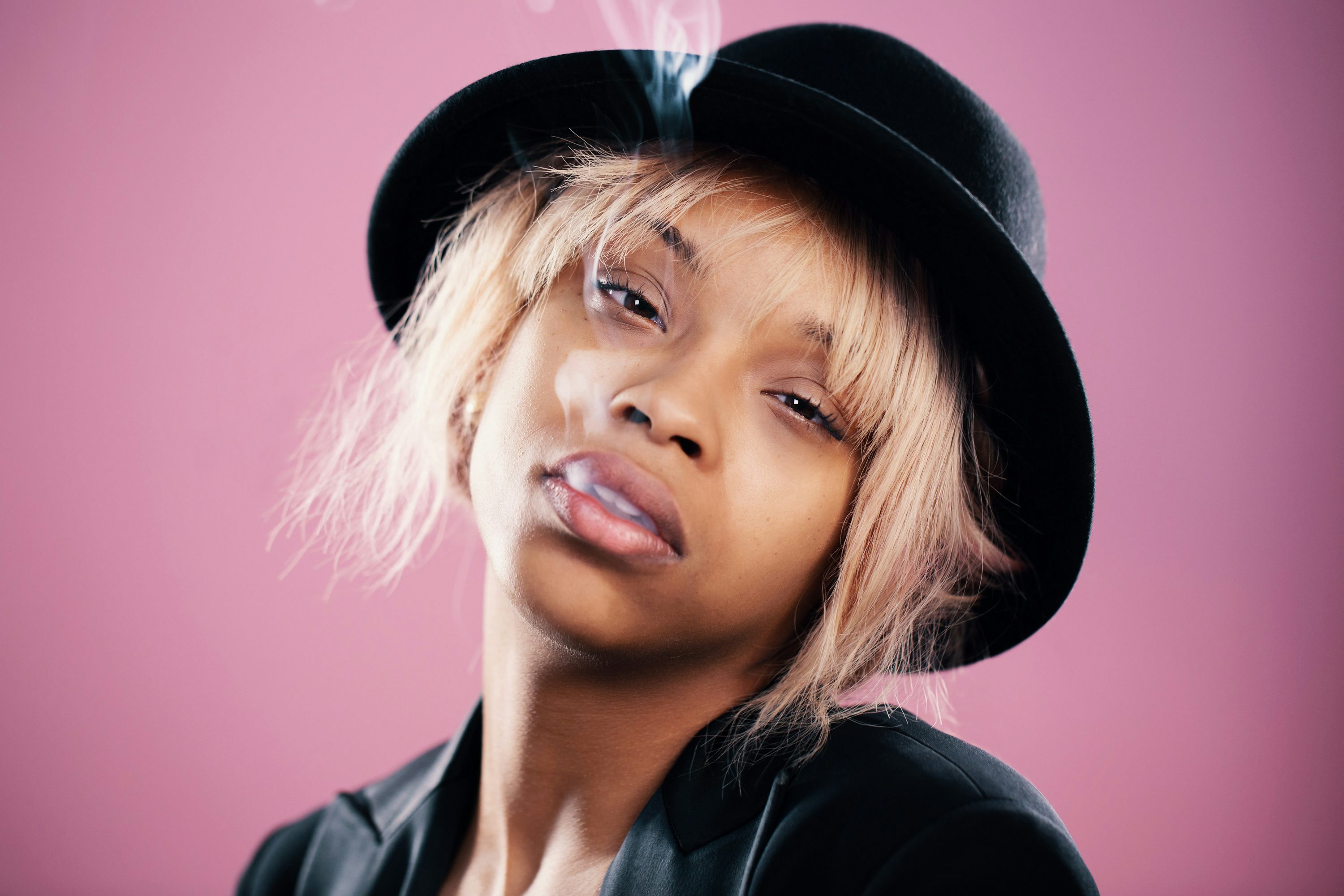 So why is it important to see and hear and speak about women smoking weed, or using cannabis in any way, really?

"Because they are and they shouldn't have to hide it anymore," says Baron. "I think if it's a medication or a wellness tool, it shouldn't be gender exclusive because what else is?"

What is most powerful about this point in time is women's collective action in designing the future. It isn't being done in a sporadic burst of rebellion but in calculated steps of lasting consequence so that the cumulative effect of their efforts make it so seeing a woman casually consuming cannabis is not merely legitimizing her rights, but rendering it astonishing that we would question her choice in the first place.