Walmart, one of the largest retailers in the world, is known to sell nearly everything under the sun. And now, they are even accommodating weed smokers, particularly those that love making rosin. If you've ever dabbled in extracting dabs from home, then you know that it can be a rather tricky process. But as its turns out, Walmart has a rosin press for sale, one that is making the art of home extraction as easy as 1-2-3. No experience necessary.
Walmart brings marijuana to the mainstream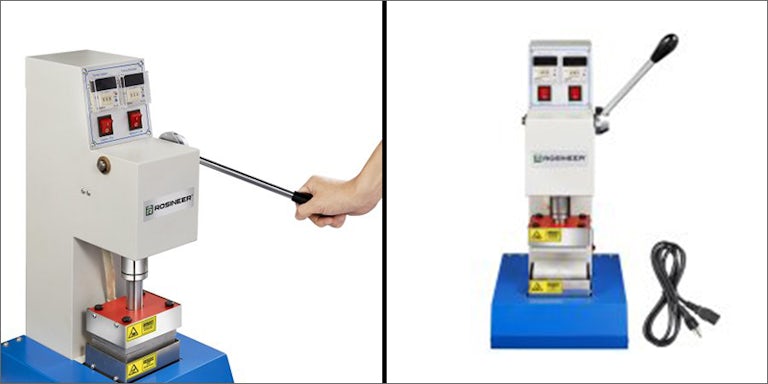 Dabs are all the rage these days. Not only do they offer a quick, powerful high, but they also provide instant relief for patients dealing with chronic pain, nausea, and things of that nature.
While some folks have the option of hitting up their local dispensary for their concentrates, others have to resort to making their own from home. But as many people know, doing so can be quite dangerous. Not to mention, you could wind up wasting a ton of pot in the process.
As it turns out, Walmart has a little something that's going to make the art of home extraction as easy as 1-2-3. And no, it's not a hair straightener. It's something much, much better than that.
If you've always wanted to make your own dabs, but prefer to keep the fires and explosions out of the equation, then look no further than the Rosineer Dab Machine, a device that's just as easy to set up as it is to control.
No experience? No problem
Unlike other extraction methods, the Rosineer RNR-MV1 provides a safe and reliable way to extract your rosins. And the best part of all, anyone can operate it, even if they have little to no experience.
It looks quite similar to an arbor heat press. However, with this machine, there's no need to press continuously. The Rosineer's hydraulic press can apply higher amounts of pressure. The only downside is that it's heavy to move.
As for its safety features, the Rosineer comes with food-grade aluminum plates. Along with the plates, it also has a stainless steel cover to keep you from burning yourself while making your dabs.
In addition to being easy to operate, the Rosineer is super simple to put together. The machine has two temp controllers, as well as a timer set by buttons. And for those who rely on manuals, it comes with tools and a detailed list of instructions.
To make it more impressive, the Rosineer even comes with a dabber tool, silicon container, and dab mat inside the bamboo station. All you need to do is provide the pot and have a rig handy. The rest is covered.
Before you run off to your local Walmart, you should know that the Rosineer is only available online. But with their fast shipping options, you can have it arrive at your doorstep in just a matter of days. The machine is currently 100 bucks cheaper than usual, so be sure to order yours today while the price is right.