If Wanda James is one thing, she's a politician. In 2009, she became the first black woman to own a dispensary in Colorado, but, for her, it was never about the money: it was about racial justice. Her brother, at 17 years old, was sentenced to ten years in a high-security prison for possession of 4 ounces of marijuana. He served 4.5 years in a federal penitentiary picking cotton before he was released.
Now, James—with the eloquence of a diplomat and the confidence of an industry vet—is blazing trails to make sure less men and women of color face the same fate. "They can't make criminals out of these faces," James says of her and her husband Scott Durrah, a renowned cannabis chef.
James looks like she belongs on Capitol Hill, always impeccably dressed in photos like she's ready for court. She has no qualms either about calling her and her husband, who is also her business partner, "potheads." They're potheads, she says, who get up at 5:30 every morning to walk their dogs, run their two, successful businesses, attend industry conferences, and, somehow in-between, speak to the media. Talk about reversing stigma.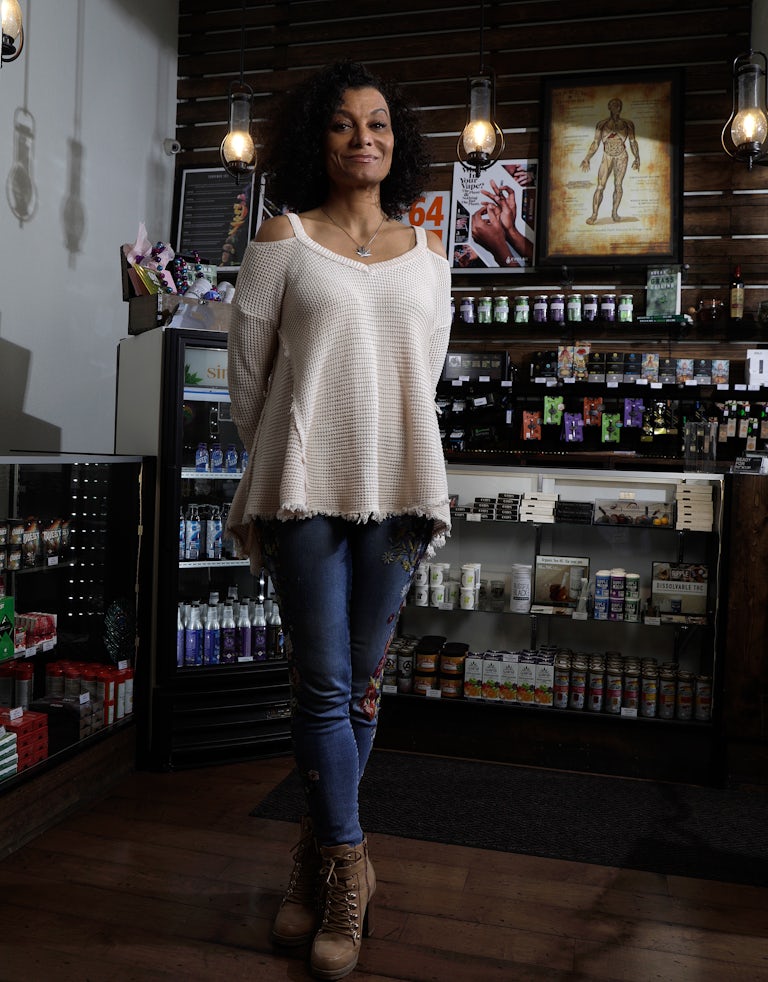 Together, James and Durrah own Simply Pure, a full-service cannabis provider, and Cannabis Global Initiative, a firm that works with both cannabis business and policymakers to shape regulations. And if anyone has the savvy to do it, it's James. She's managed several political campaigns, served on former President Barack Obama's campaign National Finance Committee, and even ran for Congress herself at 30 years old. Cannabis cannot be divided, she says, from politics and equality.
As states begin to legalize cannabis, they are grappling with the disproportionate impact the war on drugs has had on black and brown communities. As James and many others point out, African-Americans have been disproportionately criminalized by anti-marijuana laws—so it only makes sense for states to ensure that they get a fair chance at reaping the benefits of the legal industry. But Colorado—unlike more recent places to legalize like Oakland and Los Angeles—didn't have equity laws in place went it first went green. That means there weren't any special provisions to ensure that a certain percentage of licenses went to people of color. It also meant that former felons could not be employed by the industry. James found this out firsthand when officials required her to fire her own brother.
In Colorado, prospective dispensary owners are subjected to a painstakingly tedious process akin to a security clearance. Remembering the grueling process James said, "You have to go through this whole background check which includes all of your ten years of taxes and you have to have proof of good moral character. They go through your criminal background. Then, you have to find money. Then, everybody that loans you money or is involved in the industry, they have to go through a background check as well. It was extremely difficult."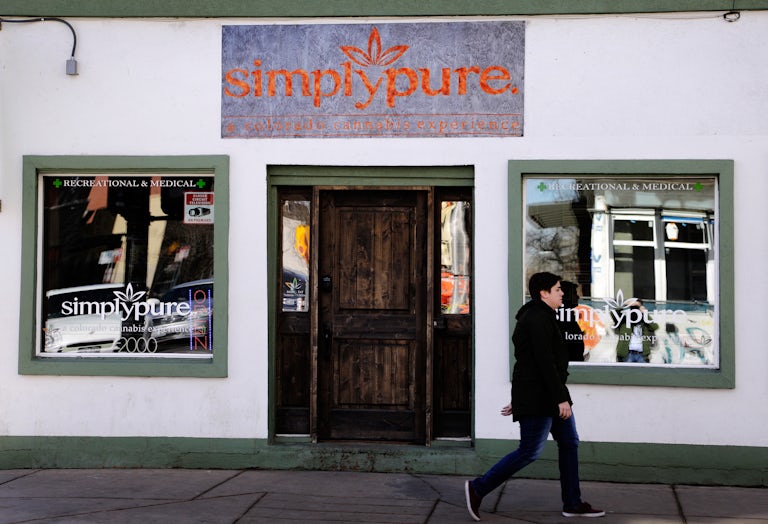 Additionally, the costs are prohibitive, particularly with the continued racial wealth gap. The application for a medical dispensary can run between $7,000 to $15,000. The licensing fees can easily add up anywhere from $5,200 to $13,200, not including the renewal fees. And the fees don't stop there—each dispensary employee is required to have an occupational license which is priced at $250. All in all, the start-up costs can total $1 million dollars.
There's no way around it: aspiring cannapreneurs need significant capital. When James and her husband expanded to a 10,000-square-foot growing space and commercial kitchen to grow edibles, they didn't even consider trying to get a loan, because banks still largely refuse to work with the industry while cannabis remains federally illegal.
"You must have somebody that knows HR and compliance. You must have somebody that understands marketing. You must have somebody that understands the plant. You must have somebody that understands retail. You must have somebody that understands legal matters," James says. "This is not a business that you go into by yourself. You must build a team."
These days, James continues to be at the forefront of policymaking to fight for equity and reparations as the cannabis industry expands. She practices what she preaches too. A third of her employees are people of color and nearly half are women. Because it's time, James says, for the people who have been most hurt by the criminalization of cannabis to finally benefit from it.