Giant packages of weed washed up in Florida and—unsurprisingly—locals took to the beaches to scoop them up.
In the aftermath of Hurricane Florence, law enforcement believe that a shipment of cannabis went terribly wrong, either capsizing a boat or bringing down a plane. The results washed up at St. Johns and Volusia counties in Daytona Beach.
"[A] huge bundle of drugs or something just washed up on the beach and there are people like fighting over it," one resident told the police, according to a report from The Washington Post.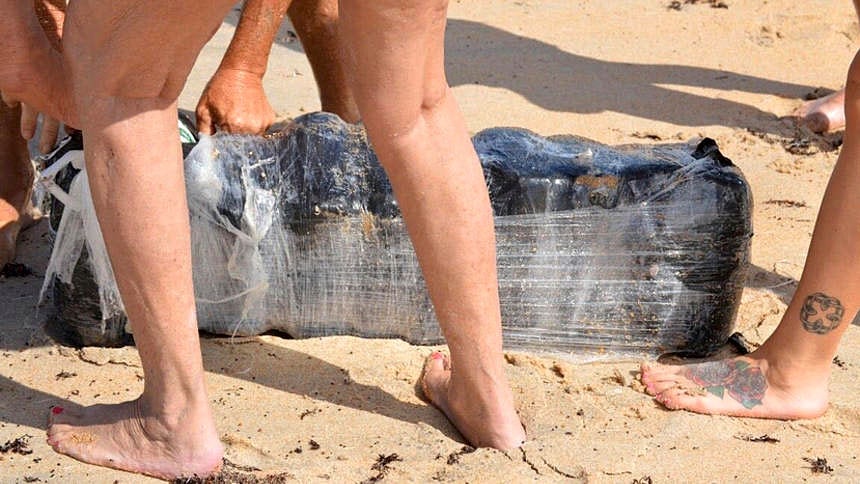 Packages began appearing on the shore as early as Sep. 12, according to one report from WFTV, when two surfers spotted the packages and reported them to the police.
"We saw two police officers loading what looked like a 50-pound satchel of marijuana that two surfers, from what we understand, two surfers found in the ocean," one witness, who was with his family at the time, said.
In just two days, police seized up to 100 pounds of cannabis that washed up, but they are still looking for at least one unidentified resident who helped herself to the stash.
In a Facebook post, the Flagler County Sheriff's office asked that residents help to identify the woman.
One 61-year-old resident, Robert Kelley, was caught by police and arrested after walking away with an 11-pound brick of beach weed, which he claimed to be holding on to until the police arrived.
Local police handed the confiscated weed over to Customs and Border Protection to identify where it might have come from. While cartel shipments usually carry a signature marker, local law enforcement said that they could not find any clues as to where this shipment came from.
"[T]hese are probably all part of the same shipment," St. Johns Commander Chuck Mulligan told The Post. "The question is, where did they go into the water?"
Medical cannabis has been legal in Florida since 2016, though the state's legislature has banned the smoking of cannabis flower even for those who hold a license.