In many ways, Wiz Khalifa is a prophet. His words, whether spat, sung or spoken, have served as a guiding voice for modern cannabis culture, and without doubt, will resonate with whoever is listening for years to come.
In an interview conducted almost four years ago, Khalifa shared some of his weed commandments, touching on all of the necessary knowledge for partaking in the daily ritual.
So, the question remains: do the maxims of the Almighty Wiz Khalifa still rule? Let's take a look at some of his best tips from the 2012 interview.

Different Weed Works Differently for Different People

Of course, cannabis works differently for everybody. The herb affects men and women differently, making it obvious that their smoking experience will be varied. 
Wiz points this out too. A person's genetic makeup is a crucial factor in learning what works best, and that requires a lot of trial and error.

He also mentioned said the Indica vs. Sativa dichotomy works opposite for him; sativa strains make him sleepy, while indica strains make him alert.

California is Where All the Best Buds Are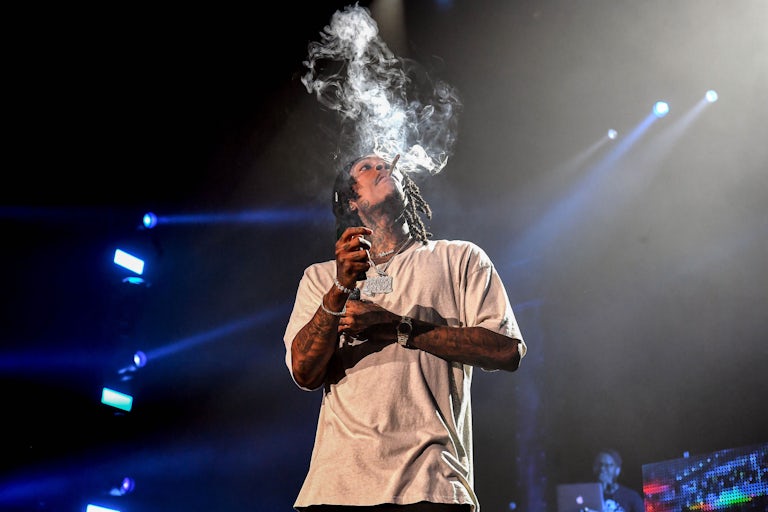 The best of anything is subjective to personal taste, but Wiz isn't wrong. California–specifically the Emerald Triangle–is heaven on Earth for cannabis cultivation.
Since the state itself has served as the vanguard of cannabis cultivation, production, business, and culture, its rich presence continues to prove the state is the center of the world for cannabis growing.
Smell and Taste Matter Most
Smell and taste are certainly among the defining tiers on what separates the piff from the reggie. But these aren't the only things to consider, of course. Other qualities to pay close attention to are crystals, bud form, and color. Still, the terpene profile and taste are top qualities to pay attention to and the traits your senses interact with most.
All Kush Isn't Kush

Indeed, not all kush is kush. Kush borrows its moniker from the geographical location, the Hindu-Kush Mountains that run along the borders of Pakistan and Afghanistan. It is one of the few places where cannabis grows indigenously. Ocean Grown Kush, on the other hand, came to prominence in the mid-90s in California. There are also varying strains of Ocean Grown Kush.
Though cannabis enthusiasts tend to use the term 'kush' loosely to praise good cannabis, a strain's origins typically mean it comes from a specific region. Remember this rule: when in doubt, stick to Khalifa Kush.
It's Tight to be Involved in the Growing Process

Cannabis cultivators are among the most underappreciated, yet the backbone of the industry. Their passion and hard work often get the respect that it deserves, but not nearly enough as the craft should.
Knowing cannabis inside-out can improve your smoking experience tremendously, and explain things that might otherwise go unnoticed. As Khalifa said himself, "I always felt like the knowledge was somewhere in my brain. I just had to go out into the world and seek it and find it."
There's Nothing You Can Do Wrong When It Comes to Smoking Weed.

This might be the only rule he didn't get entirely right. There are plenty of ways to smoke weed the wrong. Peep these abysmal joints.
With Weed, You Can Hear Things You Weren't Able To Hear Before.
It's true, and always will be. For many, cannabis works to make us more in-tune with the world around us, those closest to us, and ourselves.
What knowledge has Wiz Khalifa dropped on you? How have his words changed the way you look at cannabis? Let us know in the comments below.