A new study published in the American Journal of Public Health finds that cigarette use is falling out of favor with women, while blunts are gaining in popularity.
Blunts are essentially cannabis-cigars. Some smokers create blunts by emptying out the tobacco of a cigar and replacing it with cannabis. Blunt wraps, which are like large tobacco-leaf rolling papers, are also easily found in convenience stores and smoke-shops.
The researchers in this recent study used the US National Survey on Drug Use and Health's data from 2006 to 2016 to examine trends of cigarette, cigar, and blunt use among women "of reproductive age." In all, the study looked at roughly 170,000 women aged 18 to 44 years—about 8,600 of whom were pregnant. 
Among the women (pregnant and not), cigarettes still proved to be the most widely used drug. But these numbers show a downward trend, with the chance of women taking up cigarettes declining from nearly 20 percent to 10 percent in the past decade.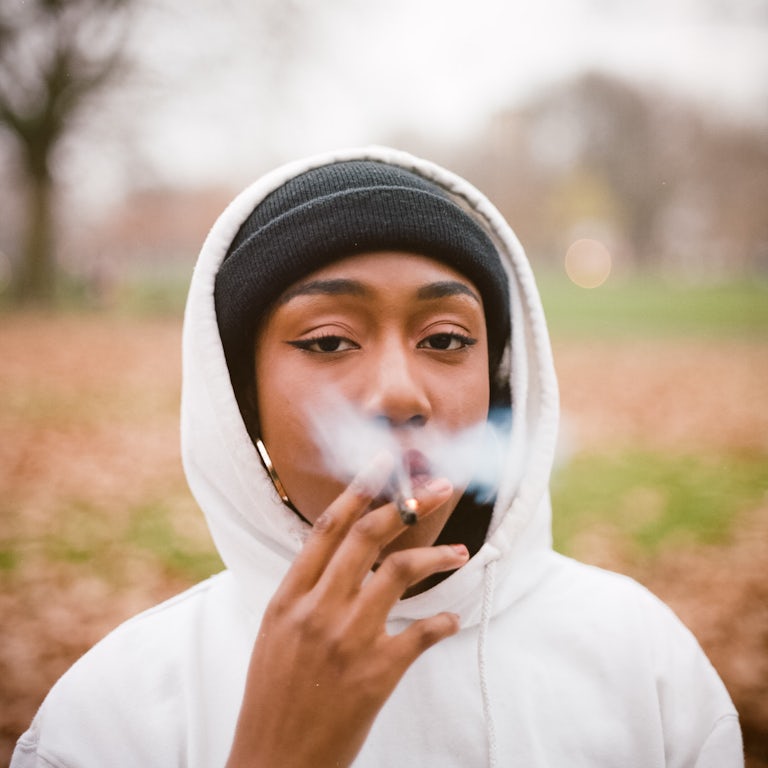 Blunts, on the other hand, have seen an increase among women during that same time span. While the likelihood of cigarette use has been nearly cut in half, women were found to be more than twice as likely to smoke blunts (from under 1 percent to 2.5 percent).
A possible reason for these results is that women—pregnant and non-pregnant alike—now see cannabis as a lower threat to their health than cigarettes, according to the study's lead author, Victoria Coleman-Cowger, a faculty member at the University of Maryland Baltimore.
Cannabis has been found to be the most commonly used illegal drug among pregnant women. But whether it's safe to use cannabis during pregnancy is a controversial question that has become increasingly relevant, especially as the substance is legalized in certain U.S. states, and its use during pregnancy increases in some of those legal states.
One recent study found that women who use cannabis during pregnancy give birth to infants with lower birth weights, leading to an increased risk of certain diseases and conditions. But overall, the limited research that does exist on cannabis use during pregnancy is complicated by other factors, such as tobacco and other drug use.
Either way, Coleman-Cowger believes it's important to seek answers as to why more pregnant women are choosing to smoke blunts.