Sipping on a glass of wine, whether it be for relief after a long day or just for the buzz, is the norm for professional women, especially those living in states where cannabis is not accessible. That's because going to the store for a bottle of Merlot, or ten, is permissible all across the U.S. whereas a gram of weed alone can cause you to lose your job, or worse, your entire career. In legal states, however, alcohol sales are already declining as consumers opt for the herb instead.
At the present time, recreational cannabis is legal in nine states and the District of Columbia, with the possibility of Michigan becoming the tenth come November. Not to mention, there are also 29 states with medical marijuana laws. With legalization on the rise, will more women convert from wine to weed? The experts over at Rabobank, the most substantial food & agribusiness bank in Europe, are convinced they will.
Why professionals believe legal weed may be the new wine for women
According to the experts from Rabobank, there are three solid reasons to believe that women will want to put down the wine glass once weed is legal across the continent. For one, weed is an attractive option for health-conscious women. A single glass of wine contains anywhere from 110 to 300 calories. Marijuana, on the other hand, comes with no calories whatsoever, making it ideal for women wanting to lose weight or embrace a healthier lifestyle in general.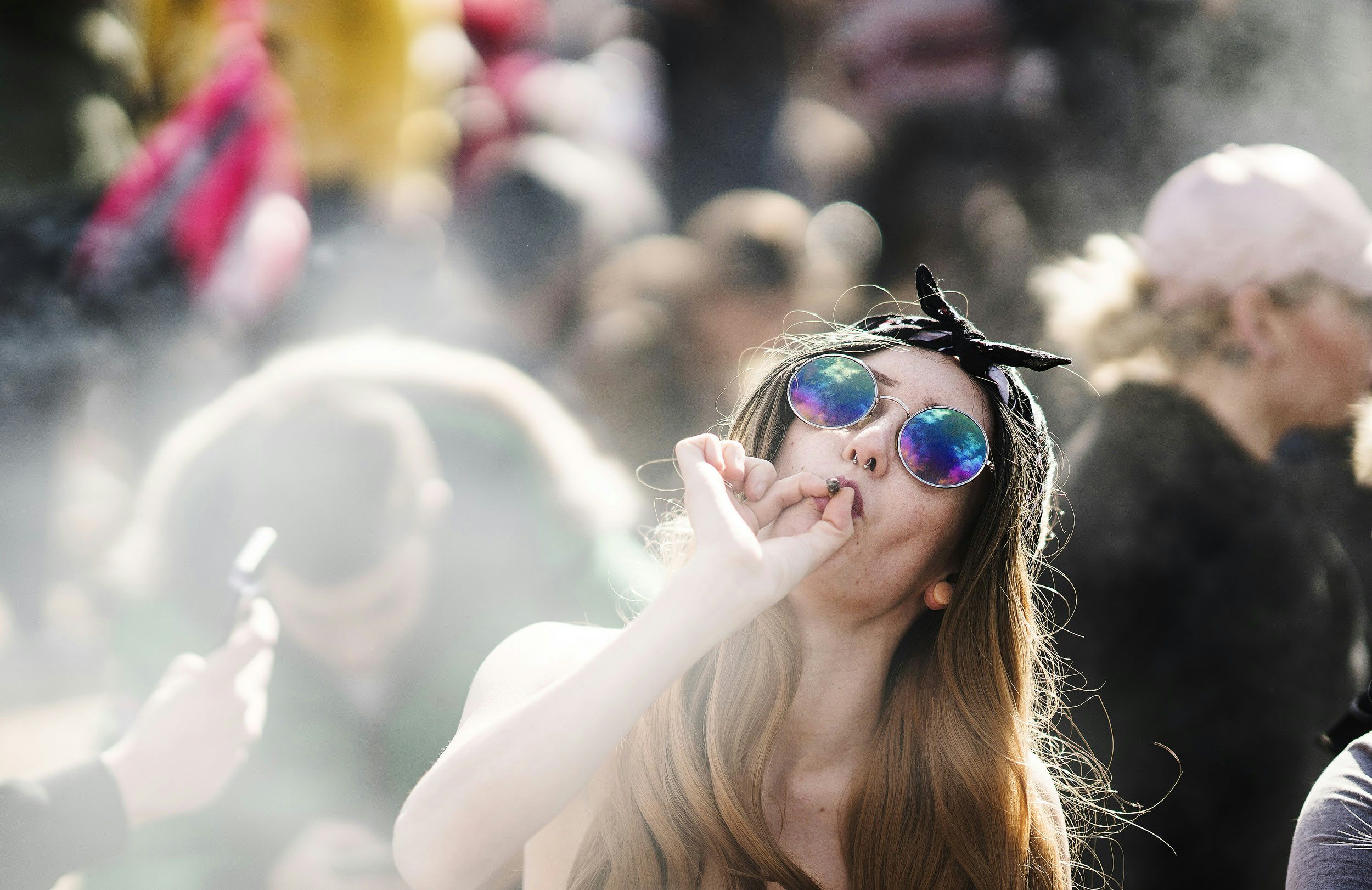 It's no secret that cannabis is better for you than alcohol. Not to mention, safer. Alcohol is responsible for thousands of deaths annually while weed is a cause for zero. Although smoking anything, including marijuana, isn't that good for you, legalization has brought on numerous ways to consume the plant, many of which are smoke-free, like edibles, vaporizers, and infused beverages. Even though weed in any form can cause the munchies, aka a case of the "I need food and lots of it," studies show it doesn't increase your BMI. On the contrary, it turns out that people who consume cannabis have a lower BMI than those who don't partake.
Older, wealthier women are also highly likely to swap weed for wine as it becomes legal, according to Rabobank analysts. The reason is that they have gained the most valuables throughout their lifetimes, such as beautiful homes and nice cars. These women also have high-paying careers and they don't want to sacrifice it all for an illegal gram of weed. But if cannabis is legal, research shows, older wealthy women are most likely to give it a try than other demographics.
Should the wine industry be concerned?
Even in recreational states, you still have ladies who love their wine. But more people are also smoking weed in these states than before. Take Oregon, for example. According to Rabobank, before legalization, the growth rate of marijuana use was at 1.4 percent. Post-legalization, however, the growth rate has climbed significantly to 16.5 percent.
Despite legalization sweeping the nation, the wine industry isn't likely to take a significant hit. After all, there are plenty of moments that call for a tall glass of wine, like a good meal or a night of Netflix and chill. But that doesn't mean the wine industry shouldn't be prepared for competition. Dispensaries no longer look like sketchy hole-in-the-wall joints, and women aren't limited strictly to smoking cannabis. With that being said, there couldn't be a more comfortable or opportune time for women to make the switch from wine to weed than now.