Sometimes, people do stupid things. It's the way of the world. When they do stupid things while under the influence, things only get worse. But when people do stupid things and call the cops on themselves, I don't know whether to laugh or cry. Take the latest self-incriminating stoner in Texas, a state that is less than friendly to the practice of using cannabis.
I've been shot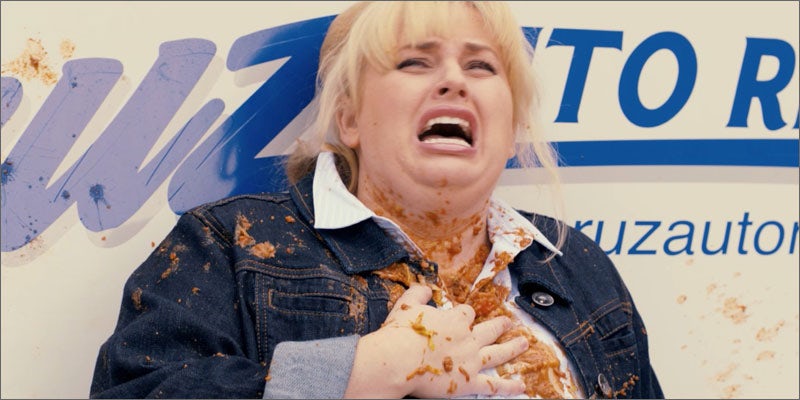 Reporting to the call of a man who reported being shot, police of the small town of Groesbeck, Texas, pop. 4,328, found a pretty damn funny situation. What began as an investigation into a possible shooting uncovered something far less dangerous, and more laughable.
A man had been smoking pot on his porch, watching a thunderstorm roll in. A sudden thunderclap startled a nearby dog, which panicked and bit him… On the buttcheek.
The police investigation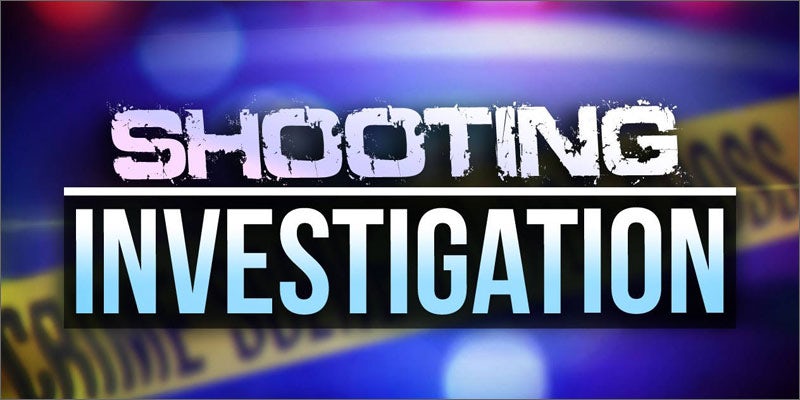 The Groesbeck Police Department posted a summary of the events on Faceboook, leading to some virulent laughs.
To quell the rumor concerning a reported shooting today, I want to offer this brief explanation. We responded to a report of a shooting at a local mobile home park. Officer Cox arrived on scene first and was flagged down by a male who stated he believed he'd been shot in the left buttock while sitting on a porch.

During the course of the investigation, it was determined that the "victim" had been smoking marijuana on the porch as the thunderstorm passed through the area. The loud thunder scared one of the dogs causing it to nip the "victim" in the left buttock.

He believed he'd been shot and subsequently called the police. He was treated at the scene by EMS and released. – Chief Henson
The puns keep rolling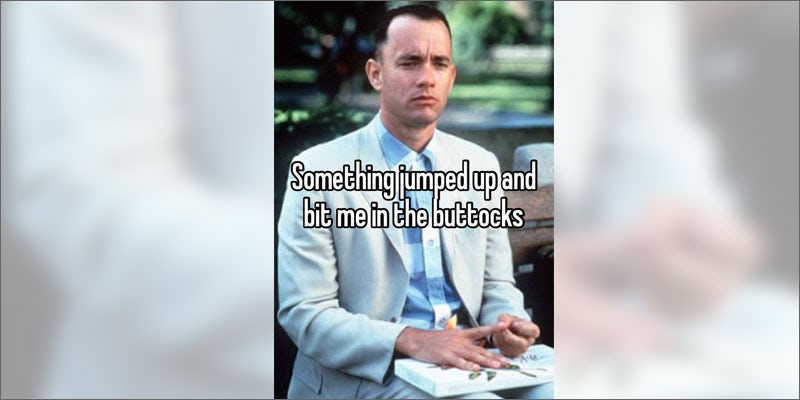 It is not stated whether the dog belonged to the man or not, but it sure "took a bite out of crime". Police quickly "weeded out" the truth of the matter and "got to the bottom of the case". I'm sure that this guy is going to be "the butt of many jokes" for a while. Do you think that, after his high wore off, he "felt like an ass"?
At least he beat a drug charge "by the seat of his pants". There is no word as to what kind of dog bit him, but I'm sure it felt "ass-shamed" about it. All over the internet and the news, the puns keep rolling in for this guy, but how can you miss an opportunity this easy?
Do stories like this make cannabis use more of a social stigma or less serious of a concern? Do you feel bad for him? Laugh together on social media or in the comments below.