The federal government's most recent report on drug use among America's youth found that more young people, ages 19 to 22, are using cannabis than ever before. The Monitoring the Future Survey, conducted by the National Institute on Drug Abuse, compared drug use by full-time college students to their non-college peers, finding cannabis is significantly more common among young people who are not attending university while alcohol is more common among those who are.
More than 13 percent of young people who are not in college reported using cannabis daily or almost daily. In comparison, 35 percent of college students reported that they get drunk at least once a month. It's also common, the survey found, for college students to combine alcohol with energy drinks, something NIDA Director Dr. Nora Volkow says can be dangerous.
For the first time, the survey also inquired about vaping cannabis, a growing trend among 19 to 22-year-olds in America.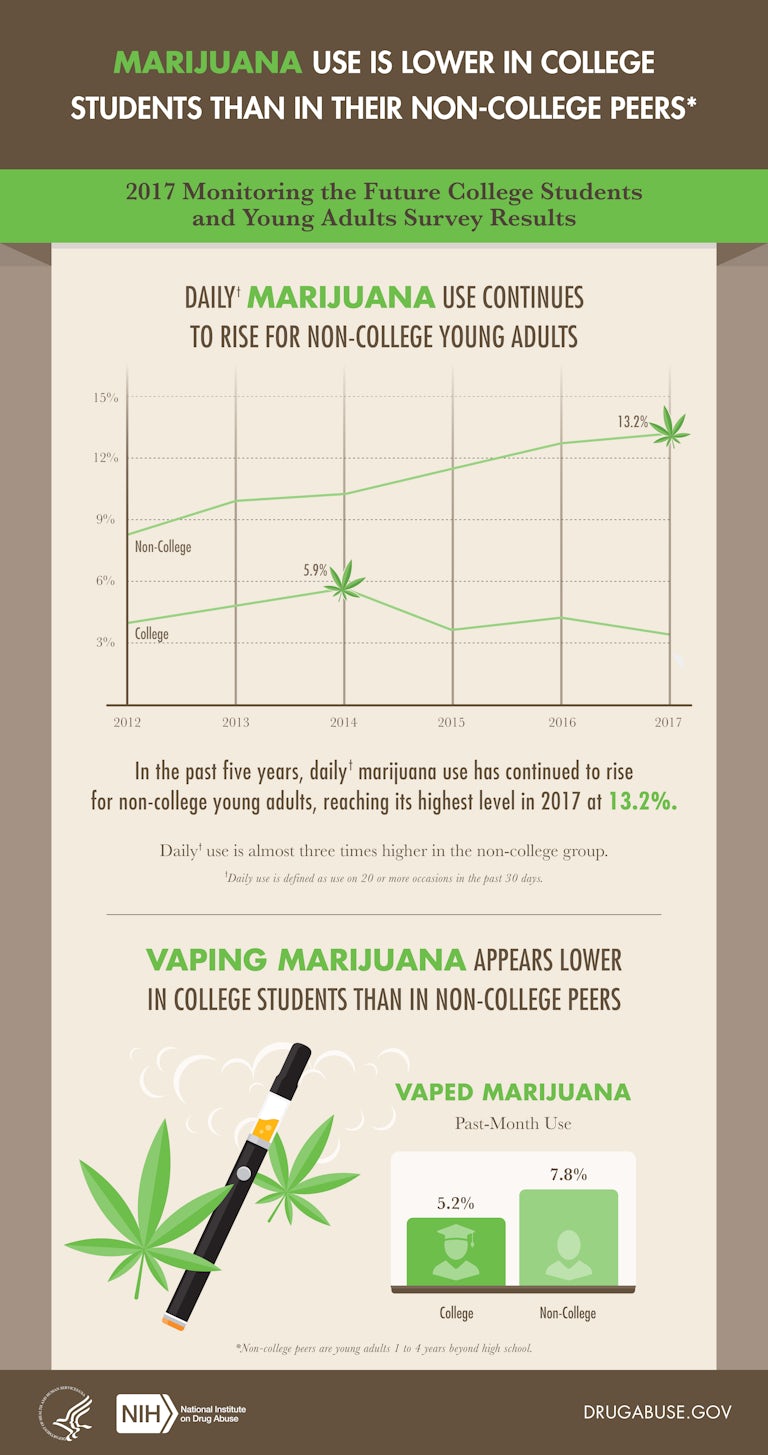 Volkow said in a statement released with the survey that part of the reason young Americans are consuming cannabis is that it's often "accepted passively by parents" who did it when they were young. She admits that cannabis is much more benign than other available drugs like opioids, which pose a risk of overdose, but says it's important to note that marijuana is much more potent today than it was in previous generations. In 2000, she said, the average THC content of flower was 4 percent while today it's 12 percent. Some strains, she said, have a THC content as high as 20 or 25 percent.
Vaping nicotine remains significantly more common than vaping cannabis among America's youth. It's become so accessible to underage consumers, in fact, that the Food and Drug Administration recently announced they'd be cracking down on companies which don't tightly regulate their nicotine vape sales.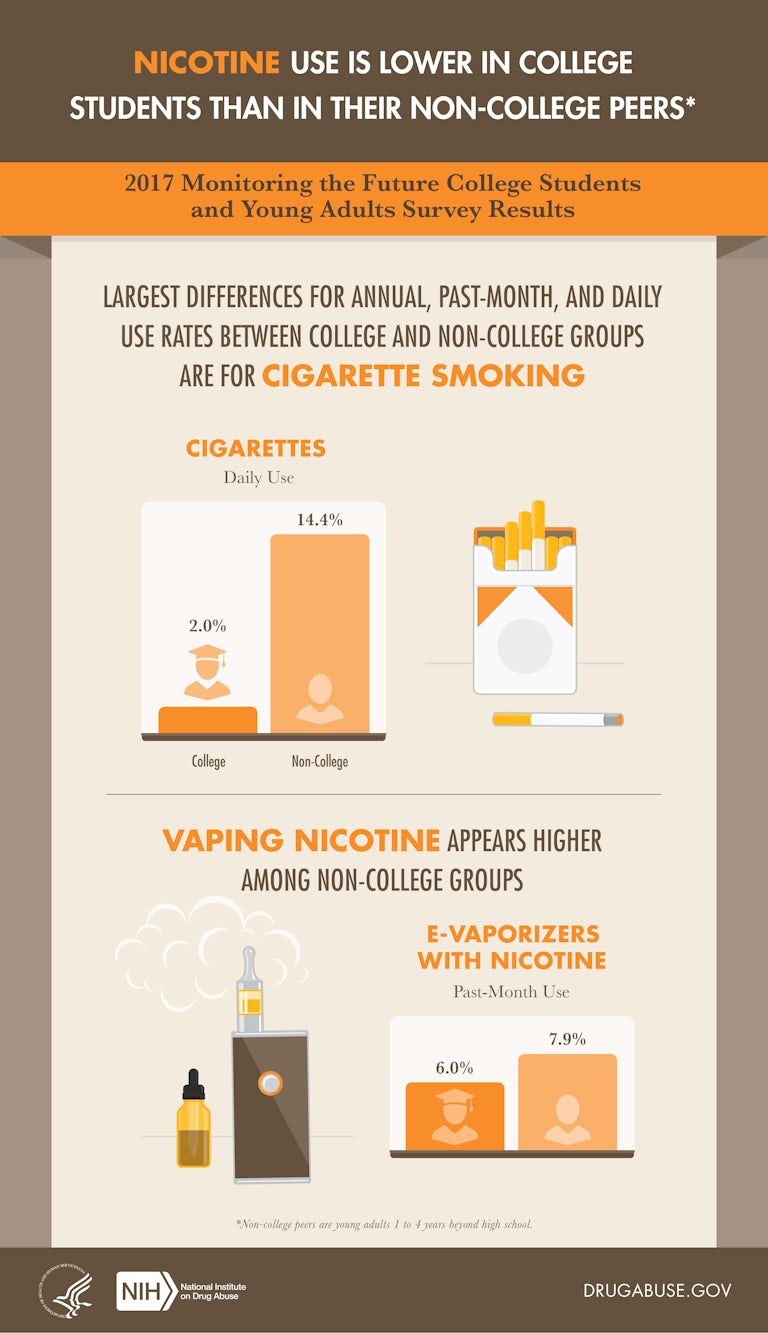 Cigarette smoking, in general, continues to be the largest disparity between college and non-college students. Only two percent of people in college smoke cigarettes compared to 14 percent of their non-college peers.
The use of amphetamines like Adderall continues to be common on university campuses, says Volkow. It's common knowledge that students use them to study, but, she says, research has shown they don't actually improve cognitive performance among people without attention deficit disorders.
The National Institute on Drug Abuse (NIDA), which falls under the federal Department of Health and Human Services, is commonly seen by researchers and others in the cannabis community as being anti-cannabis. The majority of grants given by NIDA to cannabis researchers have been for trials investigating the risks rather than the therapeutic potential of cannabinoids.
The federal government's classification of cannabis as a drug "with a high potential for abuse" and "no accepted medical use" has also prevented many colleges—even in states with legal cannabis industries—from permitting cannabis use on campus. The survey provides limited insight into why young adults in America are using cannabis.