It used to be that the only cannabis event worth attending was the Cannabis Cup. Americans put the Cup, held in Amsterdam, on their covert bucket lists and quietly prepared to make the transatlantic voyage to the holy land of weed. Those days are gone. Vast legalization in America and around the world has given way to thousands of new cannabis events. The problem: not all events are worth attending. Take a look at this list of the top 3 cannabis events you should attend in the second half of 2016.
1. State of Marijuana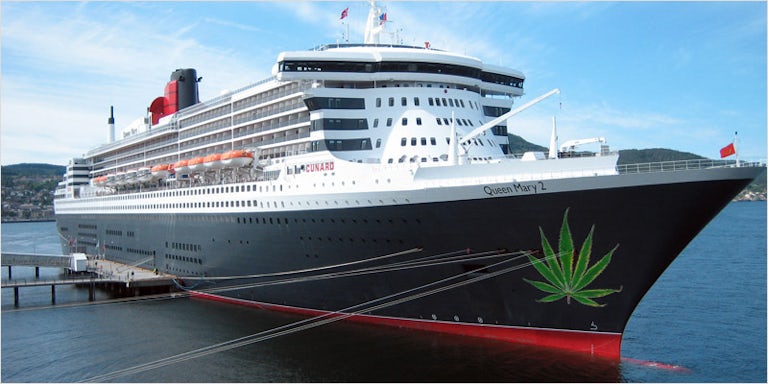 Following two years of sold out success, State of Marijuana returns this September 26-27th to the Queen Mary cruise ship in Long Beach, California. The event is designed to bring together the "who's who" of the cannabis industry for a series of educational panels as well as networking opportunities.
This year's speakers will feature Jesse Stanley, from the Stanley Brothers, who changed the world with their hemp extracts, Charlotte's Web. Also speaking will be Stephen DeAngelo founder of Harborside Health Center, Frenchy Cannoli, and Yamileth Bolanos.
Register here for the event. I won't be speaking, but I'll absolutely be there!
2. Cannabis World Congress Business Expo
Blazing in on the heels of its successful New York City event, the Cannabis World Congress & Business Exposition returns to Los Angeles for its 3rd annual event. The CWCBExpo screams opportunity for those looking to enter or expand their involvement in the cannabis industry.
You will be exposed to hundreds of the industry's finest companies and products and also have the pleasure of listening to former professional athletes Jake Plummer, Nate Jackson, Lorenzo Neal, and Riley Cote. Their experiences as professional athletes who have embraced the healing powers of cannabis positions them as some of the most influential voices in the industry.
Be sure to register for this event here, you won't regret it!
3. Emerald Cup
Santa Rosa, California hosts the 4th annual Emerald Cup  this December 10th and 11th. The Emerald Cup is a showcase of the world's best outdoor organic cannabis. Similar to the Cannabis Cup, but certainly more intimate, the Emerald Cup is your opportunity to witness the future of the cannabis industry, while sampling the success of others.
This year's Emerald Cup will be serenaded by Damian "Jr. Gong" Marley. Last year's Cup hosted over 20,000 people, a number that dwarfed the 2014 attendance.
Be sure to get your tickets soon, early bird specials end August 16th. You can register here.
Attending all of the cannabis events around the globe can be time consuming and expensive. Use this list to help plan your "canna-tourism" efficiently. There is a solid mix of education, networking, getting high, and fun (those last 2 are the same right?) at these events. Do yourself a favor and signup! Hope to see you at one of these events!
Will you be attending one of these cannabis events? Let us know on social media or in the comments below. Who knows, we might see you there!