From cannabis bouquets to designer vaporizers, exhibitors at the Cannabis Wedding Expo are turning canna-friendly events into works of art. The Expo connects attendees with local businesses and other innovative cannabis professionals, helping couples and interested parties incorporate the flower into their big day with style and sophistication. The best part? Tickets are only $10.
Elevating the standard wedding
It's not uncommon for couples to offer a signature cocktail for their wedding day. Now, there are professionals who want to help you do the same thing with cannabis.
Experts at the Cannabis Wedding Expo will connect you with the perfect strains to pair with every course at your reception. Others will help you find the most approachable and classy cannabis accessories to wow your guests.
Though the public view of the cannabis plant has changed dramatically over the past decade, many find themselves still warming up to the herb. When it comes to staying safe and remaining comfortable with the experience,  cannabis novices may need some guidance.
The sky is the limit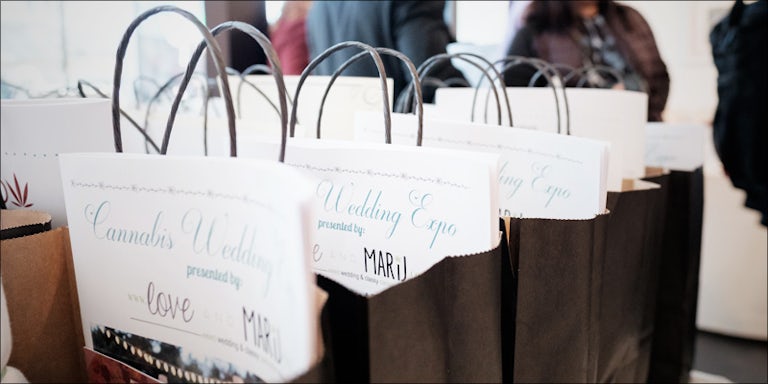 The Cannabis Wedding Expo kicked off for the first time in January of last year and has since gained national attention. The first expo was presented by Love and MariJ, an online space dedicated to connecting the newly engaged with cannabis-friendly wedding vendors.
The Cannabis Wedding Expo provides education for responsible cannabis events. There are a few things to keep in mind when introducing a crowd to cannabis.
The event will feature expert advice on how to incorporate cannabis into your event to elevate your celebration, from a moderate mention to a full-blown canna-fest. Professionals will guide you through proper dosage and moderation for your guests.
The sky is the limit when it comes to integrating cannabis into any event. Using the plant can be as subtle as a few edible treats, or as bold as providing hand-trimmed buds on your dinner plates.
And of course, they also offer advice on standard wedding services that are 4/20 friendly, such as transportation, venue options, hair and make-up stylists, photographers, etc.
How to buy tickets to the Cannabis Wedding Expo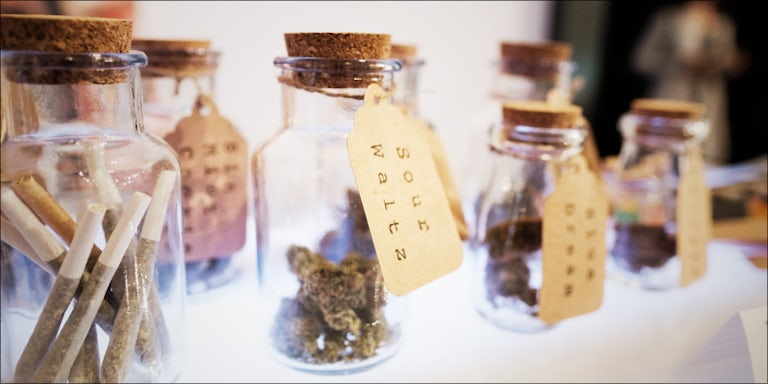 The Cannabis Wedding Expo is happening in two different locations. Interested parties can attend the event in:
Denver on February 19
Portland on March 26
San Fransisco on April 30
All attendees must be over the age of 21 and tickets are an affordable $10 each.
Elevate your wedding experience and enjoy a fun day of new products, beautiful arrangements, and samples from caterers. To learn more about the Cannabis Wedding Expo, visit www.cannabisweddingexpo.com. To purchase tickets, click here.