Turns out, the famous festival held each year in California isn't so weed-friendly after all. Coachella is going after Lowell Farms and their special "Coachella Blend" pre-rolls for infringement. As a result, Santa Barbara's Lowell Farms must remove all social media posts that include the Coachella hashtag. And with the first weekend of festivities over, the company must also stop selling all merchandise that relates to Coachella.
Coachella isn't chill about Lowell Farm's "Coachella Blend" pre-rolls
From their weed floral crowns to their unique "Coachella Blend" pre-rolls, Lowell Farms had everything any Coachella attendee could ever need for this year's festival. But that's all coming to an end, as Coachella is turning out to be not-so-chill about the farm's merchandise.
At the present time, the annual music and arts festival is going after the company and demanding that they remove all products that relate to Coachella. Also, the Santa Barbara company must delete all social media posts that feature #Coachella.
On March 31st, AEG Presents, the company responsible for producing Coachella, sent out a cease-and-desist letter to Lowell Farms, claiming that they are infringing on their intellectual property rights,
AEG has demanded Lowell Farms remove any posts tagged #Coachella and to cease using the tag.
According to Lowell Farms, the news came as a shock, and they certainly didn't expect this sort of reaction,
We've done dozens of special blend packs and never had an issue before. We thought it was like a Denver omelet, Coachella blend, Coachella is a place, we never thought we'd be in trouble for using it.
#NotChilla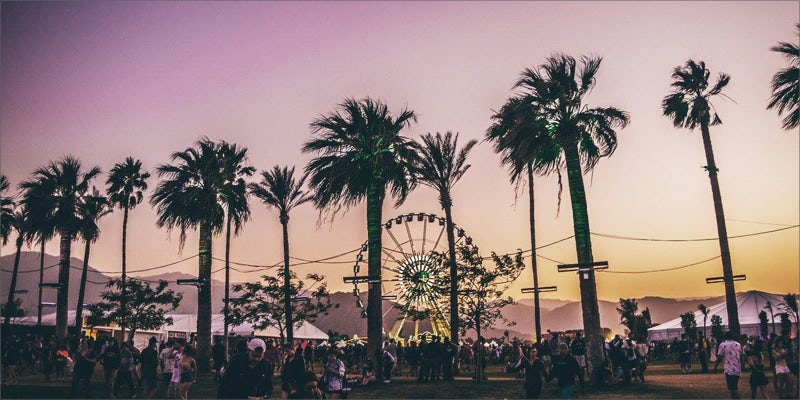 Since Lowell Farms has no interest in escalating the issue, they will now sell the same joint with a different name,
Lowell Farms has no desire to get into a prolonged battle with such an established and well funded company. However, they are working to find a creative solution to deliver this special blend to festival goers.
Apparently, the product's new name will be #NotChilla. Hopefully, renaming the blend will help Coachella get their panties out of a wad.
According to Sean, co-owner of Lowell Farms, the Coachella products were some of their best-sellers. And at one point, they had to stop accepting orders due to lack of supply,
We've had an overwhelming response and have stopped taking more orders because we won't be able to meet demand.
The farm offered to be the first official cannabis sponsor of the festival. However, they have yet to hear back from the organizers, according to the LATimes. 
Just a couple months ago, AEG Presents also went after Urban Outfitters for the same exact thing. In like manner of Lowell Farms, the clothing brand was forced to remove all items that related to Coachella.