At last, cannabis activists have recently been granted an audience with the Obama administration to discuss reclassifying cannabis and easing the harsh penalties of current drug laws. Sort of. What the activists were led to believe would occur at the "bud summit" meeting, and what actually happened, are two very different things. 
Protest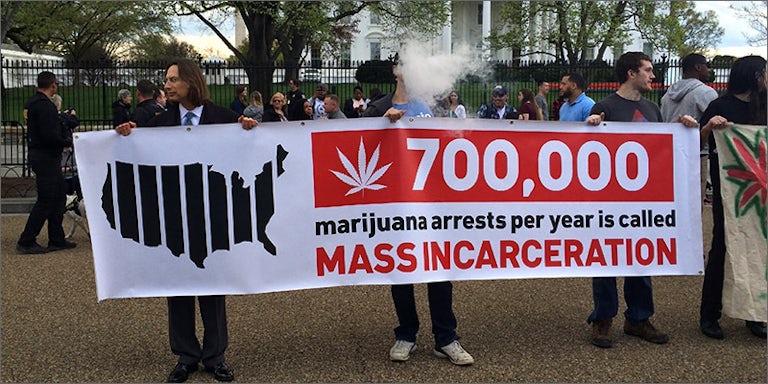 To achieve an audience at the White House, activists held a pot-smoking protest in front of the nation's capital earlier this month. As the President had expressed that reforming national marijuana law was not a priority on his agenda in his final year in office, fliers for the event changed the proposed date and attempted to guilt him into a response.
"Due to popular demand, we're rescheduling 4/20 this year to 4/2 because Obama's been a BIG ZERO on cannabis reform."
Adam Eidinger, the face of the D.C. marijuana movement has also written numerous letters to the President. In his last one, he offered to cancel the protest if Obama agreed to sit down for a "bud summit" with advocates. In the letter, he wrote:
"As a former cannabis (and current?) user, you know firsthand that cannabis does not belong in the Controlled Substances Act."
It worked… Sort of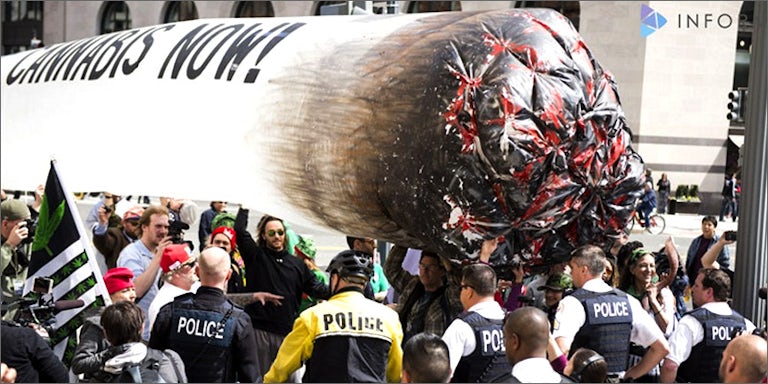 The move worked, as Eidinger and others were granted an audience. However, when they arrived for the meeting, they were ushered not into the White House, but a less prominent adjoining building. Once they arrived, their audience consisted of two junior-level staffers of the Office of National Drug Control Policy. No presidential face-to-face and no promises of a future meeting were given.
"They didn't say a lot; they took notes, maybe four pages' worth," Eidinger said. "We asked questions, but they didn't answer… They nodded a lot. I think they understood us."
Token gesture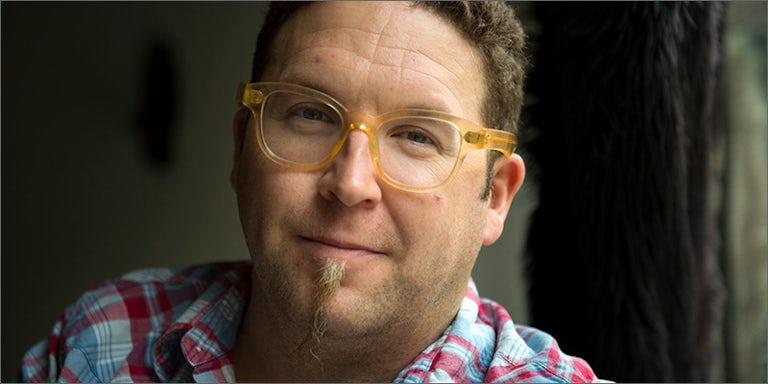 Both sides painted a picture of the meeting Monday as little more than a listening session, sadly, as that is the most that could be achieved. The choice of the Obama Administration to send members of the Office of National Drug Control Policy was a tactical one. Those officials are not able to advocate for reclassifying marijuana thanks to funding restrictions imposed by Congress. A spokesman for the office played down the meeting in a statement.
"Over the years, the Office of National Drug Control Policy has met with numerous organizations representing varied perspectives on drug policy. As laid out in the National Drug Control Strategy, the Administration's drug policy continues to focus on a balanced public health and public safety approach to reduce drug use and its consequences."
In all of 30 minutes, the meeting was over. Eidinger and Nikolas Schiller, co-founder of DC Marijuana Justice, left the White House property holding a banner reading:
"President Obama, We need a higher level meeting."
Eidinger says that he will start writing more letters.
Do you feel that concerned citizens were written off with a puppet show, instead of actually being listened to and acknowledged? What will it take to be taken seriously? Share your ideas on social media or in the comments below.