The San Francisco-based music, arts, and culture festival Outside Lands has officially announced the debut of 'Grass Lands,' a section dedicated to cannabis education and exploration. The festival will take place from August 10th to 12th.
Grass Lands will be set up like a town square, featuring cannabis-themed exhibits. Festival attendees over the age of 21 will be able to learn about cannabis and its properties as well as shop for different cannabis-related products.
Since its inception in 2008, Outside Lands has become one of the most highly-anticipated summer events for music lovers alongside festivals like Bonnaroo and Lollapalooza. Headliners include icons like Stevie Wonder and The Who side-by-side with Indie bands like the Fleet Foxes and Sufjan Stevens. Their wine section—featuring craft vineyards from the Northern California region—has always stood out relative to the standard beer and box wine options at most similar events.
Thus, it's no surprise that with many of California's top cannabis growers coming from the region, that the festival would decide to unveil a cannabis section. As described on Grass Lands' festival website, it will be dedicated to the "celebration, education, and integration of cannabis into everyday life."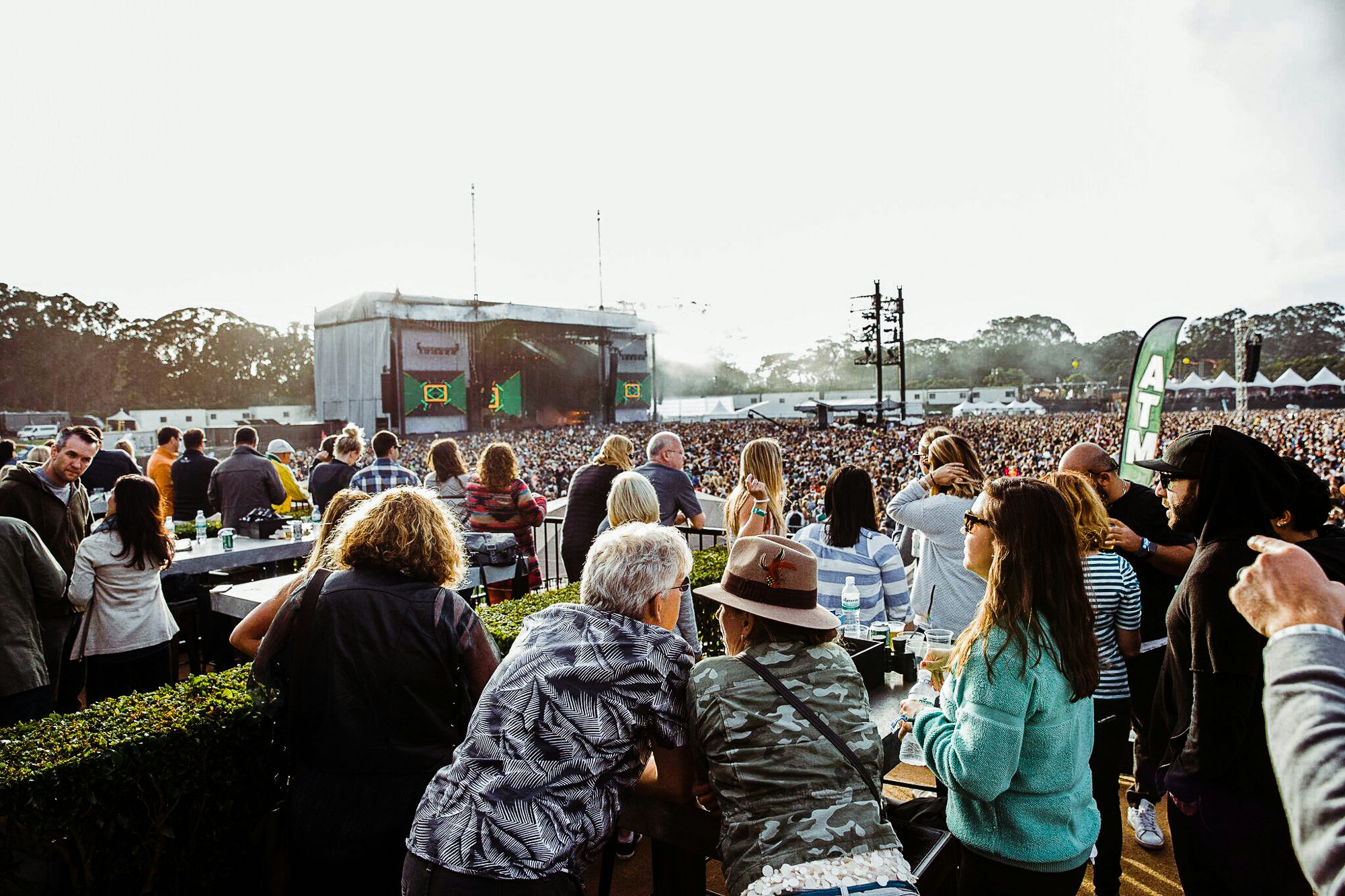 It's scheduled to feature a Green House where "budtenders" provide general education about cannabis. It will also include a confectionery with cannabis-friendly treats, a lemonade stand, a flower shop selling flower crowns, a farmer's market, and a smell wall for the interactive exploration of terpenes. Though California legalized recreational cannabis in 2016, Grass Lands won't be providing any cannabis for purchase, instead focusing on promoting businesses and sponsorships affiliated with the festival. 
The decision to include Grass Lands in this year's edition of Outside Lands places the festival among the first to openly endorse the use of recreational cannabis. This year, the festival will feature The Weeknd, Florence + the Machine, and Janet Jackson as its headlining artists. It will also include keynote speakers like Lieutenant Governor of California Gavin Newsom, Bill Nye, and comedians, Michelle Wolf and Chelsea Peretti, among others.