A patchwork of local and state pro-cannabis unity rallies hosted by activist groups will hold a series of  in sixteen states along the East Coast in the coming weeks.
Pro-cannabis rallies across the east coast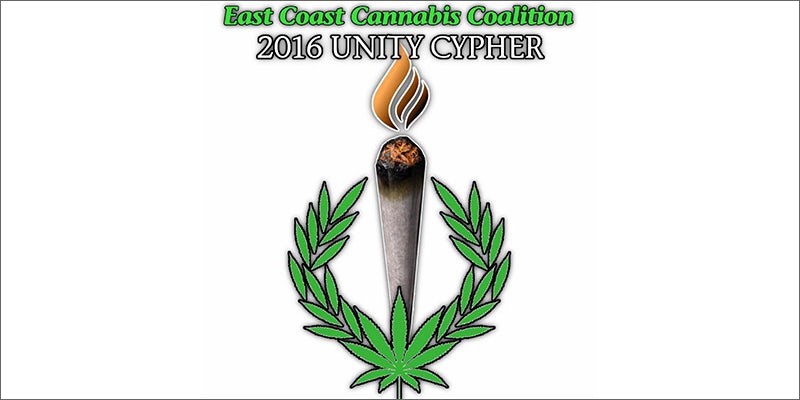 The series of rallies, staged by the East Coast Cannabis Coalition (ECCC), began yesterday in Portland, Maine, and will hold rallies over the coming weeks in such cities as Boston, New York, Philadelphia, and Washington, D.C., with the final rally taking place in Miami, Florida. "We want the public to become aware of all the conditions in the different states from cannabis prohibition- the number of arrests, the number of people incarcerated, what the status of their medical programs is, if they even have a medical program," Vanessa Maria, an ECCC coordinator, told us.
"We want people to work together and have a united front."
Passing the torch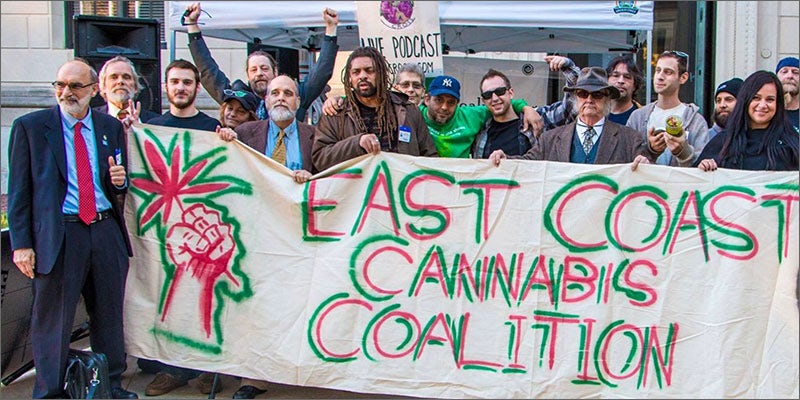 One of the connecting threads for all of the rallies will be a massive joint-shaped torch, inspired by the Olympic torch, an idea conjured by ECCC activist Kevin Cranford.
"Marijuana is going to have a big year in 2016," says Cranford, who is also the deputy director for Maryland NORML. "I want the whole coast to be awakened, and realize that, 'What better way to get attention than to do something ridiculous like pass a joint torch around?' It's getting people talking, it's getting neighboring states to talk to each other, pass ideas, pass knowledge, pass resources…just knowing more people to help you out."
Cannabis is indeed having something of a watershed year in 2016: The Drug Enforcement Agency recently indicated that it could reschedule cannabis as a Schedule I drug as soon as this summer while as many as 20 states could usher in a new era of state-level legalization.
This is to say nothing of the shift in attitudes towards cannabis by the country's presidential candidates, whose softened views represent a sea change in the ways in which cannabis is discussed by those seeking the country's highest office. "The purpose [of the rallies] is to bring awareness to East-Coast marijuana legislation," says Cranford.
"It's not just Washington and Colorado and Oregon who have legalized marijuana or progressive laws."
Dissension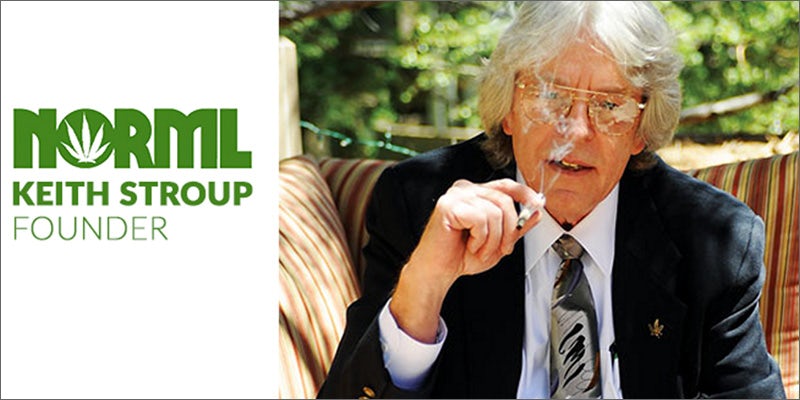 While the series of rallies has engendered a great deal of interest on the part of cannabis activists, not everyone in the industry is pleased with the ECCC's methods. Keith Stroup, the legal counsel for NORML, recently penned an article calling for activists to "move beyond street theater."
"Here we are in 2016 on the verge of finally ending marijuana prohibition, and some activists seem caught in a time warp, using tactics suitable for the 1960s and 70s," Stroup wrote recently on NORML's website, taking issue with a Washington, D.C., rally in which activists unveiled a massive inflatable joint.
"I question not only their tactics, but also their political focus."
For the organizers at the ECCC, however, the message is clear: any kind of positive activism is helpful.
"We believe that the people on the ground organizing, having protests and rallies, and engaging in civil disobedience, lighting their own torches, if you will, are so important to this movement," says Maria. "They do a lot of the hard work of educating people and creating these networks. We're just trying to strengthen what it is that we're doing and continue our grassroots organizing and support of descheduling."
If you're interested in finding out more, visit the ECCC Facebook page.
Are you planning on attending any of the rallies? Or are you more likely to agree with Stroup? Let us know on social media or in the comments below.