Riley's situation isn't unique, every year scores of people are denied transplants on grounds of cannabis use, but with all hospitals holding different regulations and no national database, no one knows exactly how many transplant patients slip through the cracks.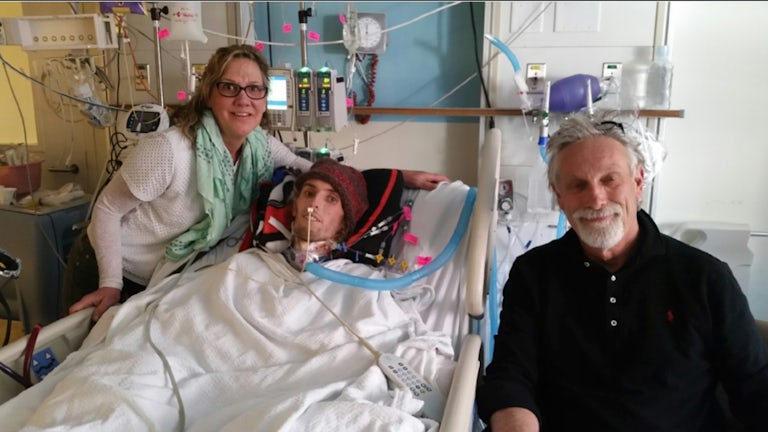 Hancey's father insisted that his son had been marijuana-free for at least ten months before Thanksgiving. Studies have shown that THC can be detected up to two and a half months after use, significantly longer than more dangerous substances. By this logic, had Riley gone on a cocaine bender with his friends, he probably would have received the transplant.
According to the United Network for Organ Sharing, a nonprofit organization that maintains the national Organ Procurement and Transplantation Network, the road to receiving a transplant is quite long and uncertain. Even for perfectly healthy and vice-free individuals, there are several factors which go into considerations for transplants including organ size and the possibility that the body could reject the organ even if the blood type is a match.
The doctor told him 'you will die. You best get your affairs in order.'" Rather than accept that prognosis, the family searched all over the country for a hospital that would do the transplant. After a two-month search, and half a dozen more rejections, Riley was transferred to the University of Pennsylvania where he received a transplant in March of 2017 with no protest from the administration according to a report from PROHTBD. The family maintains that should they have not had to jump through so many hurdles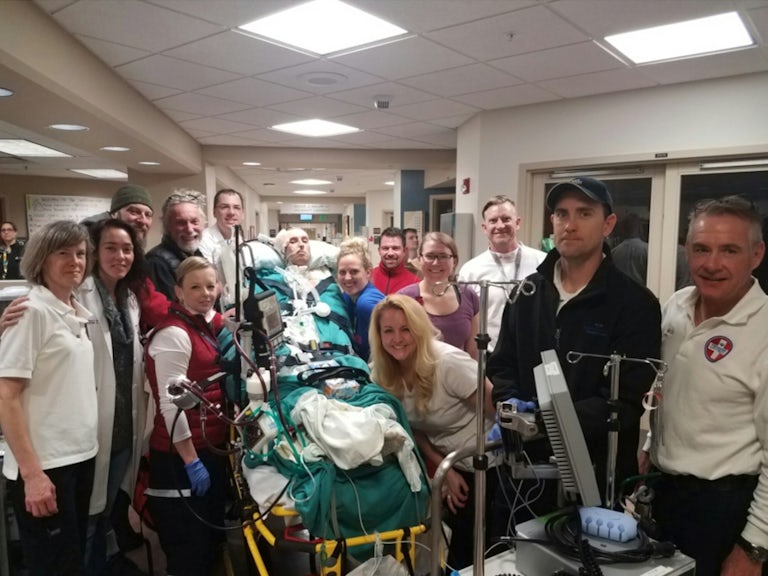 In addition to the initial rejection, the Hancey family was left with a $50,000 hospital bill which became the subject of a crowdfunding effort.
The crowdfunding project has since been canceled with the family announcing his death on March 26th due to complications with the transplant he eventually received. In a statement, the family thanked the medical staff at both hospitals for doing what they could to take care of Riley.
"It is with heavy hearts, we are devastated to announce that Riley Hancey passed away from complications of a lung transplant." The family writes. "We are extremely thankful to all the wonderful doctors and staff at the University of Pennsylvania and the University of Utah for their expertise and care that Riley received. We would also like to thank the donor family, who in their own grief chose to save a life. We will never forget your kindness and generosity."
In turn, the family has asked their supporters and donors to honor Riley's memory with random acts of kindness.
While cannabis initially prevented Hancey from receiving the medical care he needed and the plant's Schedule 1 legal designation still lists it as having no proven medical use, many recent studies have shown that the opposite is true. One study, in particular, published in 2015 in the Journal of Leukocyte Biology, suggests that THC could help to reduce skin-graft rejection implying the possibility that it may be useful in other transplants.
"Social and legal policy across the country is changing quickly, David Klassen, chief medical officer at United Network for Organ Sharing told the Salt Lake Tribune after Hancey's death. "I think transplantation and medicine, in general, need to keep up with what is going on and make appropriate decisions."
Hancey's case is far from the first in which THC has prevented approval for a transplant, but his death has caused the medical community to consider reviewing their policies when it comes to cannabis. Recently, the state of Maine considered legislation that would prohibit the exclusion of a patient from transplant lists on the grounds of marijuana use.
Contributed reporting by Erik McLaren