A debate on a medical marijuana bill which was meant to take place on Friday (Feb 23) in the UK was delayed by members of parliament (MP) who are being accused of blocking the bill. MP Paul Flynn, who proposed the bill which would legalize medical cannabis in the UK, sat in visible frustration as he pushed for his proposal to be heard.
"Can I let the House know that there will be a public demonstration outside in which democracy will work and we will have a debate on the cruel effects of the present law on young children," Flynn said to his fellow members.
The child Flynn was referring to is six-year-old Alfie Dingley, who suffers from frequent, life-threatening seizures. Alfie's family was forced to move to the Netherlands so their son could access cannabis oil for his epilepsy. Before using cannabis, Alfie would experience up to 30 seizures a day.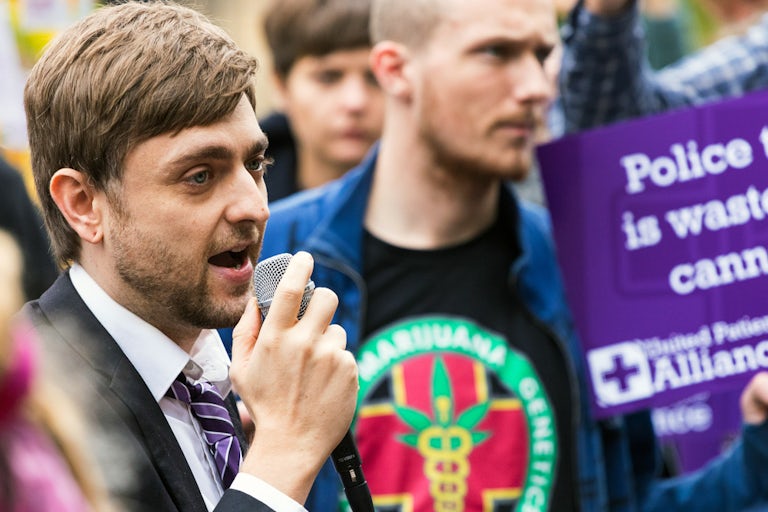 Alfie's family filed a request to the UK's Home Office to be allowed to use medical cannabis due to his extraordinary circumstances, but that request was recently denied. The Home Office's reasoning was that cannabis "cannot be practically prescribed, administered or supplied to the public."
Flynn's bill is largely inspired by Alfie's story and the MP has made himself a staunch defender of medical cannabis and its patients. "I would urge them to break the law," Paul Flynn said in a speech to parliament about the family, "because the law, in this case, is an ass."
If passed, Bill 2017-19 would legalize "the production, supply, possession and use of cannabis and cannabis resin for medicinal purposes; and for connected purposes."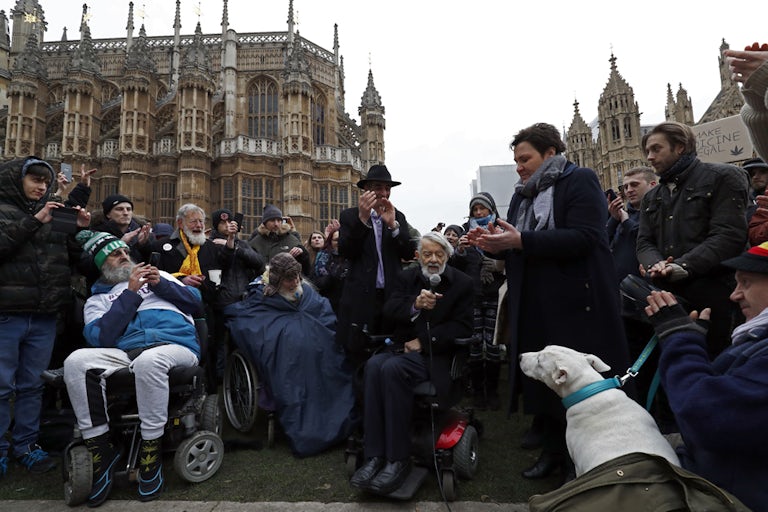 The bill seems to have broken the countries two main political parties apart with supporters and opponents on both sides. The debate on the bill was proposed by Conservative MP Crispin Blunt who called for an open vote on the bill. UK members of parliament are often expected to vote along party lines.
Flynn even took time to citizen his own Labour Party for blocking the bill saying, "What's happened here today has been a filibuster, organized by one party and I am ashamed to say that I am a member of that party."
According to the parliament's website filibustering means "to deliberately waste time during a debate by making overlong speeches or raising unnecessary procedural points. In this way, a Bill or a motion may be 'talked out:' stopped from making progress within the time allowed."
This certainly looks a lot like what the members were doing as they spent a good chunk of time speaking about the history of endangered birds as mascots for local areas and interrupting one member's speech on taxes so often he could barely get to the point of his bill, let alone debate.