The Brazilian government has given one Alzheimer's patient permission to be treated with medical cannabis. Unlike the quaint medical storefronts in the United States, this patient will be treated with a pure CBD hemp extraction, Real Scientific Hemp Oil™ (RSHO™) created by a Medical Marijuana, Inc. subsidiary, HempMeds®Brasil. This will be the first time a medical cannabis product has been prescribed for dementia in the country.
Brazilian Alzheimer's patient to be treated with medical cannabis
Medical Marijuana, Inc. has set the pace in the medical hemp world as a company of firsts. Their revolutionary product, Real Scientific Hemp Oil™ (RSHO™) will be the first cannabis plant prescribed for dementia relief. RSHO™ is a cannabidiol (CBD) oil, meaning that it is completely nonpsychoactive.
The extract was made from European high-CBD hemp. Unlike products containing THC (psychoactive) found in cannabis dispensaries, RSHO™ is legal for international trade and importation in several countries, including Brazil, Mexico, Paraguay, and the United States.
In a groundbreaking move by the Brazil's National Health Surveillance Agency ANVISA, RSHO™has officially been doctor-prescribed to a patient in need. Specifically, the cannabis treatment has been prescribed to combat the debilitating and degenerative symptoms of Alzheimer's disease.
Preclinical evidence suggests that cannabis compounds may have neuroprotective effects that can benefit a variety of brain disorders, including Alzheimer's.
Stewart Titus, Medical Marijuana, Inc.'s chief executive officer, is grateful for the opportunity to use this research to help patients. He states,
We once again commend the Brazilian government for responding to the humanitarian interests of its people by allowing them access to CBD hemp oil products that can treat the symptoms of conditions with no known cure or limited treatment options. 
Cannabis for Alzheimer's Disease
Titus is no stranger to the research on the vast medical potential of cannabis. HempMeds®Brasil is one of several brands under Medical Marijuana, Inc. Another includes Kannalife™Sciences, of which Medical Marijuana, Inc. owns around 16 percent.
Kannalife™Sciences holds exclusive rights for commercialization of a U.S. patent on "Cannabinoids as Neuroprotective Antioxidants".
As for their HempMeds®Brasil products, Titus explains,
Early stage research on Alzheimer's from Dr. David Schubert of the Salk Institute in San Diego shows that cannabinoids reduce both brain inflammation as well as the accumulation of beta-amyloid, a toxic protein buildup that is a hallmark of Alzheimer's disease. 

We believe this is the first non-toxic exogenous agent to show such potential for the eventual treatment of this terrible condition that currently costs our US Healthcare system in excess of $225 billion.

Our firm remains excited about the future for CBD based products to enter clinical trials for this and other neurological indications. 
A pressing need for better medicines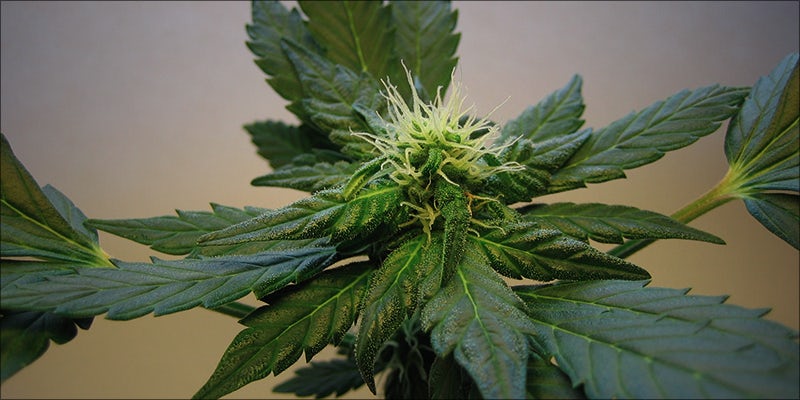 Rates of neurological conditions like Alzheimer's, Parkinson's, and dementia are increasing worldwide. In Brazil, an analysis from 2015 suggested that between 15 and 16% of the population is estimated have some form of dementia.
In 2015, the World Health Organization found that 46.8 million people worldwide are living with the condition. This number is expected to rise to 74.7 million in 2030.
Thus far, effective prevention and treatment options are limited. As Titus articulates,
Treatment solutions for neurological diseases like Alzheimer's and Parkinson's are desperately needed because of the difficulty in developing pharmaceuticals that can pass the blood-brain barrier, a specialized system of cells that allow nutrients in the brain while preventing harmful substances from passing through. 
Cannabidiol, he explains, is promising because they are able to engage the brain in ways that many conventional drugs simply cannot. He continues,
Cannabinoids like CBD, however are able to pass through the blood-brain barrier and affect cannabinoid receptors in the brain and recent studies have shown the efficacy of cannabis for Alzheimer's disease.
About HempMeds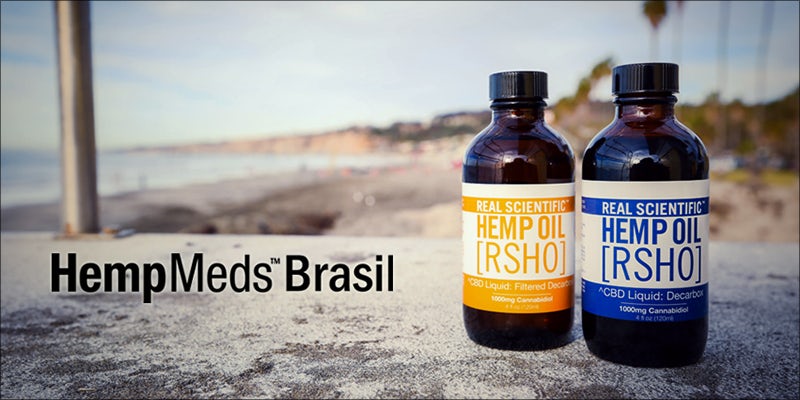 HempMeds is a brand of hemp-based medical cannabis products available in the United States and now in three Latin American countries, including Brazil, Mexico, and Paraguay.
HempMeds®Brasil now has three cannabis products available for import in the country. Doctors are legally able to prescribe these products patients with epilepsy, cancer, Alzheimer's, autism, multiple sclerosis and chronic pain.
For more information about HempMeds®Brasil, visit their website here. For more information on Medical Marijuana, Inc., visit medicalmarijuanainc.com.