Could a stick of gum relieve symptoms of irritable bowel syndrome (IBS)? A biotech company is participating in the first ever trial of cannabidiol (CBD) for the gastrointestinal condition. The most interesting part?  Study participants will receive their medicine in the form of chewing gum. Here's are the details about the first of its kind clinical trial.
Created with AXIM® Biotech
A first-ever clinical trial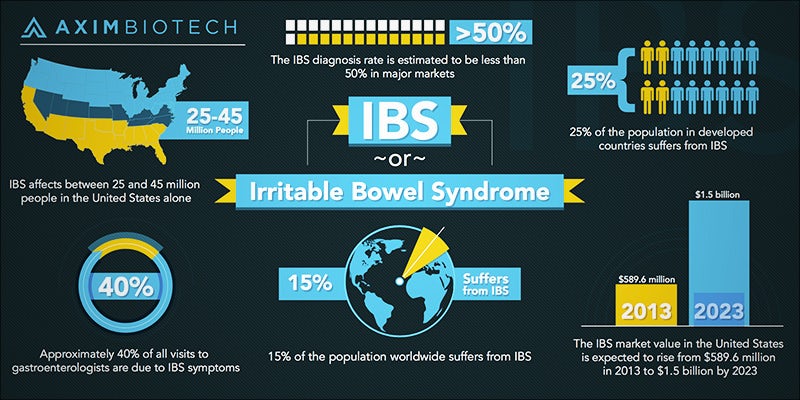 Over the past decade, researchers have theorized that IBS may respond to cannabinoid therapy. Now, that theory is finally being put to the test.
In a groundbreaking clinical trial, researchers at AXIM® Biotechnologiex, Inc. (AXIM® Biotech) have partnered with Wageningen University in the Netherlands to launch truly innovative research.
The experiment? To see whether or not chewing gum treated with cannabidiol (CBD) will ease IBS symptoms. CBD is a nonpsychoactive phytocannabinoid, a unique organic chemical found in the cannabis plant. The natural compound is one of several that are thought to ease pain and inflammation in the gastrointestinal tract.
Evidence for the cannabinoid's therapeutic potential has inspired AXIM® Biotech to take cannabis research to the next level. The company has developed a novel delivery system, CanChew Plus®.  
CanChew Plus® is a chewing gum that delivers a controlled release of hemp-derived CBD. It's this innovative new product that will be used in the upcoming trial. 
About the trial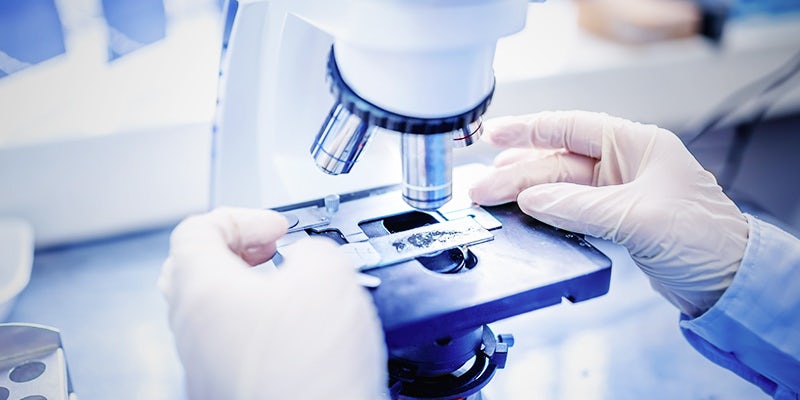 The trial will study the effects of CanChew Plus® in 40 patients that have been diagnosed with IBS. Participants fall between the ages of 18 and 65 years old. The study will be placebo-controlled and randomized, meaning that only some of the patients will receive CBD treatment.
A single dose of CanChew Plus® contains 50 milligrams of CBD, and patients are permitted to use up to six doses each day. Patients have been instructed to use the gum to manage cramping, pain, and bloat associated with their condition. Both the AXIM® Biotech and the Wageningen teams are very excited to move forward on this project. 
George E. Anastassov, MD, DDS, MBA and Chief Executive Officer of AXIM® Biotech explains,
We are pleased to have reached another milestone in the development of AXIM products to treat challenging health conditions. IBS is the most common functional gastrointestinal disorder and affects up to 23% of the worldwide population, and it has no sustainable cure.
This clinical trial is a milestone in cannabis research for IBS. But, the implications of this study will have broad reaching implications for other gastrointestinal disorders as well. As Anastassov continues,
With positive outcome from the IBS clinical trial, we will be ready to proceed immediately with further trials on our pharmaceutical grade CanChew Rx™ products to treat inflammatory bowel disease (IBD); Ulcerative colitis and Crohn's disease.

We are committed to finding research-based cannabinoid solutions to help people suffering from gastrointestinal disorders and other health conditions with no effective remedies.
Fingers crossed for successful results.
About AXIM® Biotech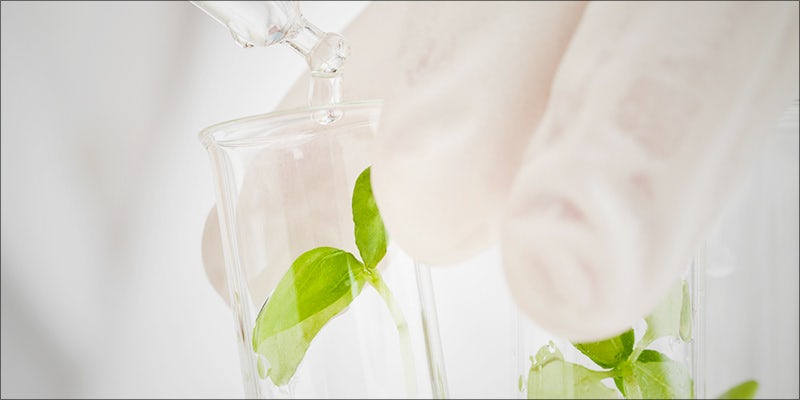 AXIM® Biotech researches and develops cannabis-based pharmaceuticals, neutraceuticals, and cosmetic products. CanChew®, however, isn't the only AXIM® product getting some attention.  
Another chewing gum, MedChew Rx®, is undergoing clinical trials for the treatment of pain and spasticity associated with multiple sclerosis. MedChew Rx® contains a combination of CBD and tetrahydrocannabinol (THC), the primary psychoactive in the cannabis plant. 
To learn more about AXIM® Biotech, visit aximbiotech.com.