On Monday (June 11), a mother had cannabis oil she says her son needs to live confiscated from her at customs in London. Billy Caldwell, a 12-year-old living in Northern Ireland, became a prominent face of the cannabis reform movement when he was granted the UK's first prescription for medical cannabis last year. But then, in May, the UK's Home Office ordered Caldwell's general practitioner to stop writing the prescription.
In response, Caldwell's mother, Charlotte, took a trip to Toronto with her son, returning with a six-month supply of medical cannabis oil she says Billy needs to prevent his life-threatening seizures.
According to the Guardian, "Caldwell, from Castlederg in Northern Ireland, told reporters the customs officers were 'absolute gentlemen … really, really nice." One had tears in his eyes as they took the drug from her, she said.
Before the journey, some speculated that Charlotte would be arrested for attempting to go through Heathrow, an international airport in London, with a vial full of cannabis oil, but she was spared that. And she wasn't "cautioned"—the UK's term for a formal police warning—either.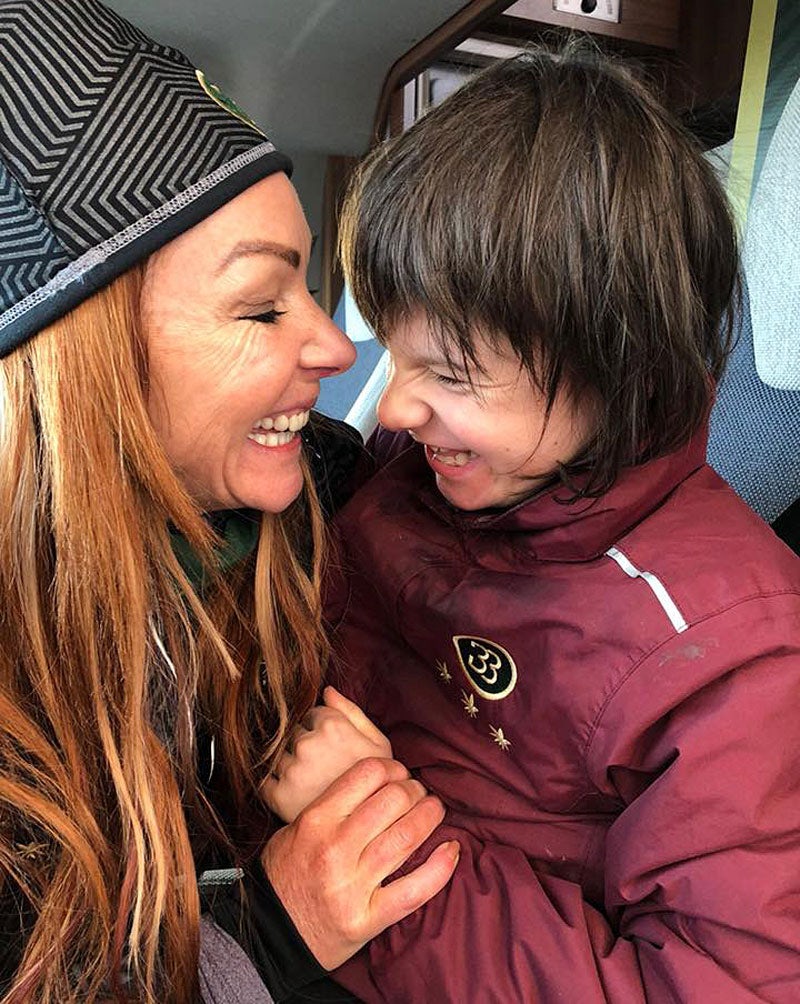 Speaking at a press conference after the incident, she said: "It's Billy's anti-epileptic medication that [Home Office Minister] Nick Hurd has taken away. It's not some sort of joint full of recreational cannabis."
Before the flight, she told the Mirror that, "I'm worried about breaking the law but I'd rather have Billy illegally medicated and alive than unmedicated and legally dead."
Bolstered by other parents of children who need medical cannabis, Charlotte made her intent to continue defying the UK's cannabis ban clear.
"Let me tell you something now. We will not stop. We are not going to stop, we are not going to give up. We have love, hope, faith for our kids, and we are going to continue. There's not one mom in this room who is going to stop. We are coming, and we are going to get the medicine for our children. So they might as well just give it to us."
A recent report found that revenue from cannabis could cover the UK Health Department's current budget deficit and that public opinion is shifting in favor of full legalization. Separately, MP Crispin Blunt unveiled a new All Party Parliamentary Group to study medical cannabis, composed of Members of Parliament who are also doctors.