The reduction of chronic pain is one of the most common reasons practitioners prescribe medical cannabis. It has been proven to reduce inflammation, swelling, tension and sore muscles, making it a no brainer for those who suffer from debilitating pain. With a new study that reinforces the truth behind cannabis as a treatment for pain management, Canadian scientists have once again shown the importance of medical cannabis in treating chronic pain.
Cannabis and chronic pain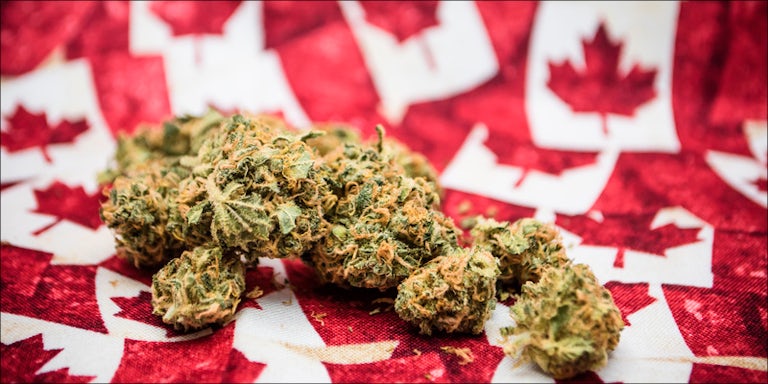 Chronic pain is unlike a sore back or twisted knee. Chronic pain is persistent, lasting for weeks or even years, most commonly caused by nerve damage and can leave sufferers feeling helpless.
The pain can become so overwhelming that it leads feelings of hopelessness and, eventually, depression. Patients are forced to seek out strong prescription drugs, like Vicodin and Oxycodone, just to make it through the day with the slightest bit of relief.
For decades, these harsh chemical drugs have been the only options available to help treat chronic pain. However, as medical cannabis becomes more widespread, researchers and patients are finding the answers they've been searching for in the treatment of this illness.
A new study from Canada followed 215 adult patients from seven different clinics, all of whom suffered from chronic pain not related to cancer. The one-year study provided participants with the option of using flowers, concentrates or edibles, which all contained 12.5% THC.
The cannabis group was compared to a control group of 216 patients who did not use cannabis to treat pain but instead stuck to traditional methods.
Results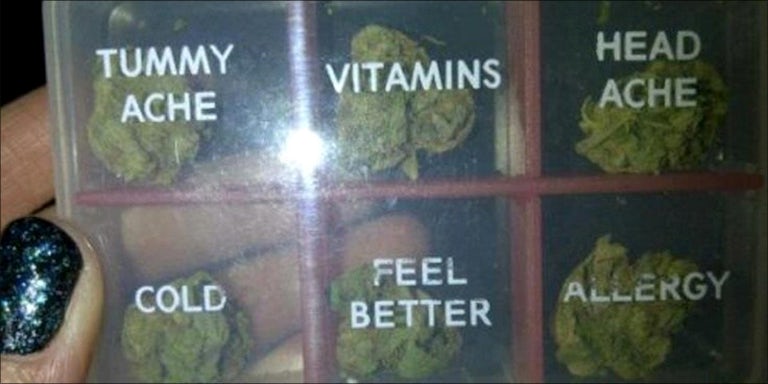 As expected, the cannabis group reported a reduction in pain and an increased quality of life. Surprisingly, though, the cannabis group also reported a decreased sense of anxiety, depression, and fatigue. The cannabis wasn't just helping their physical pain, it was alleviating every symptom the pain caused, even psychological ones.
The cannabis consumers did experience some reported side effects, such as sleeplessness and coughing. However, when compared to the serious side effects of pain management drugs like Oxycodone or Vicodin, which include death, coughing doesn't seem like such a notable concern.
Research also revealed little to no cognitive changes in the cannabis consumers compared to the control group. Their ability to function in day-to-day life was not negatively impacted by the cannabis treatment, while their pain management was greatly increased. The cannabis group was feeling better, both mentally and physically, and was at a reduced risk for serious side effects.
Medical cannabis research will likely become more widespread as legalization continues to be ushered in. With plans for Canada to legalize recreational use in 2018, the research possibilities are endless. Countries where the importance of cannabis has already been realized, like Israel, are leading the way for groundbreaking research.
As more definitive information becomes available, patients suffering from a variety of ailments will finally be given an opportunity for relief. Cannabis has already proven its worth in fighting both physical and mental pain, all without carrying the serious side effects of prescription drugs.