A man is splayed on the floor of a jazz bar in Canada. He's there, facedown, because he ate a cannabis edible, wasn't able to handle the effects, and promptly collapsed after leaving his barstool. This scene, which was rather jarring for the Toronto bartender who assumed it was a heart attack, is symbolic of the overarching fears surrounding the unpredictability of edibles.
A recent report by the CBC, which begins by describing this man's predicament, goes on to confirm that edibles have caused a spike in emergency room visits, with Ontario's overdoses almost tripling — from 449 in 2013-14, to nearly 1,500 in 2017-18.
In Alberta, the number has nearly doubled over the same timeframe, from 431 to 832.
The CBC's report is based on data provided by the Canadian Institute for Health Information (CIHI). Symptoms of cannabis overdosing, or THC poisoning, include elevated heart rate and blood pressure, anxiety, vomiting and in some cases psychosis and possible hospitalization.
According to The Leaf News, which asked CIHI to provide further data, there were 13,111 visits to the same emergency rooms in Ontario and Alberta for poisonings from drugs such as alcohol, tobacco/nicotine, cocaine, psychostimulants like methamphetamine and ecstasy, and opioids, opium, heroin, and methadone.
And by 2017-2018, when those cannabis-related ER trips "spiked" to 2,266, emergency room visits related to those other drugs had increased to 25,089. Therefore, emergency room visits for cannabis poisonings are a small fraction of the total number of drug-related ER visits, The Leaf News concludes.
Toronto University Health Network emergency room physician Dr. Michael Szabo told the CBC that edibles are a big factor in ER visits, and in some cases, people are spending up to 20 hours in the hospital coming down from the unintentional high.
"We're seeing a lot of people out there who are accidentally ingesting huge amounts of cannabis. They're not realizing that what they're taking, it is excessive," Dr. Szabo told the CBC.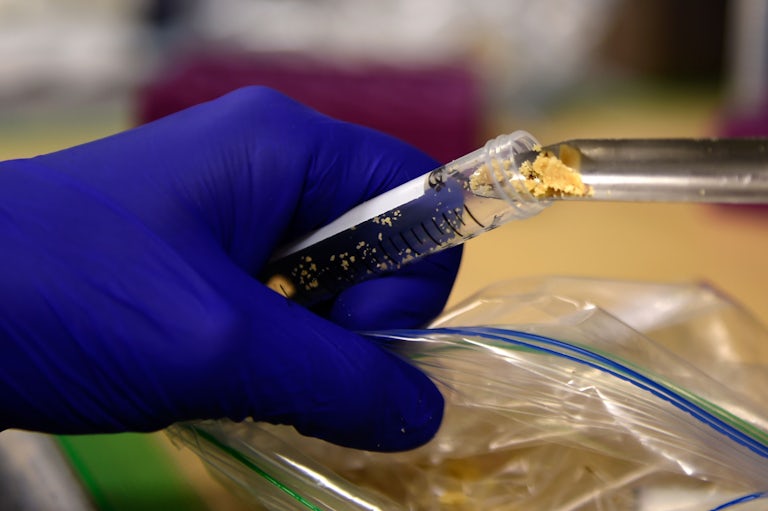 "Nothing's labeled properly. The serving size is not clearly marked so they're eating a whole brownie, not realizing they're only supposed to eat one-eighth of that brownie."
One problem is that people sometimes eat more of a cannabis product when they don't feel an immediate effect.
Szabo said he looks forward to when cannabis edibles are legalized because at least then there will be some clear regulation governing them, including a precise dose of THC and recommended serving size. He blames a lack of public health messaging, especially since the federal government is taking an extra year to regulate cannabis edibles.
As part of CBC News' investigation into the spike in emergency room visits, they contacted the departments of health in several provinces for details on their public education plans around the legalization of cannabis and found the following:
The Ontario ministry said, "We see public education efforts as critical in the lead up to the legalization," but did not provide any specific details about a plan, including how and when it might be delivered.
Alberta Health Services said it will be launching a public awareness campaign aimed primarily at "our target audience of those aged about 25 years," with a focus on the health risks associated with cannabis. It gave no launch date.
The B.C. government said it is "involved in cross-government efforts to identify key areas of focus for public education activities that will most effectively reach our most vulnerable populations."
Manitoba officials told CBC News the province is working on a public education campaign that is expected to "touch on a number of areas, including health," adding that "the campaign is in the planning phases."
Fears that the number of pot-related emergency room visits will increase after cannabis is legalized in October are not unwarranted. Consumers of all ages need more information about cannabis products in order to make healthy choices when it comes to consumption.
The man facedown on the floor would likely agree if only he could speak.