Cannabis has gotten something of a reputation as a cure-all for stomach ailments, probably thanks to its nausea-relieving properties. Some people even say it's cured their celiac disease, and it's touted as a treatment for IBS and other gastrointestinal issues. While scientific evidence doesn't exist for all of those conditions, a new study found cannabis holds promise as a treatment for bowel inflammation.
Inflammatory bowel disease (IBD) is like the grandaddy of stomach disorders. It is "a chronic inflammatory condition comprised of ulcerative colitis (UC) and Crohn's disease (CD) and characterized by relapsing and remitting episodes of inflammation primarily involving the gastrointestinal tract," as this 2016 study on cannabis for IBD put it.
Safe to say, it sucks, and a lot of people turn to cannabis for relief. But, as that 2016 study contended, it was previously pretty hard to say whether cannabis was actually having an anti-inflammatory effect or just relieving symptoms.
Now, however, cannabis for IBD research from UMass Medical School and the University of Bath, set to appear in the Journal of Investigation, demonstrates that the endocannabinoid system plays a role in controlling IBD.
"There's been a lot of anecdotal evidence about the benefits of medical marijuana, but there hasn't been a lot of science to back it up," Dr. Beth A. McCormick, vice chair and professor of microbiology and physiological systems at UMass Medical School, told Masslive.com. She added that, "For the first time, we have an understanding of the molecules involved in the process and how endocannabinoids and cannabinoids control inflammation."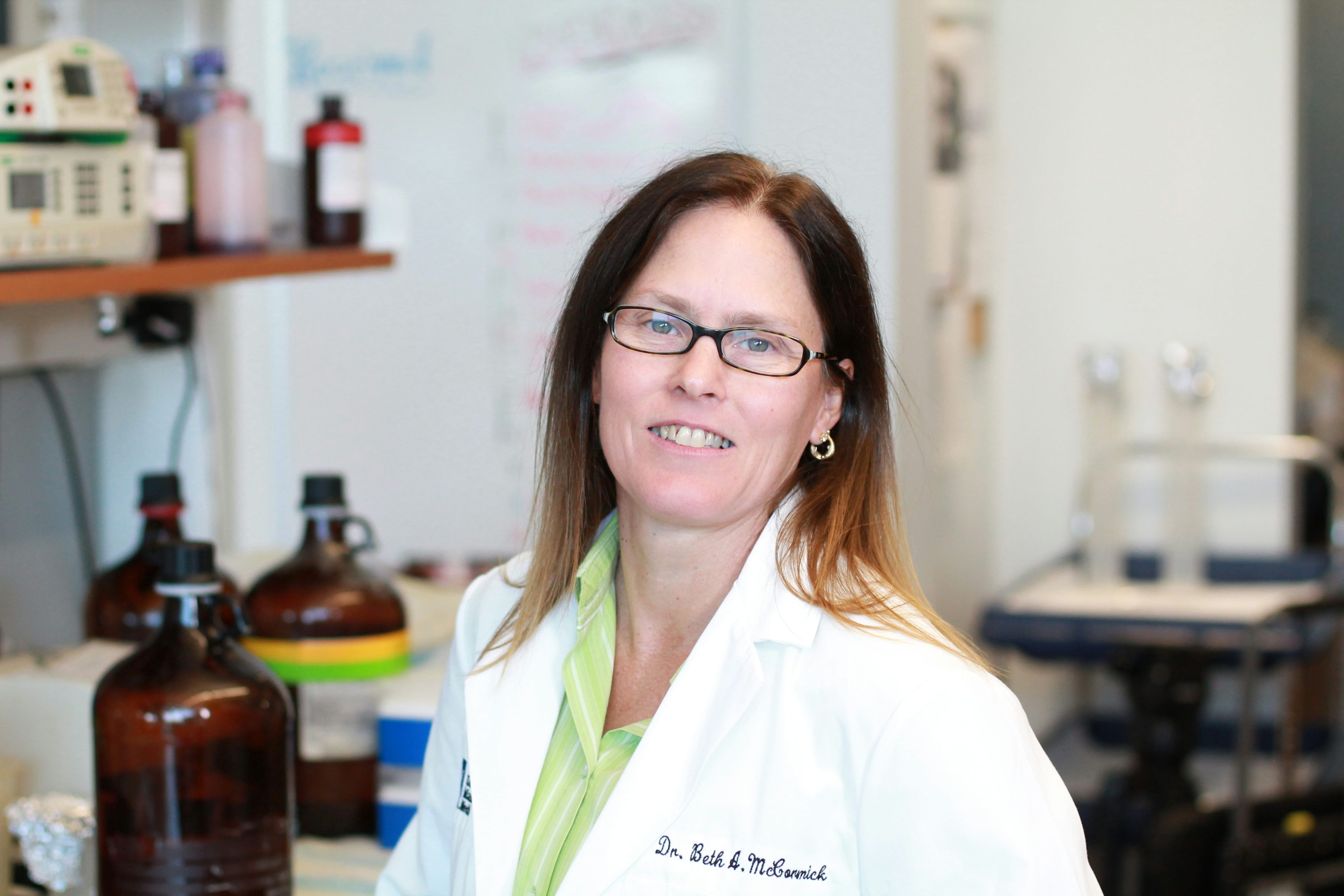 Looking at mice suffering from IBD, the researchers discovered that many of the disease's symptoms are linked to out of kilter endocannabinoid levels in the gut. There are two processes involved in IBD, which is an autoimmune disorder. The first is the immune response, which aggressively targets dangerous pathogens in the gut. However, it also damages the cells in the lining of the gut, causing inflammation.
The second process, newly discovered in this study, turns off that inflammation and requires the body's endogenous cannabinoids to perform that function. An imbalance in the body's endocannabinoid system can leave the aggressive immune response in IBD unchecked, which could explain why cannabis helps control bowel inflammation. Essentially, the cannabinoids from cannabis are probably replacing the ones the body needs to fight inflammation.
Researchers have previously found evidence that cannabinoid receptors and anandamide, an endogenous cannabinoid, play a role in other gut diseases, so it's not surprising that the endocannabinoid system is involved with IBD.
While the study should certainly be reassuring to anyone already using cannabis for IBD, Randy Mrsny, a professor with the University of Bath Department of Pharmacy and Pharmacology, told Masslive.com that, "We need to be clear that while this is a plausible explanation for why marijuana users have reported cannabis relieves symptoms of IBD, we have thus far only evaluated this in mice and have not proven this experimentally in humans."
Eventually, he hopes, this research will lead to drug development that generates specific cannabinoids for IBD. Until then, though, medical cannabis for IBD seems to be a promising treatment for patients living in legal states.