Cannabis oils are becoming an increasingly popular product for recreational and medical marijuana enthusiasts alike. New data from a UK regulatory body shows that there are currently 250,000 users of cannabis oil in the UK, twice the amount as last year.
Changes being made Cannabis Trades Association
According to the Cannabis Trades Association UK (CTA UK), there is also now approximately 1,000 new people using cannabis oil each month.
One of the most popular types of cannabis oil is called CBD oil, which is named after the cannabinoid "cannabidiol." Since this cannabinoid doesn't have psychoactive properties, unlike THC, medical marijuana patients are able to reap certain medicinal benefits without getting "high." This is valuable for pediatric and elderly patients.
CBD oil has also been found to be an effective treatment for certain types of childhood epilepsy. While more research needs to be done into CBD, and marijuana as a whole, CBD oil has also become increasingly popular for other more common ailments. Many women, for example, find that CBD oil can be helpful in relieving the pain of menstrual cramps. Others find the oil to be a useful remedy for headaches, nausea or general bodily pain.
Cannabis oil is typically found in a small glass jar or vile, with a dropper so that patients can administer the oil under their tongue, or combine with a beverage. Some medical marijuana patients will also use the oil in a suppository form.
According to the Daily Mail, the chairman of the CTA UK, Mike Harlington, about 65% of new cannabis oil users are women who are treating anxiety, back pain, and epilepsy.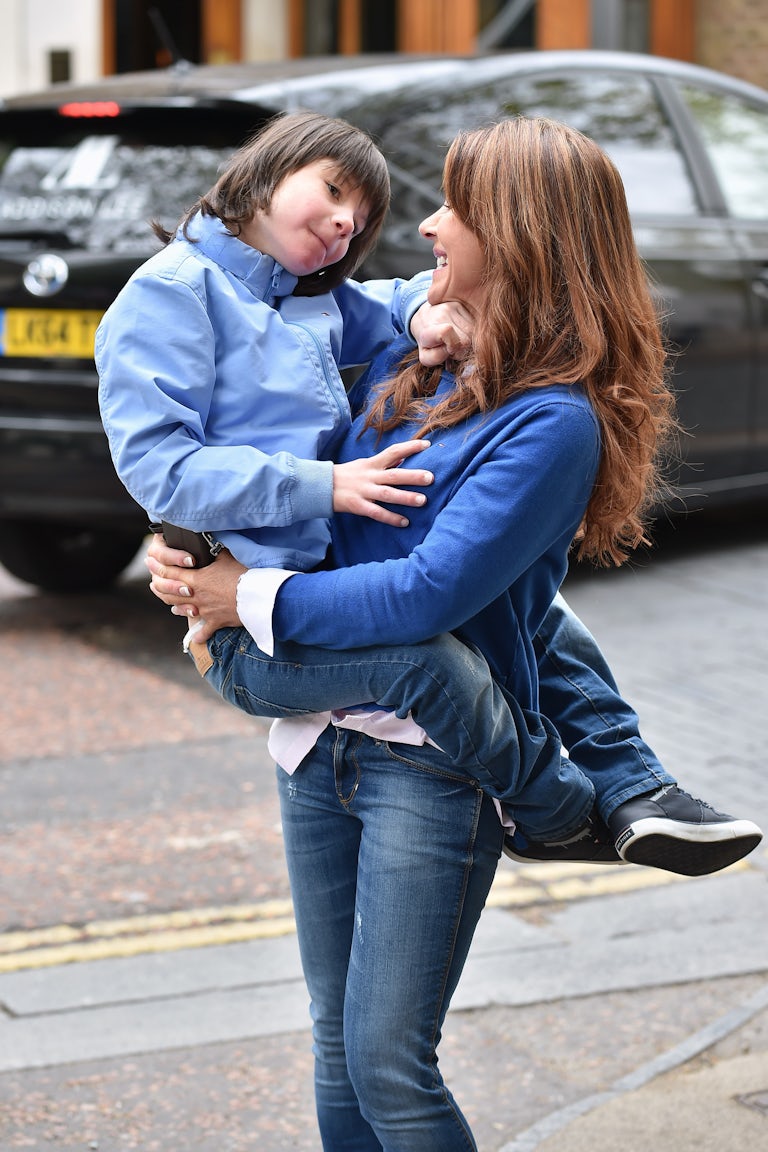 There have been some anecdotal cases of people using cannabis oils to treat certain types of cancer. While it's unlikely that cannabis oils would have any negative or accelerating affects on cancer, stories about the oil's potential for treating cancer should be taken with a grain of salt. Again, more clinical studies need to be done before such serious claims can be made. However, due to federal prohibition, it remains challenging to perform research into medical marijuana.
The sale of CBD oil, in particular, was approved in the U.K. in October 2016 for licensed suppliers, even though obtaining this license is notoriously difficult. There's also many complications with the U.K.'s ruling on CBD oil, one of which being that many CBD products contain trace amounts of THC, as extracting pure CBD is difficult. Even a minuscule amount of THC is enough to render the product illegal.
In Northern Ireland, a six-month-old boy named Billy Caldwell with severe epilepsy was treated with cannabis oil in California, and after experiencing miraculous results, he soon became the first person in the U.K. to gain a medical marijuana prescription.
Maintaining federal prohibition on THC can pose challenges to many medical marijuana patients, as some researchers have found that medical marijuana is most effective when a patient is using both CBD and THC. Even Caldwell takes one type of cannabis oil that contains tetrahydrocannabinolic acid (THCA), which isn't yet legal in the U.K.
Now, public opinion seems to be swaying towards legalizing all cannabis oils—THC and CBD alike.
Prediction For Future Cannabis Users By Political Perspective
Hopefully, this increase of cannabis oil users will help encourage the UK government to rethink marijuana's legal standing.