One year ago, when her husband Don received a cancer diagnosis that gave him a 15 percent chance to live, Ashley feared she'd have to watch the man she loved most experience the brutality of treatment with little relief. As a longtime nurse, she knew what the treacherous journey—beginning with a cancer diagnosis—was like all too well. Ashley, who declined to give her last name, had spent her career watching countless patients take opioids to alleviate their pain only to have their lives ruined even more by addiction.
As Don began treatment, her fears were quickly confirmed. Soon after he was diagnosed with Stage 4 Sporadic Burkitt's Lymphoma, he began to have severe abdominal pain. Doctors put him on 10 different chemotherapy drugs. He also received chemotherapy injections in his spine twice a week for three and a half months and regular blood transfusions.
"He was in pain," recalls Ashley. "The kind of pain that pain medication can't treat." Don started to look, according to his wife, "sunken and emaciated." She knew the healthcare system in Texas wasn't going to help him. In fact, she thought there was a good chance that, like with many of her patients, it might do the opposite of help.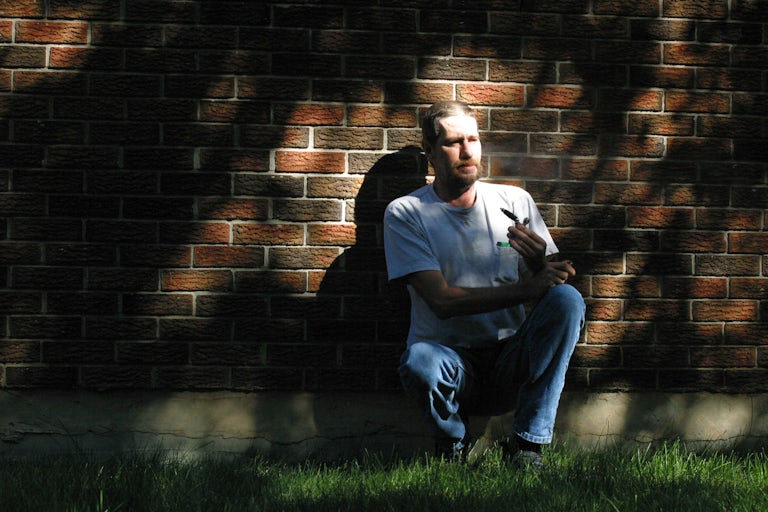 "I've never seen so much desperation and sickness before," Ashley said of the opioid crisis she observed as a nurse. "Cancer patients who are addicts are using their ports to shoot up. People are developing abscesses on their brains, infections in their lungs."
Ashley says part of the problem, from her perspective, is that opioids are prescribed for the wrong types of pain. "There is a difference between chronic and acute pain," she says, noting that if a patient has a history of addiction that should be taken into account before they're prescribed opioids. Additionally, she said, hospitals have an incentive to overprescribe highly addictive narcotics because they receive funding according to how well they manage pain. In states like Texas, and much of the South, where cannabis remains illegal, medical professionals often can't find an effective treatment option for patients.
This was the case for Don, who was quickly losing weight and suffering from intense nausea with little relief. Ashley knew she needed to do something radical. So they picked up their lives and moved to Colorado to join the growing community of "medical cannabis refugees" in the state.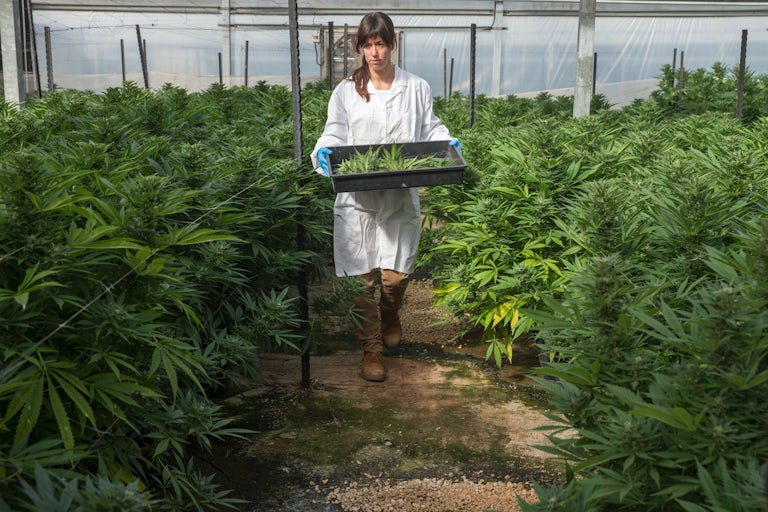 When they arrived in their new home, Ashley began making rice square treats with cannabutter and giving them to Don with every meal. In addition to being Don's caretaker, Ashley took a job as a nurse in a hospital two hours away and took care of their six-year-old.
But it paid off. After only a few weeks, Don began to turn to opioids less and less and, despite still taking 10 chemotherapy medications, he began to regain his appetite and no longer feel queasy. Today, just a year after starting his chemotherapy treatments, Don is in remission.
"Cannabis was the difference, no doubt," Ashley says, "I appreciate [Don] so much and his fight. He kicked cancer's ass!"
When talking about their journey, Ashley emphasizes that she wasn't always gung-ho about cannabis. She grew up in a conservative religious family in the South, and describes herself as "pretty much a square my whole life." She wasn't even around alcohol much as a child. "My nursing career opened my eyes to addiction, mental illness, and to the opioid crisis," she says.
In nursing school, she began to smoke cannabis recreationally with her roommate on the weekends. When she met her husband, they bonded over their enthusiasm for herb. Today, they've been married for nine years and, she says, it's the "love, sex, and weed" that has been the secret to their marriage, especially during the trying days of Don's treatment. Earlier this month, the couple celebrated Don's remission at a Jay-Z concert while enjoying some of Colorado's finest available bud.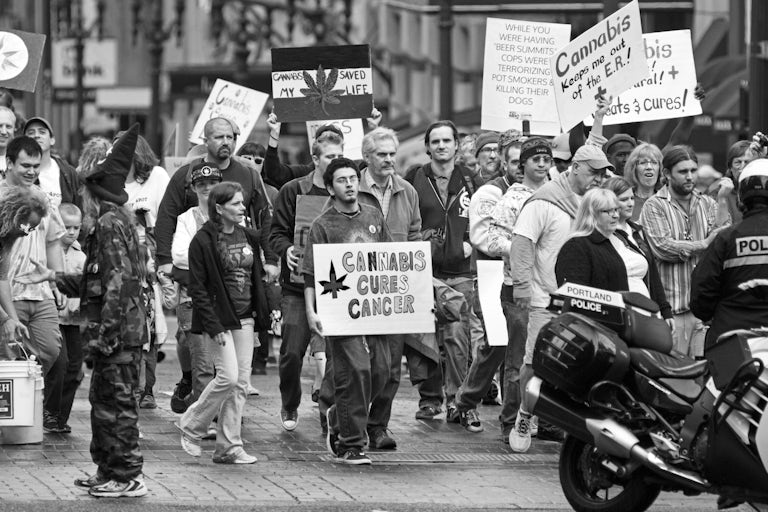 As for her career as a nurse, despite living in Colorado, Ashley still sees cannabis as a "taboo" topic that few people in the medical community understand.  "We can't even really talk about it openly," she says of her fellow nurses. "I'm disappointed in the lack of education about cannabis out there for us."
Ashley is at a crossroads. She wants to be a nurse, but she also wants to be able to administer the herb that saved her marriage—and her husband's life. She's currently exploring ways that she can legally be a cannabis nurse in a private medical environment. She also recently attended a conference for the American Cannabis Nurse Association where she noted she was the only nurse of color there. As strong minority women seek to change the cannabis industry as entrepreneurs, she aims to diversify the cannabis advocates in the medical field too.
"I want to be a part of the change," she said confidently and enthusiastically. "I just have to find the right opportunity."