For any parent, the worst imaginable pain they could endure would probably be watching their children suffer. It's natural at those times for the protective nature to surface, to either fight off a threat or tirelessly search for a cure to discomfort. If you happen to have kids of your own, then you can attest to that sinking feeling in the pit of your stomach that manifests when your child is in danger.
Every child deserves a chance at happiness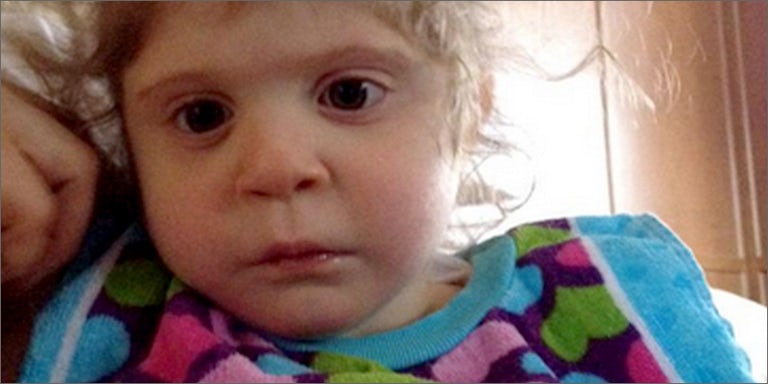 For most families it occurs during the normal phases of parenting and childhood. Kids get sick or hurt, cry, break bones, lose teeth. It's a natural part of growth for both parties. Then there are other families that have a rough go from the very start, where the word "normal" is hardly commonplace in the household. The Chinonis family is an example.
Denny and Ida Chinonis have a beautiful seven-year-old daughter named Bella. This little girl was set apart at birth when physicians discovered that she was missing the tip of her first chromosome, which equates to about 21 different genes. The 1p36 Deletion syndrome is extremely rare, but in Bella's life it was not without consequence: It resulted in her affliction with a form of epilepsy called Lennox-Gastaut syndrome.
In addition to suffering five to six grand mal seizures monthly, a ventricular septal defect (a hole in the wall separating the two lower chambers of the heart), and kidney failure, this young lady hasn't experienced normal growth physically or psychologically. When most children her age were learning and playing their way through kindergarten and into grade school, Bella was struggling with speaking and walking.
In addition to the failure of the toxic cocktail of prescription drugs given Bella by a University of Michigan neurologist, the side effects were too much for the child. In an interview published by HERB, her mother, Ida, said:
On pharmaceutical drugs she was a zombie. She was lethargic, would not actively engage or look at you.
This also affected her eating habits and overall quality of life, which must be unbearable for a parent to witness first-hand. Imagine for a moment your child going from being nearly unresponsive to the world around them…to suddenly being wracked by violent seizures, thrashing and screaming in pain.
After years of trying to do what was recommended by doctors, the family decided it was time to try something different.
Welcome to the wonderful world of medical cannabis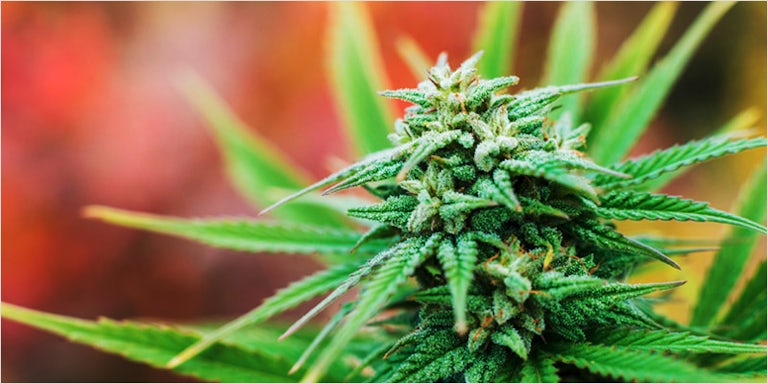 Those privy to the magical healing effects of cannabis probably won't be surprised that the natural route proved to be EXACTLY what this little girl needed to get back on track. Of course, the family was bullied and told that cannabis would not be the answer they were looking for. In fact, they were threatened with termination from treatment at the facility! (After all, this is a non-toxic, leafy green vegetable we're talking about, not the poi$onou$ pill$ pushed by the pharmedical industry.)
In the same interview, Ida said
(I told them) 'I want to try the medical marijuana'. And they said, 'If you choose to do that, then we will no longer treat her. We will have to discharge you.'
The Chinonises didn't allow that to pull them off course toward finding an actual cure for a child deserving of a normal life.
Over time this resilient family was able to get the signatures on paper that would make Bella eligible to receive the life-changing cannabis medication she desperately needed. They never dreamed that three oral doses of CBD (cannabidiol) oil would be just what the doctor should have ordered. Bella is now well on the path to recovery.
Unfortunately, due to a lack of federally funded research, there are still too many physicians embarrassingly uneducated on the truth about cannabis. Knowledge is power; but to the degree that they lack the knowledge of the benefits of cannabis as an alternative to pharmaceutical drugs, doctors are powerless.
The sweet taste of victory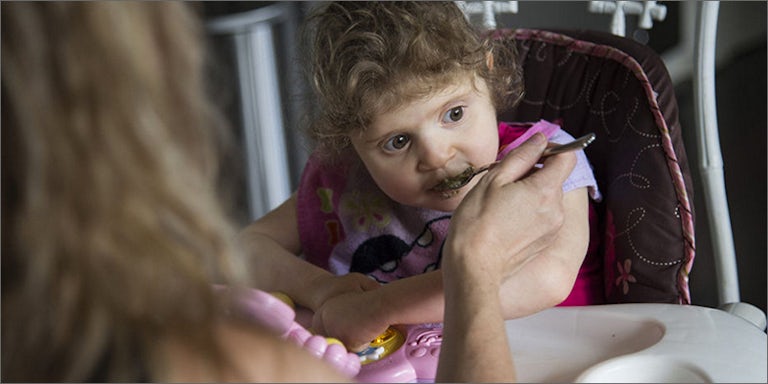 With most of the horrific side effects of Lennox-Gastaut syndrome behind them, the Chinonis family is looking forward to a bright future. In an interview with local media, Ida Chinonis said of Bella:
She can stand now. She loves the movie Frozen, and she responds to voices. She didn't do that before, and the only thing different we are doing is giving her medicinal cannabis.
Bella no longer experiences the debilitating seizures that held her body hostage for most of her life. She's now going to school almost five days a week, eating, sleeping, and focusing on being a kid again.
Bella needs to find a furry friend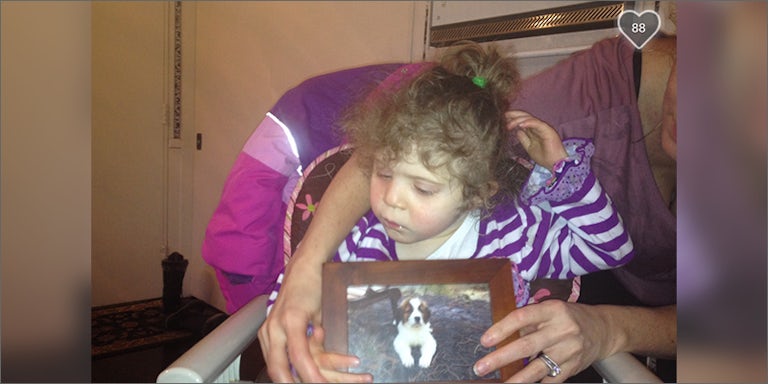 The Chinonis family moving forward has created a GoFundMe page to aid their little warrior in getting back on her feet—with some support from a four-legged, furry friend. An excerpt from the page reads:
We, Denny and myself, Ida, feel it is imperative that she get a service dog. Something that can be 'big and strong', can be her 'protector', can go everywhere she goes, to 'give her the extra support' needed to get through whatever Bella needs to.

These dogs are not cheap. They must go through vigorous training. They are taught not to respond to any 'outside' interference if it does not pertain to their owner. These dogs are taught not to eat off the floor, to take food from anyone outside the immediate family, or to even chase a squirrel. These pups are trained from the moment they are born with a purpose and a job to do.
Currently, the GoFundMe account is roughly $1,700 away from their goal of $10,000. With just little more help, Bella could have another member of the family whose goal is nothing more than to keep her safe, healthy, and happy!
Things are looking up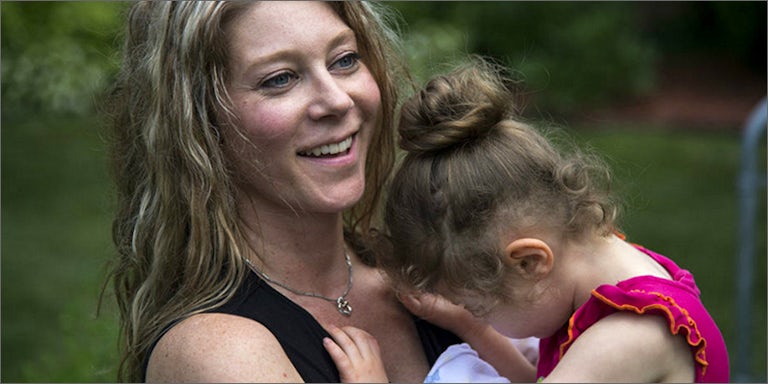 Bella is just one of the thousands of people around the world who could truly benefit from natural medical cannabis therapy as opposed to toxic pharmaceutical drugs. As folks continue to look for healthier and more effective ways to medicate for conditions such as pain, epilepsy, cancer, HIV/AIDS, and PTSI (post-traumatic stress injury), many will need a way to consume cannabis without inhaling it.
For those who wish to cook cannabis into recipes in an easy and reliable way, MagicalButter.com comes to the rescue. The Botanical Extractor is the world's first countertop appliance for creating herbal butters, oils, tinctures, and skin care products at the touch of a button. Check out some of these testimonials if you think it's too good to be true!
Were you touched by this inspirational story of recovery? If so make sure to share the love with your friends and family on social media or in the comments below.
ABOUT THE AUTHOR
Garyn Angel is an inventor, entrepreneur, award-winning financial consultant, and CEO of MagicalButter.com, which manufactures the appliance he invented for converting cannabis to edible form. Angel is committed to cannabis law reform and was named to the CNBC NEXT List of global business leaders for his work on legal marijuana. He is also founder of the Cheers to Goodness Foundation, a charity that helps "medical refugees" — veterans and children who need cannabis therapy when traditional treatment options have failed. Angel's charity helps families relocate to states where cannabis medicine is legally accessible.