Veterinarian Dr. Maggie Brown-Bury warned the Globe and Mail recently that she's seeing dog overdoses on a weekly basis at her clinic in St. John's, the capital of Canadian province Newfoundland and Labrador. She anticipates these sorts of cases will only increase until there's more education on the risks of pets consuming high THC products.
While dogs do indeed get high like humans, it isn't quite as fun for them. And several dogs have died from acute marijuana toxicity. The issue usually arises when dogs encounter edibles, as to them it's just a tasty treat.
According to Brown-Bury, there aren't usually any long-term effects from marijuana toxicity in dogs unless they consume an extraordinarily large amount of cannabis. She said "the symptoms," however, "are quite alarming if you're not sure what you're looking at." These can include "low heart rate, dribbling urine, difficulty walking, vomiting, and exaggerated response to stimulus," the Globe and Mail wrote.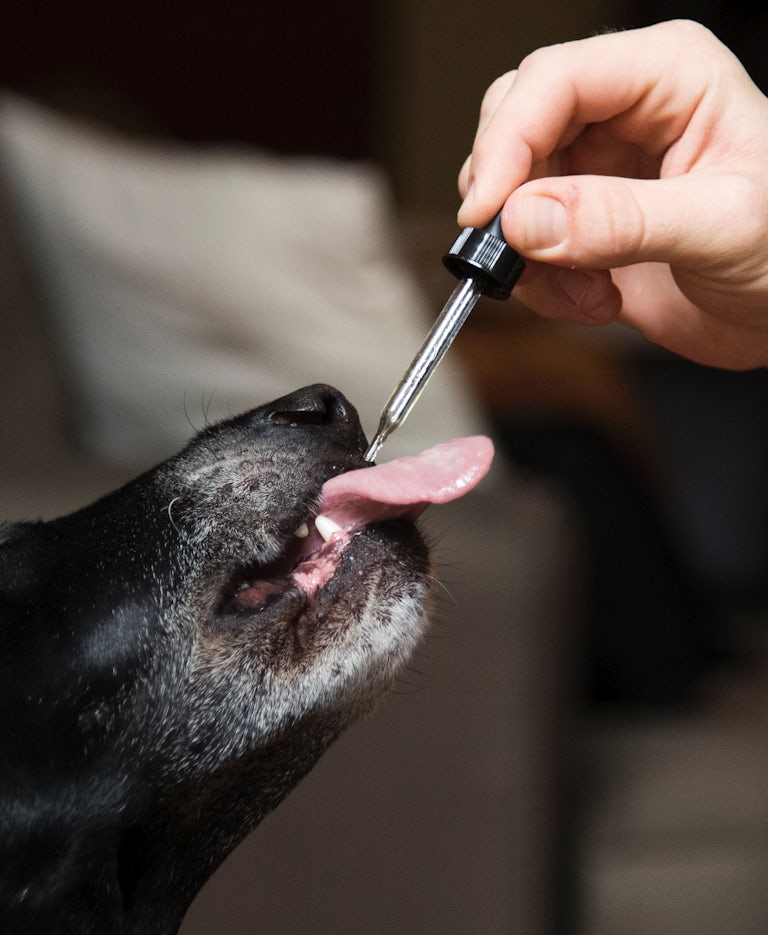 Given Canada's looming October legalization date, Brown-Bury said she was concerned that even more dog overdoses could occur if cannabis isn't properly stored. Instances of dog overdoses did increase in Colorado after legalization, but only two resulted in death.
"Not passing judgment on what people are doing with their spare time, but you've got to be aware that other people are using that space with dogs or with small children who might not have the sense to recognize the danger," she said.
Legalization isn't all bad for pet owners, however. While owners should be wary of their dogs consuming THC, CBD can do wonders to help calm them down and ease pain.