A study in Colorado says that there's been a spike in emergency visits for dogs. One Canadian vet has also said there's been an increase in overdoses among dogs who've eaten weed. So will legalization kill your dog?
Probably not.
While keeping pets safe is serious, mishaps are going to happen. At some point when you own a dog, he or she will inevitably get into a box of chocolates or some medicine and make themselves very sick, or worse. The same is true when it comes to weed.
Dogs are sensitive to THC and a lot of edibles or oils have massive amounts of it in them. Dr. Jeff Goodall, a veterinarian from Canada, told CTV News that his clinic had five marijuana-related cases in 2017 compared to three in 2016. And in 2015, no dogs came in with pot-induced symptoms.
And he's not alone in noticing this trend. A study in Colorado found a four-fold increase of marijuana toxicosis in dogs between 2005 and 2010 as the number of medical marijuana licenses grew. Plus, in a release, Pet Poison Helpline said that they've seen a 200 percent increase in calls involving marijuana.
Putting the numbers into perspective
While there are dangers that come with having weed and dogs in the same house, these studies aren't as scary as they sound. It's worth mentioning that while Canadian vet Goodall has seen a steady rise in marijuana overdoses in dogs, eight cases in two years is hardly significant. Additionally, while the Pet Poison Helpline increase is staggering, they don't mention what the actual increase was. A 200 percent increase doesn't necessarily mean their were a high number of marijuana overdoses, especially compared to deaths from other causes.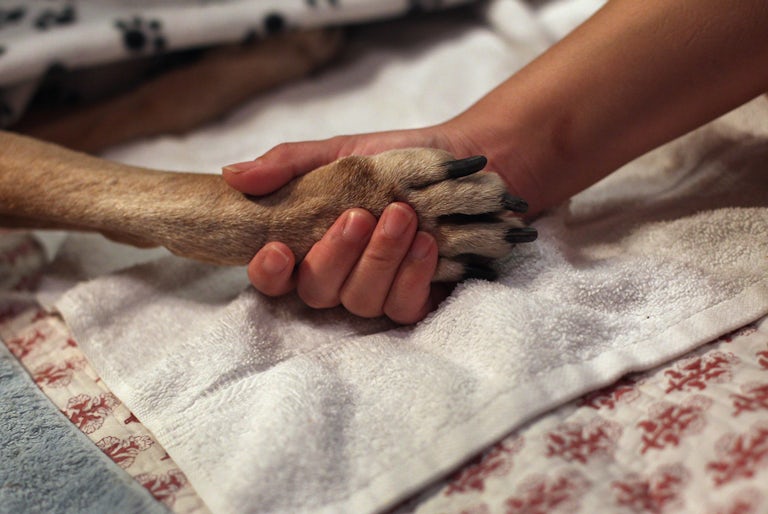 The Colorado study saw a four-fold increase, but that increase still means there were only about 150 cases, sadly resulting in two deaths. It's always sad when a pet dies but, speaking statistically, your stash isn't likely endangering your pet. Even small dogs have to eat a lot of weed before they're at serious risk of death.
What to with your weed if you have dogs
So, the chances of your dog eating weed and dying are very, very slim. But, if a dog eats weed, they still get sick. So, it's generally a good idea to treat weed in your house the same way you treat anything else you don't want the dog to get into.
If your dog does eat weed, go to the vet or call a hotline and tell them what happened right away. While dogs are more sensitive to weed than people, their reaction is typically pretty tame. Most likely, once they get some fluids and antinausea meds, they'll be your loveable best friend again.