Attorney General Jeff Sessions is making some big moves and this time it's nothing for cannabis businesses to fear. Sessions announced this week that the Department of Justice (DOJ) will be joining a major lawsuit against pharmaceutical companies to seek reimbursement for the money the federal government has to spend fighting the opioid epidemic.
The DOJ will be filing a statement of interest in a wide-ranging Ohio lawsuit against some of the biggest names in the pharmaceutical industry. The suit has amassed more than 400 complaints against companies like Purdue Pharma and Johnson & Johnson as well as distributors like McKesson and Walgreens.
The plaintiffs in the suit allege that these companies advertised opioids in a way that was not only misleading but contributed to the rise of addictions and overdose deaths.
Sessions seems to agree, saying to a room full of reporters on Tuesday (Feb. 27) that the government is choosing to file its statement against "opioid manufacturers and distributors for allegedly using false, deceptive and unfair marketing of opioid drugs."
This is a big move for the DOJ because the executive branch doesn't often throw its weight behind private suits unless they have foreign policy implications. In this case, the DOJ's involvement indicates that the administration believes pharma companies were just as culpable in the spread of nationwide addictions as the illicit fentanyl dealers they have been publicly targeting.
In his statement to reporters, Sessions indicated that this case directly affects taxpayers, placing a significant financial burden on the government for having to clean up the mess opioid manufacturers and distributors have created.
"[W]e will go to court to ensure that the American people receive the compensation they deserve," Sessions said.
During the press conference, the AG noted that the epidemic could cost the government $500 billion by 2020 and said that it had already cost $115 billion last year and $1 trillion in nearly two decades.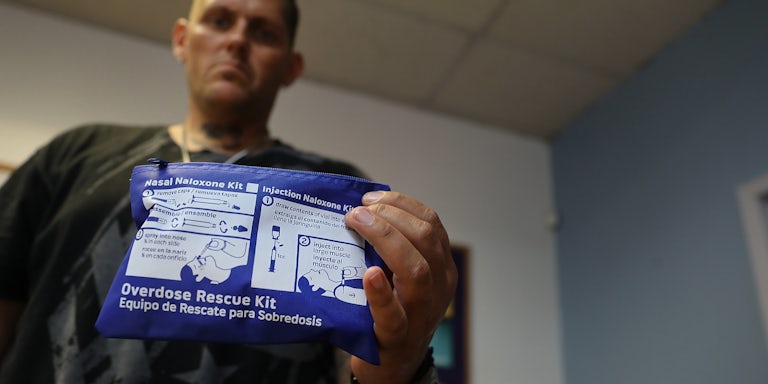 When taking the additional costs associated with substance abuse into account that number becomes almost comically astronomical. According to the Centers for Disease Control and Prevention, the total financial burden of the prescription opioid epidemic could be up to $78,500,000,000 per year, including the costs of healthcare, lost productivity, addiction treatment, and the DOJ's enforcement initiatives.
Those numbers are so inflated because state funding was being used to prescribe medications like Oxycontin through Medicaid and Medicare. As more and more Americans become addicted, taxpayers pay again by funding emergency services, addiction treatment and law enforcement. The crisis has also had a staggering personal cost with an estimated 64,000 Americans dying of overdoses in 2016.
In addition to joining the lawsuit, Sessions announced the creation of a Prescription Interdiction and Litigation Task Force aimed specifically at uncovering the pharmaceutical industry's involvement in the spread of opioid addiction.
"We will use criminal penalties," Sessions said, "We will use civil penalties, we will use whatever tools we have to hold people accountable for breaking our laws."