Opioids—from prescribed painkillers like fentanyl to street drugs like heroin—are ravaging the United States. Sadly, the statistics no longer come as any surprise: according to the National Institute on Drug Abuse, nearly 35,000 people died from opioid overdoses in 2015, with numbers steadily growing. Whether you love or hate Dr. Oz, one thing is for certain; his influence matters.
The Center for Disease Control reports that many of these recent deaths are localized in the South, though it has been an issue for minority communities across inner cities for decades without anything resembling the current media fanfare and resource allocation. But the crisis seemingly has a solution on the horizon, one that may lower rates of incarceration, addiction, and death: marijuana.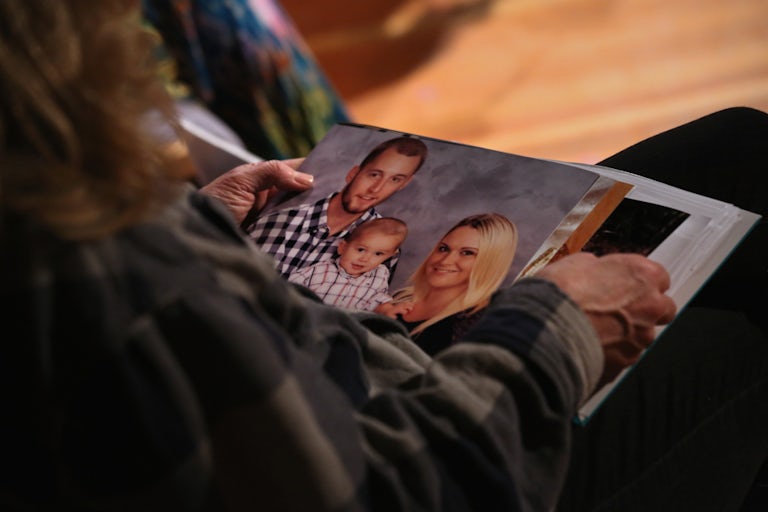 One major pathway for addiction to opioids—besides the lack of a national mental health infrastructure—is when people are prescribed opiates for chronic pain. Dr. Mehmet Oz, television personality, professor, and cardiothoracic surgeon, recently focused on opioid addiction and marijuana on his daytime talk show. His guest Krishna Andavolu, the host of Viceland's show Weediquette, detailed his experience seeing how "middle-class Americans" got involved with opioids in the first place:
Addiction writ large is something that could happen to anyone. But what's interesting about [this] crisis is that it emerge[d] from traditional medicine. A lot of the people I met were normal, working class, middle class Americans who had […] great pain as the result of [an injury]. They went to their doctor, they did everything right, they got their prescription, they took [it] as directed, and they ended up addicted to opioids. –Krishna Andavolu
Even people who can quit and move on to methadone have to maintain the treatment schedule for at least twelve months if not multiple years. Dr. Oz explains that there may be an easier way for addicts to deal with both withdrawal and quitting narcotics: harm reduction through marijuana.
Dr. Oz pointed out that states with medical marijuana have far lower rates of opioid overdose deaths, suggesting that there may be a correlation between the two.
He and Andavolu showcased an unaccredited but legal treatment center in Maine, Genesis Farm, which is helping people recover from opioid and benzodiazepine (including Xanax and Klonopin) addiction.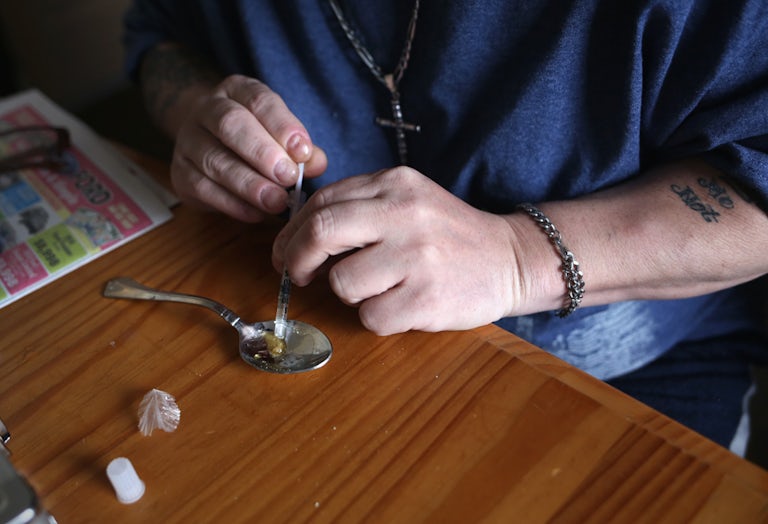 Andavolu explained to Dr. Oz that the goal of weed rehab is to help detox the individual, not create a substitute addiction. The intention is to reduce pain from withdrawal and help bring down the staggering death count that is resulting from opioid addiction. Andavolu made the point that marijuana can be a substitute for drugs like Suboxone, a medication that typical rehabs give to people in the throes of opioid withdrawal.
To combat severe withdrawal symptoms like nausea, the shakes, and paranoia, clients are given dabs and orally administered Rick Simpson oil, which can contain around 50-60% THC and 10-15% CBD.
Dr. Oz explained that marijuana works to "decrease the signals of the brain's stress center." Without saying so, he's referencing how CBD binds to the same receptor as anxiolytic benzodiazepines and the calming neurotransmitter GABA, reducing anxiety and the panicky signals sent from the brain to the rest of the body.
It can't be denied that some opioid addicts need longer-term attention after withdrawal, like care for trauma and underlying issues in dual diagnosis cases. But with transitional support using medical marijuana to help ease the terrifying throes of withdrawal, more addicts may finally be able to step forward and away from opioids. As Dr. Oz told Fox News' Fox & Friends,
Medical marijuana […] may be the exit drug to get us out of the narcotic epidemic […] I personally believe it could help. – Dr. Oz