We live in a strange era of half-truths and pseudoscience where a whole lot of information is lost in the headline. Those flashy bolded words promise breakthrough cures for stubborn illnesses daily, and it's hard to keep track of the latest thing that "Science says." So, a healthy dose of skepticism is expected. But according to a wide review of research out of Murdoch University in Perth, Australia, Salvia could be a potential treatment for Alzheimer's.  How can a short-lived buzz your sketchy friend brought around the smoker's pit in high school be medicine for the elderly?
Commonly known as sage, Salvia – which in Latin means, 'to heal'— has been used as a western herbal medicine since ancient times. In Mediterranean Europe, it was a source of relief for everything from migraines to depression. So it's no wonder researchers have studied its medical benefits extensively over the years.
Most of what has been discovered is that Salvia is particularly useful for its antioxidant effects which can prevent the deterioration of brain function. That is where it's potential treatment of Alzheimer's comes in.
According to professor Adrian Lopresti's review, researchers see an opportunity for Salvia to fight against the specific cause of Alzheimer's which is believed to be a build-up of amyloid-β peptide or Aβ.
The accumulation Aβ over time is what medical professionals believe gives Alzheimer's its progressive effects in which patients slowly lose memory and executive brain function.
The review found that a specific kind of Salvia – S. Miltiorrhiza – could help treat Alzheimer's because it has been effective in staving off the neurotoxic effects of Aβ in lab tests on mice.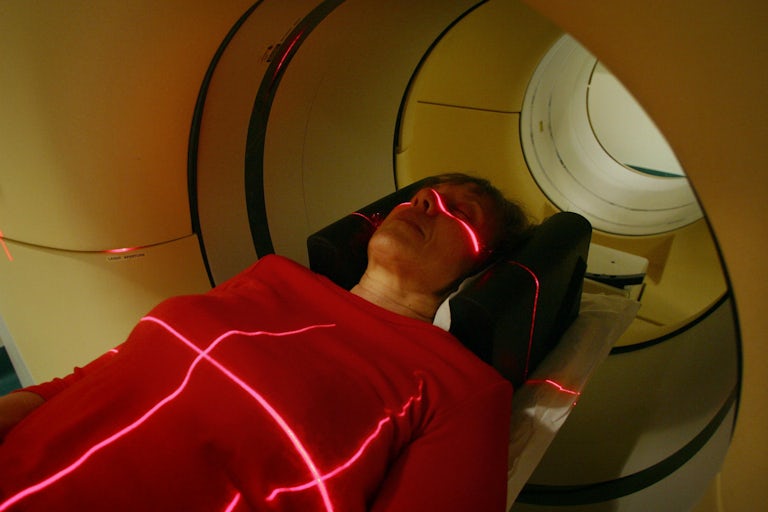 It's only one of several herbal remedies that have been put forward as a treatment for Alzheimer's. In a 2012 study out of Japan, it was suggested that turmeric could be that miracle remedy while the University of California, Los Angeles in 2016 suggested that a well-regulated diet could help to prevent Alzheimer's.
What makes Salvia different is the extent of research which has shown promising results. In a litany of studies conducted on animals and in the lab tests, the effects of various types of Salvia have been shown to prevent the oxidization of tissue which can essentially cause the brain to slowly deteriorate.
"Salvia plants and their individual constituents possess strong antioxidant activity." Lopresti's review finds, "In an analysis of 10 Salvia species, it was confirmed that all species exhibited significant antioxidant activity."
Most promising of all is one human trial which administered oil from S. Lavandulaefolia to 11 patients over a six-week period of testing. That study found, "There were statistically significant reductions in caregiver-rated neuropsychiatric symptoms, and improvements in attention," though researchers did note that the sample size and lack of placebo control limited their findings.
Similar results were found after a four-month trial in which a double-blind placebo procedure was used. In that case, the University of Northumbria showed that Salvia Officinalis helped patients with memory retention when tested against placebos.
Each of these studies encouraged further research and a cautious approach – as any responsible scientists might. But the promise shown by these tests is something which could offer hope to millions. According to the Alzheimer's Association, there are over 5 million people living with the condition in the United States alone, with another 11 million expected to be diagnosed by 2050.