On Thursday (Sep. 27), the Drug Enforcement Administration officially moved the cannabis-based drug Epidiolex into a "Schedule V" classification, a category for substances with the lowest abuse potential, such as cough medicines. The country's first-ever cannabis-based prescription drug will now hit the markets within six weeks.
The company who manufactures this drug, GW Pharmaceuticals, saw its U.S.-listed shares rise 8 percent after the news was announced.
Epidiolex is made from purified cannabidiol (CBD), a compound in the cannabis plant which has therapeutic properties without the psychoactive effects of THC. (Epidiolex also contains less than 0.1 percent THC.) Now that this product has been given FDA approval, consumers will be able to access a standardized form of CBD, made with all of the checks and balances of government regulation.
This is important because unregulated cannabis products have been shown to often contain different amounts of CBD and THC than are listed on the label. GW pharmaceuticals makes Epidiolex using cannabis grown in specialized facilities in the United Kingdom in order to maintain consistency.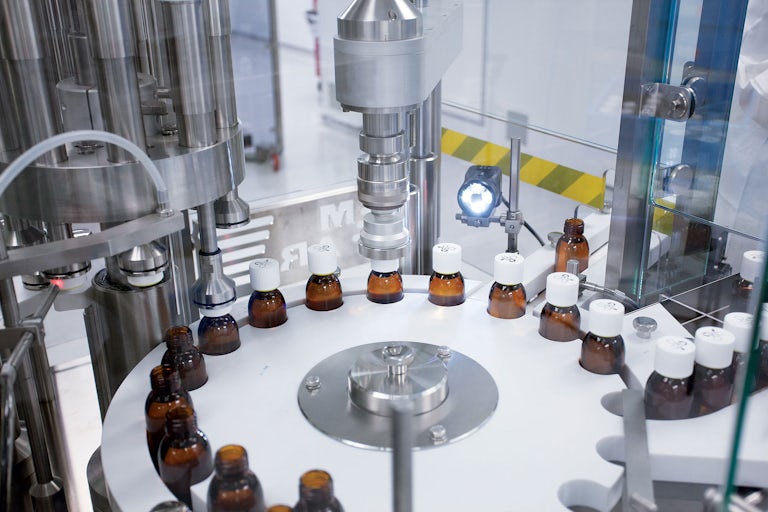 Epidiolex will be used to treat rare childhood seizure disorders, such as Dravet Syndrome and Lennox-Gastaut syndrome. This news corroborates the increasing number of studies into CBD as a treatment for epilepsy as well as years of compelling, personal stories shared by families who have used it with much success. One study found that Epidiolex reduced about 45 percent of epileptic patients' seizures after three months of taking the drug.
Compared to Epidiolex's Schedule V classification, cannabis is currently listed as a Schedule I drug under the Controlled Substances Act, alongside substances like LSD, cocaine, and heroin. This classification is reserved for substances the DEA considers to have the highest potential for abuse.
This classification has made it difficult for researchers to conduct studies on cannabis, due to regulatory hurdles and a lack of legal, quality research cannabis. This FDA approval and DEA rescheduling of Epidiolex could be an important step towards, at least, conducting more CBD research. Epidiolex has already been used in trials investigating conditions other than epilepsy in the United States.
Many had speculated that the DEA's rescheduling of Epidiolex could result in a broader rescheduling of CBD. However, the DEA's decision only applies to Epidiolex itself, while CBD remains under a Schedule I classification.
Epidiolex is intended for patients who are at least two years old.
…