A young boy from Northern Ireland has been free from epileptic seizures for 15 consecutive days after beginning a CBD oil treatment. While the medication is still illegal in his home country, his mother traveled to Los Angeles, California where her son could receive the care he so desperately needed. Now, after watching the remarkable changes take place because of the new medication, doctors think they might be able to further help the boy's condition by performing brain surgery. Had his mother never decided to make the trip to Los Angeles, it's likely this option might never have been considered.
Cannabis for the cure of epileptic seizures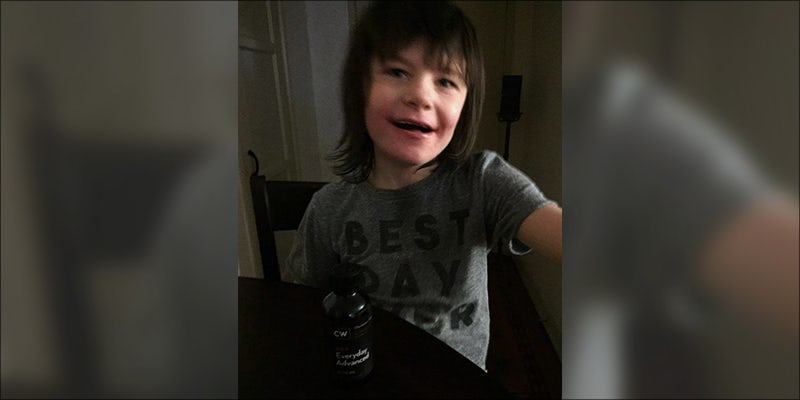 Billy Caldwell is an 11-year-old boy from County Tyrone, Northern Ireland. When he was just six-months-old, doctors sent him home from the hospital, having diagnosed him with intractable and status epilepsy.
This is a severe form of epilepsy which cannot be controlled through medication or lifestyle changes and puts his life at great risk. Doctors warned his mother that her baby would likely not make it to his first birthday.
Unwilling to give up so easily, his mother, Charlotte, dedicated her life to her child and ensuring that he was happy and as healthy as he could possibly be.
After years of research and watching as different medical communities around the world turned to medical cannabis and CBD oil for the treatment of epilepsy, Charlotte made the decision to bring Billy to the Los Angeles Children's Hospital, where he would be given access to medical cannabis.
Billy has been taking the cannabis oil for a few weeks now. He hasn't had a seizure for 16 days when before he was having around seven every week. Not only has the cannabis oil significantly reduced his seizures, his wee personality is starting to come out.

I have been living with Billy for the last 11 years, I can honestly say I don't think it was the real Billy! There is a wee twinkle in his eye, he is becoming more aware of his surroundings and less imbalanced, eating more and becoming more mischievous! As every day passes on CBD he is changing for the better.
Marching for change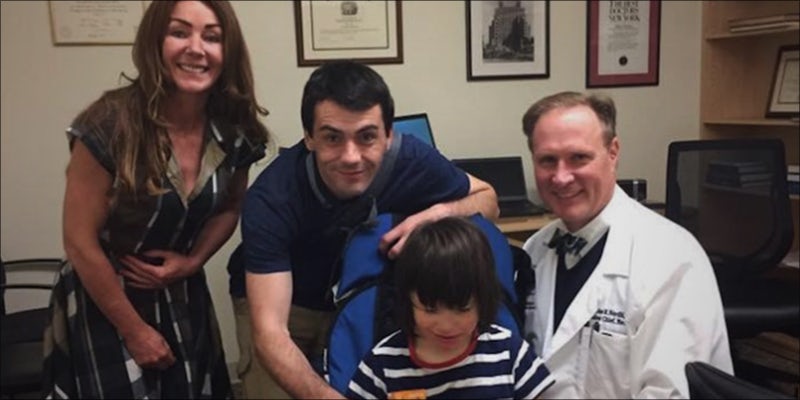 Upon further testing, Los Angeles doctors discovered that Billy could be cured of his epileptic seizures after extensive brain surgery, thought it would cost well over $400,000.
Due to the fact that many of Billy's seizures occur in his sleep, doctors have deemed as being high-risk for SUDEP, sudden unexpected death in epilepsy patients. Without the surgery, Billy's future remains unclear.
Despite being uncertain of where the funds will come from, Charlotte remains optimistic,
Billy's condition is a brutal diagnosis for any wee child to deal with, but with the help of CBD and brain surgery in the coming weeks, I'm feeling hopeful he will overcome it and return home safely in the New Year.
Their home community of Northern Ireland is doing everything they can to ensure Billy gets his operation. Through various fundraisers, residents have already raised over $125,000 to help with the extensive costs.
Billy's older brother, Kyle, is now walking in a 300-mile journey, carrying a pack equivalent to the weight of Billy on his back. Not only is the march to raise money for his family, but to also raise awareness for the legalization of medical cannabis in Northern Ireland.
Along his trek, Kyle will make a pit stop at Stormont to give the Health Minister a letter that urges the legalization of this life-saving medicine that can bring his brother home.