The federal pot, grown at a secured government facility at The University of Mississippi at Oxford, Miss., just doesn't reach the quality level of modern cannabis, according to Dr. Sue Sisley, who is studying medical marijuana as a treatment for post-traumatic stress disorder in military veterans.
Is this even cannabis?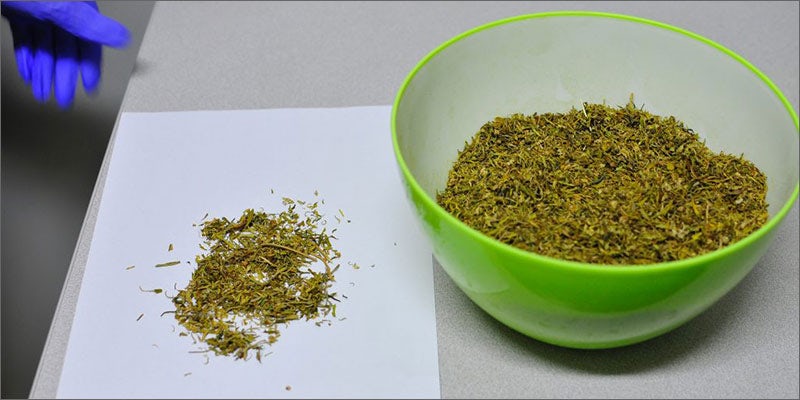 After Dr. Sisley shared photos of the federal cannabis – provided by the one and only facility licensed by the Drug Enforcement Administration (DEA) to produce cannabis for clinical research – the issue made national headlines.
Nearly two years after Sisley and her team were awarded a government grant to study cannabis, she finally got her first shipment of federal weed.
But her elation turned to deep disappointment when she opened the package to weigh it.
The contents didn't even look like proper marijuana; most of it resembled green powder. Sisley told PBS,
It didn't resemble cannabis. It didn't smell like cannabis.
Prudent laboratory testing showed that some of the weed was contaminated with mold.
There's no telling how many subjects in past studies were exposed. – Sisley
Neither the government nor The University of Mississippi test federal marijuana for mold before it's shipped, reports PBS.
Some didn't even match the chemical potency Dr. Sisley had requested for the study. of the government's only pot farm, she comments,
They weren't able to produce what we were asking for.
One government sample billed as having 13 percent THC tested at just 8 percent at an independent lab in Colorado, according to PBS.
Unfortunately, the government pot farm produces nothing stronger than 13 percent THC, about half the level in most top shelf strains sold in legal states.
If you're trying to do a study where you imitate what patients do in the real world, you can't.
Federal pot farm isn't delivering the goods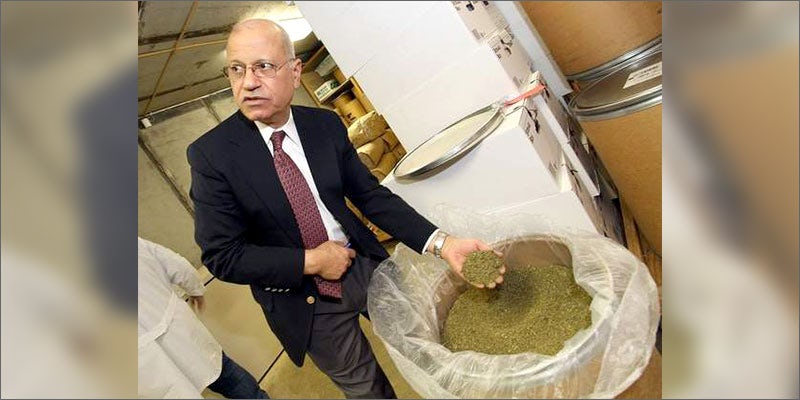 The 12-acre farm in Mississippi is run by the notoriously anti-weed National Institute on Drug Abuse (NIDA), which, as you can guess by its name, searches for negative aspects of cannabis.
It has, for almost 40 years now, been the only place licensed by the DEA to grow weed for clinical research. That means that any medical study that wants to use cannabis on human subjects is compelled to use University of Mississippi pot.
It's unlike any weed I've ever seen, and that includes really low-grade stuff I'd get as a kid in Iowa.

It looks like it's mostly stems and leaves, and that stuff is better for giving you headaches that getting you high. – Jake Browne, cannabis critic for The Cannabist.
The episode "shows that NIDA is completely inadequate as a source of marijuana for drug development research," said Rick Doblin, director of the Multidisciplinary Association for Psychedelic Studies (MAPS).
They're in no way capable of assuming the rights and responsibilities for handling a drug that we're hoping to be approved by the FDA as prescription medicine. – Doblin
"Our biggest concern is patient safety," said Mike Van Dyke, chief of toxicology with the Colorado Department of Public Health and Environment, which funds the MAPS-sponsored study on cannabis and PTSD.
The lack of a federal regulatory structure makes it a huge challenge.