Recently, The Local has announced a new study that hopes to recruit a whopping 25,000 german cannabis consumers. The study has yet to be approved, but a group called the Research Initiative of Cannabis Consumption is spearheading the initiative. The research aims to determine the effect of cannabis consumption after several years, evaluating the safety profile of the herb.
German study recruiting cannabis consumers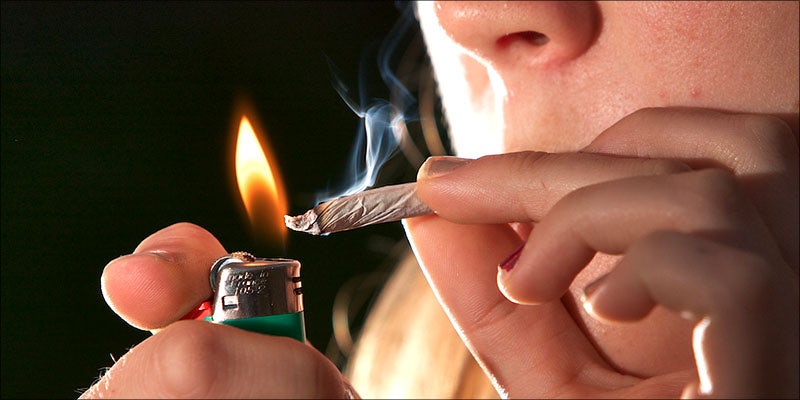 The Research Initiative of Cannabis Consumption has submitted the study for approval twice. According to a press release, it was first submitted to the Federal Insitute of Drugs and Medical Devices (BfArM) in November of 2016. On April 19th of this year [2017], the group handed over an updated application.
As reported by The Local, the BfArM refused to comment on whether or not the application has actually been received. The study wants to examine the "consequences of cannabis for psychologically healthy, adult consumers", and hopes to recruit 25,000 recreational consumers who live in the Berlin area.
In Germany, Berlin seems to be a hot location for cannabis reform. Also back in November of 2016, three political parties in Berlin began working together on a pilot project to partially legalize recreational cannabis. While the canna-conversation is certainly heating up, there has yet to be major moves on the recreational front.
Cannabis is by far the most widely used illicit substance in Germany. A recent survey suggests that that 6.1 percent of German adults and 7.1 percent of teens used cannabis in 2015.
The folks with the Research Initiative of Cannabis Consumption hope that their study will shed light on the long-term safety of a substance that Germans are already using regularly.
A lawyer and chief executive on the project, Marko Dörre, explained in a statement,
In Germany several million people regularly get high on cannabis. It is time that science becomes more engaged with recreational use.
A need for better information
Thus far, about 2,000 consumers have expressed interest in the study. Though recreational cannabis is illegal in Berlin, study participants would theoretically access the herb through pharmacies. Amazingly, participants may even be able to get up to 30 grams of the herb per month, the same given to medical cannabis patients.
Not everyone is eligible, however. The researchers are trying to recruit participants over the age of 18, already consume cannabis, are not considered cannabis-dependent, and do not have a risk of mental health issues.
Though Germany's medical cannabis program is limited, the country did recently legalize cannabis for medical purposes. Only patients with serious illnesses or that are unresponsive to conventional treatments will be able to access the herb.
If approved, this new research could help answer age-old questions about any safety concerns associated with recreational cannabis use.
While Germany has been historically hesitant about cannabis, it's important to point out that the legal drinking age in the country is 16-years-old.
The 2015 survey mentioned above found that Germans tend to drink 14.6 liters of pure alcohol per person over the course of the year. Though alcohol is more addictive and is potentially more damaging to the adolescent brain than cannabis, the herb is still considered off-limits to adults due to its mind-warping, psychoactive nature.
Research on alcohol clearly shows that the substance causes harm, while the little available research on cannabis suggests that the plant is not yet associated with substantial harms in adults.