A new study found that marijuana could be effective at treating mental decline in HIV patients. This is significant as cognitive decline can occur in up to 50 percent of HIV patients, according to Michigan State University.
The study, which was recently published in the journal AIDS, concluded that "components of cannabis, including THC, may decelerate peripheral monocyte processes that are implicated in HIV-associated neuroinflammation." These monocyte processes refer to the inflammation of white blood cells, which release proteins into the body. White blood cell and protein counts are both indicators of inflammation, which, when occurring in the brain, is believed to lead to cognitive decline.
'"This happens because the immune system is constantly being stimulated to fight off disease," said Norbert Kaminski, director of Michigan State University's Institute for Integrative Toxicology and lead author of the study.
The study took blood samples from 40 HIV patients, some of whom were using marijuana and others who weren't. The patients who were using marijuana, the researchers found, had inflammatory cell levels "pretty close to a healthy person not infected with HIV." 
"This decrease of cells could slow down, or maybe even stop, the inflammatory process, potentially helping patients maintain their cognitive function longer," said co-author, Mike Rizzo, a graduate student in toxicology at Michigan State University.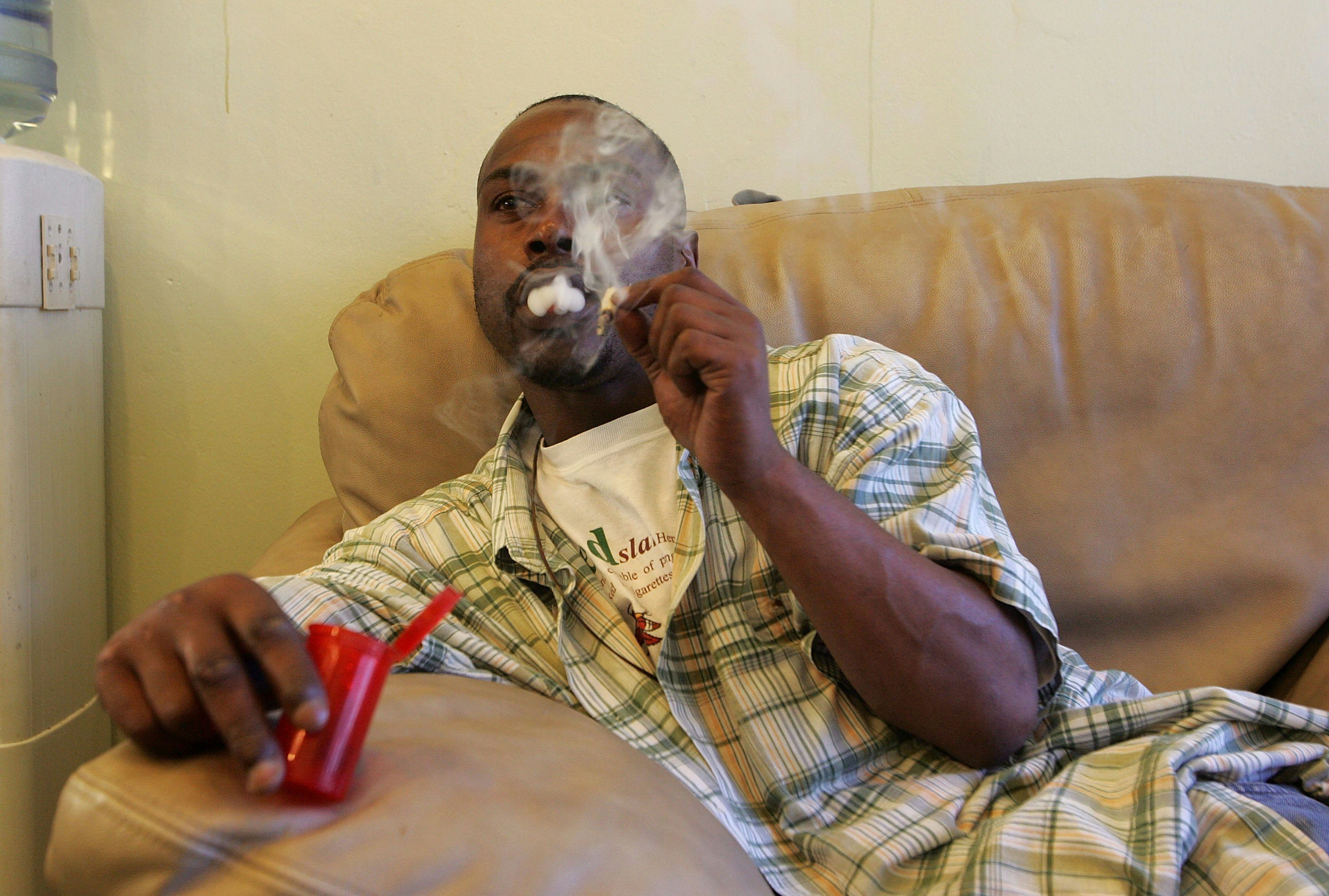 This isn't the first study to assess the effects of marijuana use on HIV patients. Other studies, like one published this year in the Journal of Acquired Immune Deficiency Syndrome (JAIDS), have also found that marijuana could potentially prevent HIV from progressing into AIDS. Another study, also published a few months ago, found that THC may help HIV patients' immune response process.
This most recent report out of Michigan State University also talks specifically about THC's potential capacity to slow cognitive decline in HIV patients, in part by acting as an anti-inflammatory agent. Researchers have found in other studies that the cannabinoid CBD also has unique anti-inflammatory properties. However, as Kaminski told Herb in an email, "Although CBD has immune modulating activity, we did not find CBD to decrease the activation of monocytes by interferon alpha in our studies." This matters as THC, the component which was found effective at helping with cognitive decline, is also the component of THC that makes users feel "high." Consequently, it's more strongly regulated than its nonpsychoactive counterpart, CBD.
Kaminski has been studying the effects of cannabis on the human immune system since 1990. Now, the researchers plan to conduct further studies into the interaction between marijuana, blood cells and inflammation in the brain. "Much of our attention is now focused on the interactions between activated monocytes and astrocytes, two cell types critically involved in neuroinflammatory responses and how cannabinoid can modulate these responses," Kaminski said.
This research, co-author Mike Rizzo said, could also have implications for other brain-related diseases like Alzheimer's and Parkinson's which involve the same inflammatory cells as HIV.