A new fund in Washington State hopes to provide relief to some patients who have difficulties affording their medical cannabis. While many state-run programs and funds are available to help with the high costs of prescription drugs, no such plans exist when it comes to aid for low-income medical cannabis recipients. Thanks to the goodwill of this business, it's likely they'll be able to begin helping citizens early next year, without having to risk quality or ethics to do so.
The fund that provides help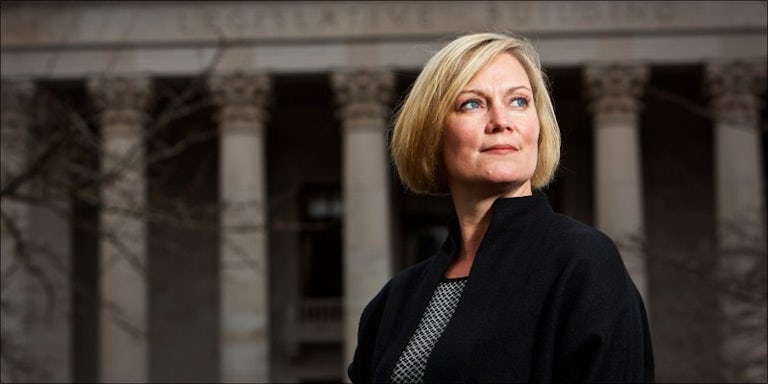 The Washington CannaBusiness Association (WACA), an organization that represents Washington's licensed and regulated cannabis businesses, announced Tuesday that they will be starting a fund to help offset the costs of medical cannabis for patients who struggle to afford their medication.
Despite being a legal form of medication throughout the state, government-run welfare programs offer no support or funding when it comes to purchasing medical cannabis like they do with other pharmaceutical prescription drugs.
Vicki Christophersen, WACA's Executive Director, says the new fund is in response to the many issues she has heard pertaining to clients and their need for support when it comes to purchasing medical cannabis and other infused products.
People don't have access to the same kinds of opportunities to get assistance for their medicine. We heard, and have been hearing from patients – legitimate patients who have an authorization – there are people having a difficult time accessing their medications.

Hopefully we can help fill that void until the federal government changes the status of marijuana nationally.
Organization is key
Due to the strict limitations in place by the federal government when it comes to medical cannabis, WACA is still working out the exact details of the newly established fund.
After reviewing all the statutes and limitations surrounding the complex program, WACA hopes to have the fund fully operational by early Spring 2017.
Once established, qualifying medical cannabis patients, who have a doctor's recommendation for the medication, will be eligible to apply for aid.
Anyone can donate to the fund. Information and applications for support will be available at all cannabis retailers who belong to the WACA organization.
These retailers have also signed a new code of ethics designed to ensure that every member of the organization is doing their part to uphold the ethical standards of medical cannabis practices within the state of Washington.
Christophersen understands the importance of maintaining a trustworthy business environment, where patients feel safe and secure in making their medical purchases and remain informed on where their taxes are being applied.
The voter will was a safe, fully regulated market that keeps product out of the hands of kids, generates revenues for the state to deal with things like substance abuse and others.

Our members feel very strongly about that responsibility, and they take it very seriously.
For now, WACA and other organization like it nationwide are working to shift the perception of the medical cannabis community. For decades, cannabis users were deemed criminals, with little to no contribution to society.
However, thanks to the changing views, America is beginning to understand the importance of cannabis in the medical field and the need to use it as an alternative to harsh, addictive prescription medications.
Hopefully, these newly found views will help to regulate federal programs to someday aid in patient costs.