Remie Miette Ellett's mother never expected her daughter to live. The doctors didn't expect her to live.
Her mother named her "Remie Miette", meaning "sweet little remedy", so she could have a pretty name to fondly remember her by. Remie didn't die but was diagnosed with several debilitating, life-threatening conditions. She has spent most of her 4 short years on this earth in hospitals.
Remi's canna-journey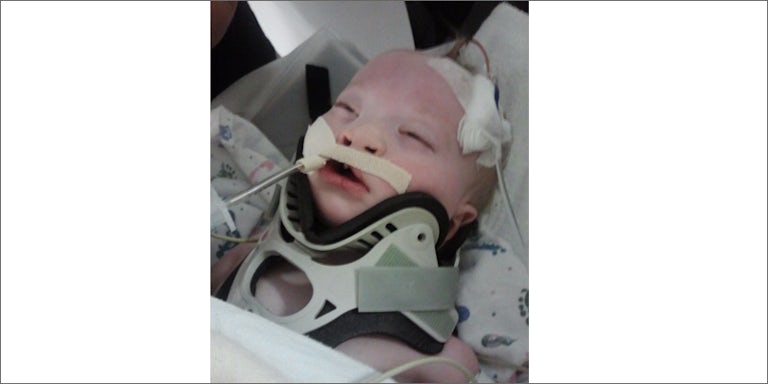 Remie's mother Sarah Ellett, as well as 3 of Remie's siblings, have a condition known as FAP (familial polyposis), which is a genetically inherited condition that develops polyps and cancer throughout the colon. Sarah had her colon surgically removed at 40, and suffers daily still.
Remie was diagnosed with a cleft palate, and her other illnesses and preliminary diagnosis' have been enough to leave my eyes too filled with tears to dedicate the paragraphs it would take to write them all down. The close calls, the rushes to the emergency room in the middle of the night. Any parent's worst nightmare. Despite all this, Remie has a smile and a heart filled with love.
Now almost 4, she is walking, playing, eating and drinking without the use of a tube cut directly into her stomach for the first time. She is gaining weight. Sarah Ellett is overjoyed to finally see a medication working to help her daughter, but she is also terrified. So terrified, she has stopped giving her daughter this medication, because of the side-effects.
The medication that has helped her daughter is cannabis, and the only side effect is that because the Elletts live in Utah, Sarah could have her daughter taken away, not by death, but by the State.
Helped with medical marijuana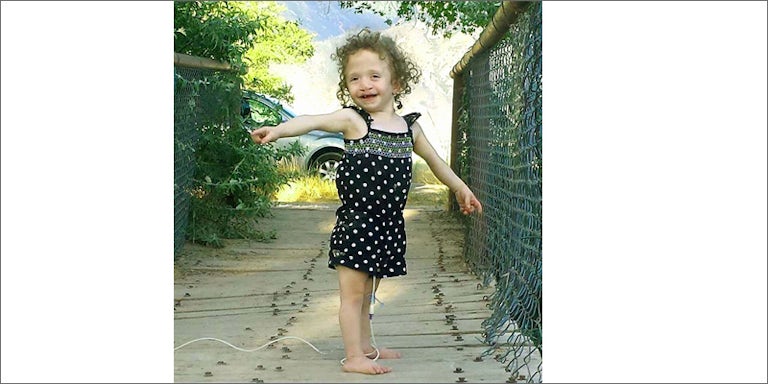 Sarah Ellett researched extensively and finally decided to try cannabis oil for her daughter. The results were fast, and beyond her wildest dreams. She traveled to Oregon last year and placed Remie on the Oregon Medical Marijuana Program, which at the time was the only state program to allow out-of-state patients to enroll. As of January 1st, 2016, that program has been discontinued. Unless Utah passes proposed medical cannabis legislation this year, Sarah says her family will be forced to move. Last year her representative, Senator Ralph Okerlund, voted against the bill.
Sarah Ellett grew up in just south of Salt Lake City and was raised in the Church of Jesus Christ of Latter-day Saints. The codes of conduct of the church prohibit mind-altering substance such as marijuana, alcohol, nicotine, and they even avoid caffeine. Sarah has never used cannabis and chooses not to still, to protect her rights and promote the needs of her daughter.
What Is Happening To Help In Utah?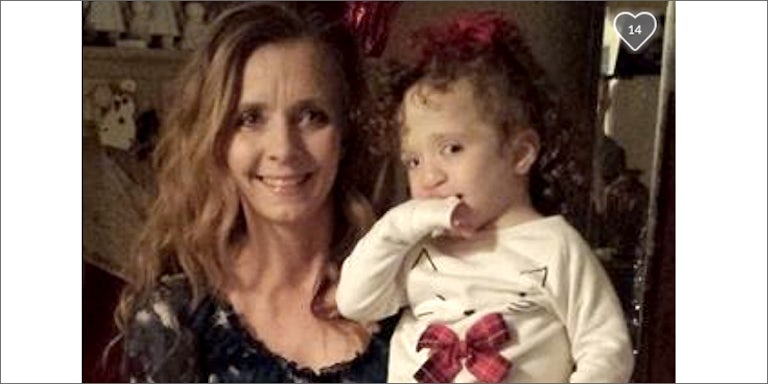 There are 2 proposals on coming up in Utah this year. One is a continuation of the CBD oil legislation currently in place, which does not have the support of patients who are backing the whole-plant medical marijuana proposal of Sen. Mark Madsen, S.B. 259. This bill would qualify more conditions, and Remie would have safe, legal access to the medicine she needs. Last year, despite overwhelming public support, the bill lost by one vote. Now it is up again in 2016.
The Ellett's have set up a GoFundMe to help with potential medical and moving expenses.
Visit http://awareofangels.org/remie-undiagnosed-2/ to read more about Remie's story.