Children are more likely to consume cannabis at a younger age if their mothers use cannabis during the first twelve years of their life, says a new study.
According to these findings, children whose mothers used cannabis during the first 12 years of their life were 40 percent more likely to engage in earlier cannabis use than others in their age group. This earlier cannabis use was shown to occur at an average of two years before other children in their social circle.
The study did not, however, assess whether these children knew their mothers use cannabis. It also did not look into the correlation between fathers who consume cannabis during their children's early years, and the impact that has on their children.
Early cannabis users, according to the study, were more likely to start using cannabis before the age of 17. In contrast, children whose mothers don't smoke were found to be more likely to begin consuming cannabis after 18.
The study, published last week by the Harvard T.H. Chan School of Public Health in the American Journal of Preventive Medicine, has been called the first to make a qualitative assessment about the connection between cannabis use during motherhood and when children begin to use cannabis.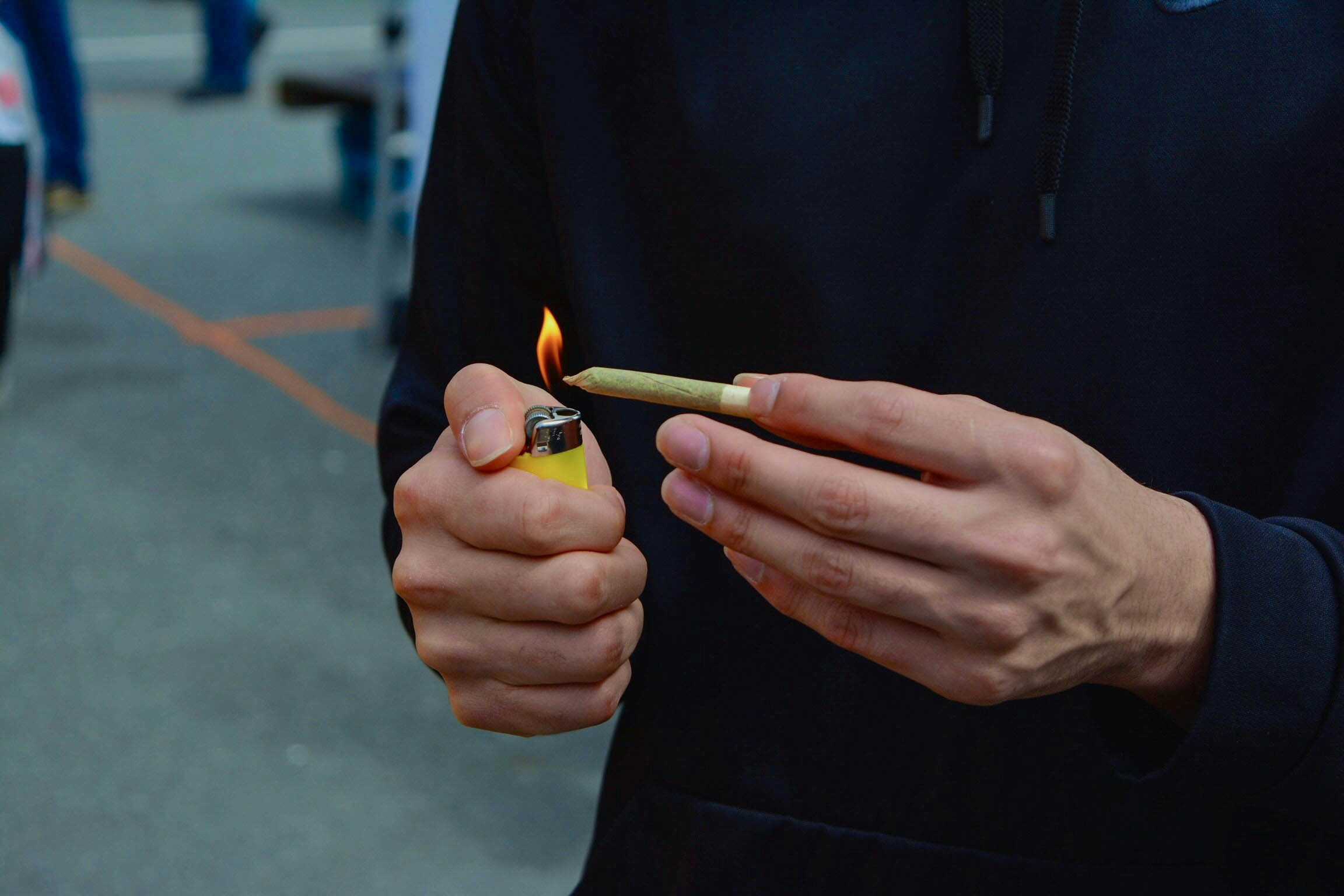 The researchers say that exposing children to cannabis could have health consequences, including a greater risk of mental health problems like anxiety and depression. 
"Child and adolescent cannabis use are associated with impairments in attention, concentration, decision making, and working memory, and increased impulsivity," write the researchers, "which may persist for weeks after use, with evidence that some cognitive effects, including reductions in IQ, may linger into adulthood."
However, other research—such as one study published last year by a combined team of U.S. and UK researchers—have negated previous suggestions that adolescent cannabis use causes a decline in IQ or long-term cognitive impairment. In general, not enough research has been done on cannabis use during adolescence (or cannabis use at all, for that matter) to draw any firm conclusions.
This latest research from Harvard was conducted by studying data from the National Longitudinal Survey of Youth, which conducted two surveys with both adult participants and their children. There were over 12,600 participants in these surveys in total, which started in 1979 and were issued annually until 1994, when they began issuing them every other year.
Roughly 67 percent of the children studied admitted to consuming cannabis, while 35.3 percent of mothers did the same.