This young boy from Toronto suffers from an incredibly rare disorder which leaves him suffering from life-threatening seizures on a daily basis. After being prescribed medical cannabis oil by his neurologist, the seizures miraculously subsided, tremendously improving his quality of life. Now, his mother is facing a new dilemma, as nurses throughout the medical industry refuse to administer the medication because proper procedures and regulations have yet to be put into place.
The miracle medicine
Maria Niembro has watched her 11-year-old son, Francesco, struggle through every part of his short life. Francesco suffers from Cardio Facio Cutaneous Syndrome, or CFC Syndrome, a condition that only affects 450 people worldwide.
I hit the lottery with him.
CFC Syndrome leaves Francesco with severe developmental issues, he's non-verbal, fed through a feeding tube and suffers from upwards of 10 debilitating seizures a day. There are no toys or books scattered about his bedroom. Instead, medical forms, prescription pills, and support equipment fill the space.
A small cot on the floor is where Maria sleeps, so she can be there for her son's every need, including administering his cannabis oil, something not one of his aids or nurses will do.
The hospital staff, the hospice care workers, they all tell me there is no policy in place. They can't administer it, even though it is legal, even though it is prescribed. They say they can't do it. I ask why and they say, 'It's political, the College of Nurses has to give the green light.'
Since beginning the cannabis oil, Francesco has been able to go consecutive days without experiencing any seizures. While Maria points out they still occur, since administering the oil they have decreased tremendously, enhancing his standard of life in ways she never thought possible.
Still, medical professionals refuse to physically deliver the legally prescribed cannabis oil to such a young patient.
Confusing regulations and nurses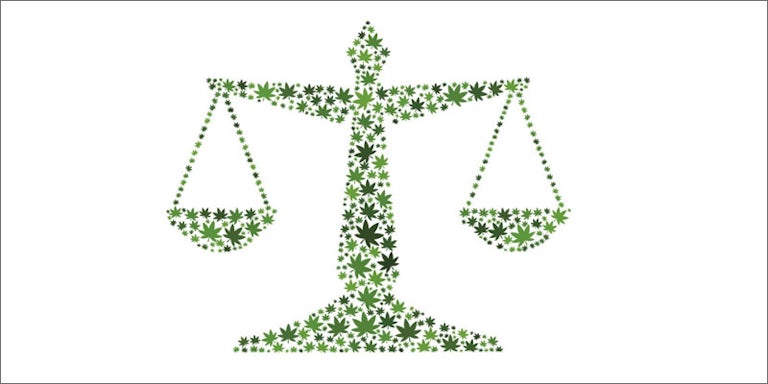 The nurses are not to blame in this situation. Without proper regulations put in place by their administrative body, it could cost someone their job, or more, to give a patient medication that has not been approved by the College of Nurses.
Many are left scratching their heads, wondering how medication can be legally prescribed, but not legally given to a patient by a nurse. Maria is one of the many frustrated parents dealing with the ridiculous red tape surrounding children and medical cannabis.
This is crazy. It's not illegal. It's prescribed. Why are they rejecting and neglecting to administer this. My son's quality of life depends on that medication. It doesn't make sense.
Without the help of her son's nursing staff and caretakers, and no end to the battle in sight, Maria is forced to remain at her son's side twenty-four hours a day, something even parents of healthy children can attest is a struggle.
Although she has the opportunity for a short break at the end of this month, she fears she will be unable to attend and get the rest she needs, because leaving, even for a short time, means Francesco will go without his cannabis oil. Maria will not leave her son, and instead will go without, to administer the medication he so desperately needs.
Do you think the nurses should have administered Francesco's cannabis oil? Let us know on social media or in the comment section below.