An independent organization of healthcare professionals and researchers recently found that there is no "good evidence" to support claims that cannabis-based products treat neuropathic pain.
To make this finding, the organization, Cochrane, evaluated 16 different clinical trials, which all tested the effects of various cannabis-based products on neuropathic pain, a type of pain commonly caused by nerve damage. The researchers then ranked these studies' data on a scale that determined whether the evidence was "very low, low, moderate, or high" quality.
These studies involved 1750 participants collectively. All 16 of the studies were double-blind, randomized and placebo-controlled. Researchers consider these methods, which help improve a study's accuracy, to produce the highest quality of evidence. But the evidence, according to Cochrane, isn't very promising.

Neuropathic pain is often a chronic shooting or burning sensation. This distinguishes neuropathic pain from typical pain (for example, resulting from a scraped elbow) in which one's nerves are healthy and reacting to an injury. 
There are a number of U.S. states that currently list neuropathic pain as a qualifying condition for obtaining a medical marijuana card. Connecticut, for example, lists "neuropathic facial pain" as a qualifying condition. New York's list includes"neuropathies," and North Dakota's includes "neuropathy or damage to the nervous tissue of the spinal cord…". West Virginia and Pennsylvania have both listed "neuropathies" and "chronic pain of neuropathic origin" as qualifying conditions. Neuropathic pain can be caused by a number of conditions from diabetes to AIDS and arthritis.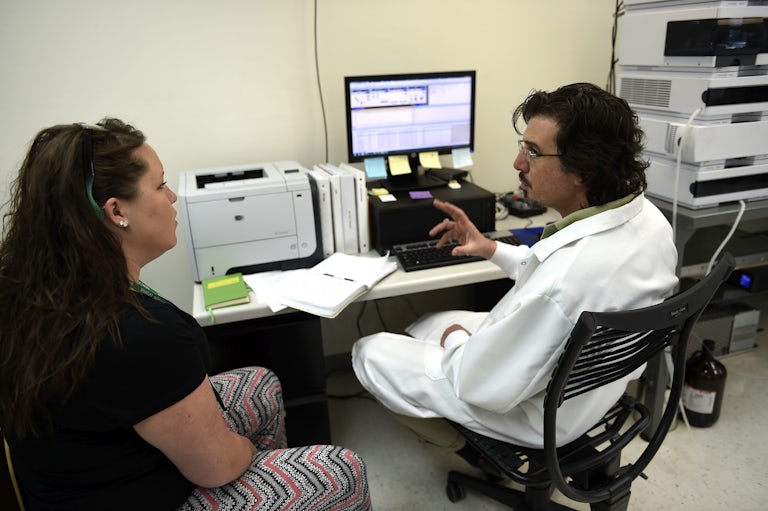 But according to Cochrane, while the cannabis-based medicines used in these studies all worked better than the placebos in reducing neuropathic pain, the quality of this evidence is "moderate" at best. None of the studies produced "high quality" evidence about cannabis' effectiveness in reducing neuropathic pain.
However, the authors do issue one caveat. The studies examined by Cochrane did not include participants with a history of substance abuse (for obvious ethical reasons), which could have provided valuable information.
There are also studies, such as this randomized, placebo-controlled 2008 study published in the Journal of Pain, which does show evidence of cannabis being useful in treating neuropathic pain. However, this study, among many others, were excluded from Cochrane's evaluation. There were many reasons for excluding certain studies, according to Cochrane, including the studies not being double-blinded or randomized. Cochrane also excluded studies that "assessed pain in people with neurological diseases without specifying that the pain assessed was of neuropathic nature."
The 16 studies that were evaluated used a few different types of cannabis-based medicines. In some studies, participants smoked cannabis flower, while in others, participants used cannabis-based medicines like oral sprays or even medicines containing synthetic cannabis compounds.
The researchers also found that these cannabis-based products resulted in side effects like "dizziness," "sleepiness" and confusion. This caused some participants to drop out of their studies. The authors concluded that these potential side effects could outweigh the potential benefits of cannabis-based medicines for neuropathic pain.