A new study published in the journal Pediatric Neurology Briefs found that many cannabidiol (CBD) products sold online are labeled with the wrong amount of CBD. In some cases, these products have less CBD than the package suggests; in more cases, however, they contain more.
The researchers analyzed a total of 84 CBD products that they purchased online and found that 26% contained less CBD than the package suggested, while 43% contained more CBD than the package suggested.
According to the study, the products that were most likely to be accurate were CBD oils. The researchers also found that 21% of the sampled products contained THC, the psychoactive cannabis compound responsible for getting users high.
Many take CBD products specifically to avoid getting high as CBD does not have psychoactive properties. This is especially true for child patients whose parents give them medicinal CBD products for conditions such as epilepsy and autism.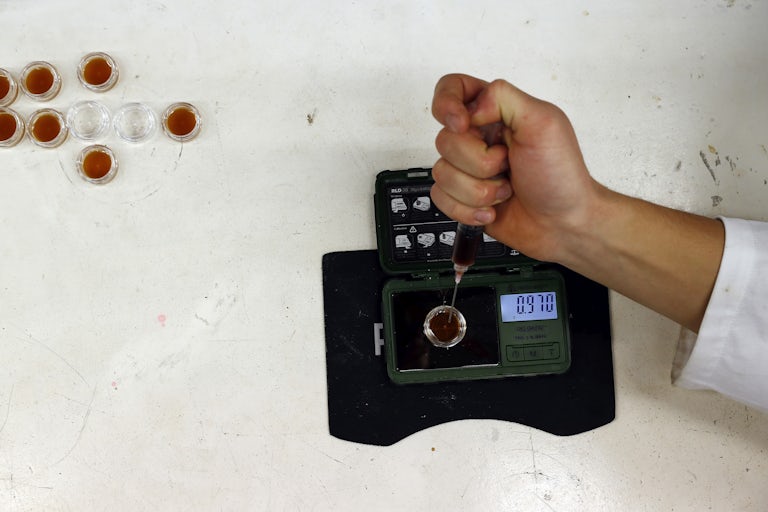 "The potential long-term effects of recreational marijuana high in THC on the pediatric brain include changes in brain volume and correlation with overall lower cognitive functioning," write the researchers. "There is potential for adverse events by having higher CBD concentrations than expected, resulting in changing serum antiepileptic levels. Given the variable concentrations of CBD and concern for THC content, these products should be avoided by pediatric patients."
A recent systematic analysis of over 35 studies on the effects of CBD on childhood epileptic patients concluded it shows promise for treating seizures. In some high profile cases, CBD has shown to be a successful treatment for seizures when no other medications worked.
On Monday, the United States Food and Drug Administration (FDA) approved the United States' first cannabis-based prescription drug, Epidiolex, which is derived from CBD and used to treat two rare forms of childhood epilepsy.
In the past, the FDA has tested the chemical contents of CBD products available online, concluding that many did not contain the level of CBD that they advertised. In response to these findings, the FDA issued warning letters to companies that sell CBD online, some of which were even claiming their products "prevent, diagnose, treat, or cure cancer."
Technically, it's possible to order CBD oil online in all 50 states. But without federal regulation, the actual contents of those products remain uncertain.