One bad batch of K2 was to blame for 76 synthetic marijuana overdoses this Wednesday in a New Haven, Connecticut park adjacent to Yale University. The situation was so dire that paramedics had to be stationed at the New Haven Green park to treat affected users.
One arrest was made, of an intrepid dealer who was passing out free samples of the synthetic cannabis, but mostly the authorities just tried to keep people from dying. No one did, thankfully, but two people were reported with life-threatening conditions. Users who experienced the synthetic marijuana overdoses vomited and passed out, for the most part. Authorities warned users to avoid buying K2 at the park.
"Do not come down to the Green and purchase this K2," New Haven police chief Anthony Campbell said, speaking with WVIT-TV. "It is taking people out very quickly; people [are] having respiratory failure. Don't put your life in harm."
A doctor who treated some of the patients said that while some tested positive for the powerful opioid fentanyl, most only had K2 in their system, pointing to a bad batch of the drug. Most of the affected users had been released as of Thursday, The Guardian reports.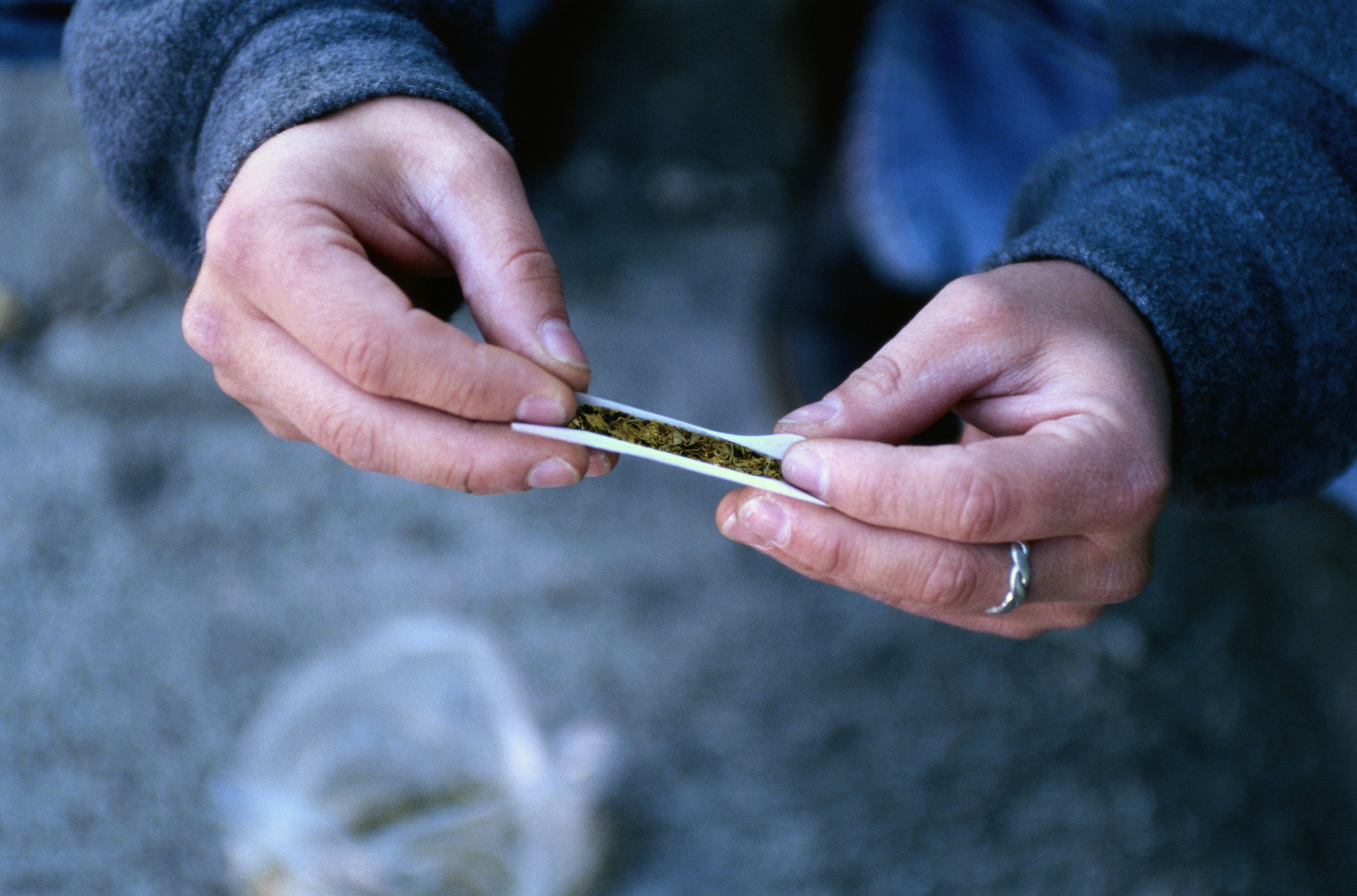 The Boston Globe reported that some users didn't respond to a common anti-opioid overdose drug given to them at the park, but others did when they received higher doses at the hospital. The paper added that the victims' blood was being tested to see what, exactly, was the cause.
Sadly, these aren't the first synthetic marijuana overdoses in the city. On July 4, paramedics were called to respond to a similar outbreak which affected over a dozen people, also due to a bad batch, and there was a spate of separate synthetic marijuana overdoses in New Haven this January.
Synthetic cannabis, to be precise, is not technically cannabis. (Read our synthetic cannabis explainer here.) 
Generally, such drugs are substances created to mimic one of the cannabinoids in cannabis. But, because the effects of cannabis are due to a whole lot of different molecules working in concert, synthetic cannabinoids give a very different experience. And as this latest overdose incident illustrates, synthetic cannabinoids can be very dangerous.
While the jury is still out on whether synthetic cannabinoids are addictive—this VICE doc offers some pretty chilling anecdotal evidence that they are—and their abuse is definitely becoming widespread. Ultimately, given all the risks involved, it's probably wise to just stick to the real stuff. The problem is, for many who opt for K2, actual cannabis is inaccessible or too expensive.