Keeping marijuana away from children and teenagers has long been a rallying cry of prohibitionists. But according to the recent National Survey on Drug Use and Health, far fewer teenagers in Colorado have been smoking weed since the state legalized it. In fact, the state's percentage of youths between the ages of 12 and 17 who have smoked weed in the last month is down to nine percent—a two percent decrease from the previous year, and a three percent decrease from the year before that.
This data aligns with the projections of those who support marijuana legalization. Logically, it just makes sense that youths under the legal age limit would have a more difficult time buying marijuana from a regulated store (for which selling to underage customers is not worth losing their licence to operate) than a street dealer (for whom there is no upside to requiring their clients to present proof of age).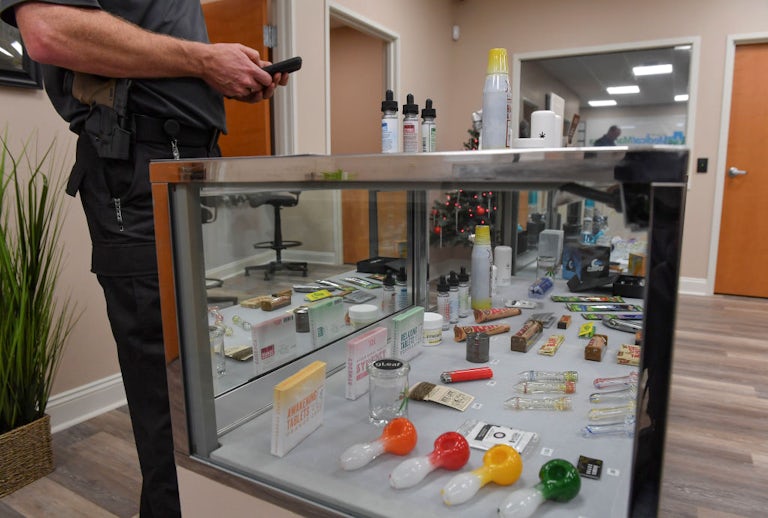 As ThinkProgress points out, Colorado's legalization of marijuana has allowed the state's law enforcement to be more streamlined, by focusing on retailers who sell to underage people rather than running around trying to arrest any and every citizen smoking a joint. The National Survey on Drug Use and Health's report also shows, since legalizing marijuana, Colorado youths' use of other drugs like heroin and alcohol are down from previous years. All in all, the legalization of marijuana in Colorado has proven to be a major win for the safety of children from drugs and alcohol.
It would be great if this data about Colorado made its way to the desk of Attorney General Jeff Sessions. It would be even better if, upon learning the facts, Sessions would be willing to change his mind and revise some of his outdated and debunked beliefs about marijuana. Maybe he could even use these facts to help produce informed policy that achieves what he, and his followers, have long demanded: the increased safety of our children from the harm of drugs and alcohol. However, if the past is any indication of the future, Sessions will more likely ignore this data and continue to obscure the facts.